Two Pharmaceutical Companies Have Encouraging News About A Novel Skin Cancer Vaccine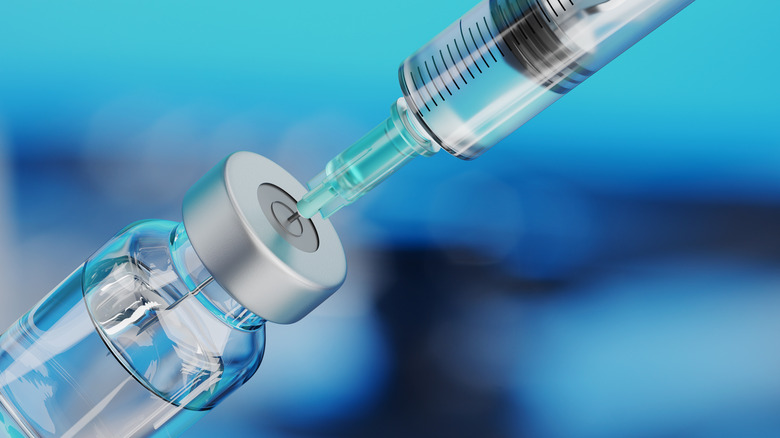 Kuzmik_a/Getty Images
According to estimates from the American Cancer Society, over 99,700 new cases of melanoma will be diagnosed in the U.S. in 2022. Although older adults are more susceptible to developing melanoma skin cancer, rates among all ages have climbed in recent years. While the exact cause of melanoma is not known, some cases have been tied to UV ray exposure, reports the Mayo Clinic. Starting in the cells responsible for our skin's pigmentation, signs of melanoma can include the development of new skin growths or changes in existing marks.
While there are preventative measures one can take, such as wearing sunscreen daily, avoiding tanning beds, and engaging in regular skin self-exams, researchers are actively working towards developing a preventative melanoma vaccine. On December 13, pharmaceutical companies Moderna and Merck released a public statement saying that a combined treatment of their personalized melanoma cancer mRNA vaccine, together with Merck's monoclonal antibody drug, Keytruda, yielded substantial improvement in rates of recurrence-free survival in patients with advanced cases of melanoma who had undergone surgical treatment.
Treatment outcomes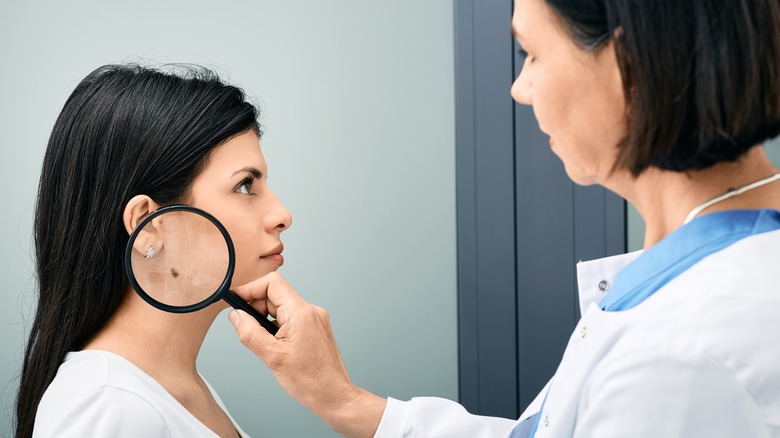 Peakstock/Shutterstock
The Phase 2 clinical trial findings showed the combination treatment minimized the chances of recurrence or death in melanoma patients by 44%, as per the announcement. Commenting on the significance of their findings, Stéphane Bancel, Moderna's Chief Executive Officer, stated via the press release, "Today's results are highly encouraging for the field of cancer treatment. mRNA has been transformative for COVID-19, and now, for the first time ever, we have demonstrated the potential for mRNA to have an impact on outcomes in a randomized clinical trial in melanoma." The researchers noted that 14.4% of patients experienced serious adverse side effects in response to the combination treatment, in comparison to 10% of patients who received only Keytruda.
Both companies will continue their melanoma vaccine research as they move into a Phase 3 trial in 2023. The researchers also pointed out that they plan to expand their future studies to include investigational treatments for other forms of cancer as well by using the two company's combined knowledge of mRNA therapeutics and cancer immunotherapy. "We look forward to advancing this program into the next phase of development," president of Merck Research Laboratories, Dr. Dean Y. Li, has stated.