American Diabetes Association Releases Stricter Guidelines To Help Improve Disease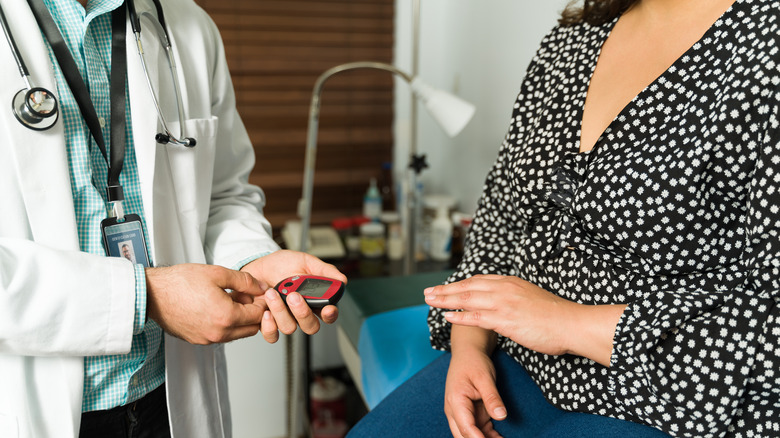 Antonio_diaz/Getty Images
According to the 2022 National Diabetes Statistics Report issued by the U.S. Centers for Disease Control and Prevention, over 130 million Americans are thought to be affected by diabetes or to have prediabetes. Since the late 80s, the American Diabetes Association (ADA) has updated their standards of care for healthcare practitioners every year, as published in Diabetes Care. For 2023, the revisions reflect a number of changes made in regards to patient sleep health, weight management, new technological developments, and more. The updated guidelines also include expanded language and definitions of terms to enhance person-centered care and address barriers to healthcare access faced by historically underserved communities.
"The emphasis of our guidelines is really to reduce the burden of the disease on people with diabetes," Dr. Nuha El Sayed, chair of the ADA's Professional Practice Committee, told USA Today. Among the changes made to the updated standards of care were weight loss recommendations, as per Diabetes Care. The guidelines note that a loss of 10% or more of a patient's body weight may support diabetes remission and improve heart health in the long run. This was an increase from the ADA's previous recommendations of 5% body weight loss, reports USA Today — a recommendation that will be made more obtainable with the addition of new weight-loss drugs becoming available.
Sleep, hypertension, and screening updates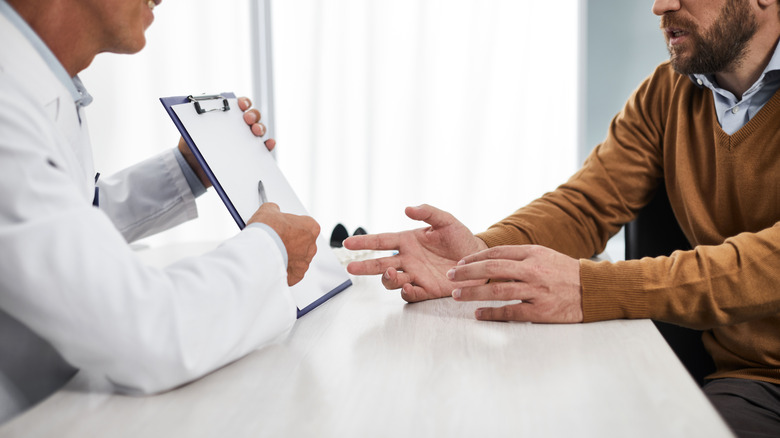 Olena Yakobchuk/Shutterstock
Additional guideline changes made by the ADA include the issuing of sleep health screenings for patients (via Diabetes Care). With sleep playing a significant role in weight gain and increases in blood sugar levels, healthcare practitioners are advised to refer patients to sleep medicine specialists in the event of ongoing reported sleep issues, such as sleep apnea, reports Healthline. Alternatively, patients with diabetes may also be referred to behavioral health professionals if their sleep issues are related to mental or behavioral health needs.
Additional changes included a revised definition of hypertension, as well as new recommended blood pressure readings of less than 130/80 mmHg, as per Diabetes Care. Nutrition counseling was also encouraged in the updated guidelines for pregnant patients with diabetes. It was also emphasized that all patients should be given a thorough explanation of all new technological developments for diabetes management, reports USA Today. 
The new guidelines also advise health practitioners to ask questions in order to identify healthcare barriers patients may be facing including lack of housing, food insecurity, or unemployment, amongst others, in order to connect patients with community resources (per Healthline). Endocrinologist and program director of the Mary & Dick Allen Diabetes Center at Hoag Hospital, Dr. David Ahn, tells Healthline, "The updates in the 2023 Standards of Care are a testament to how far we've come as a medical community, in terms of better medications/technologies enabling more aggressive targets for health, and in terms of being more aware of health disparities."