Why Travelers From China Will Need COVID Testing Upon Entering The US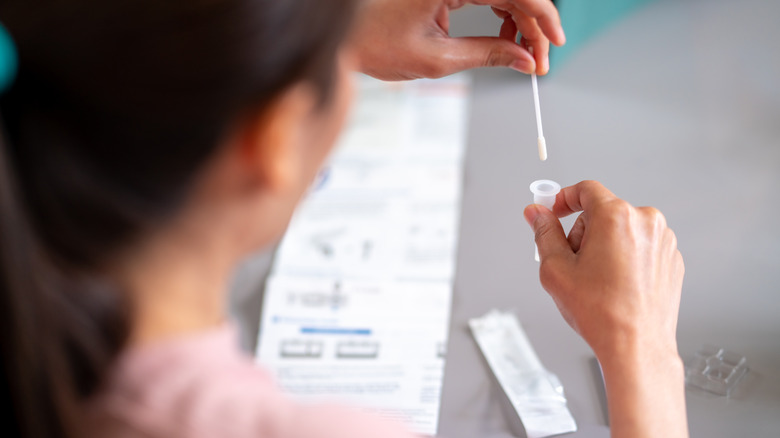 Candyretriever /Getty Images
Over the past few years, rules and regulations have fluctuated in response to the COVID-19 pandemic. At the beginning of the pandemic, the United States banned all travel from China to America. Now once again, the travel rules are changing based on new requirements being implemented in the new year.
Recently, the Centers for Disease Control and Prevention (CDC) announced that those traveling into the United States from the People's Republic of China (PRC) will now require COVID-19 testing. As of January 5, 2023, every person two years of age and older must provide proof of a negative COVID-19 test result within two days of attempting to travel from China, Hong Kong, or Macau to the United States. The Food and Drug Administration (FDA) authorized rapid tests will be available to travelers, or they can complete a rapid self-test with the supervision of a telehealth service. Individuals connecting through the United States with the intention of traveling to another destination will also need to follow these requirements. 
These precautions will apply to travelers regardless of nationality or vaccination status. With that being said, more information will follow in the upcoming days. Now, let's dive into what initiated these requirement changes in the first place.
The reason behind the new testing requirements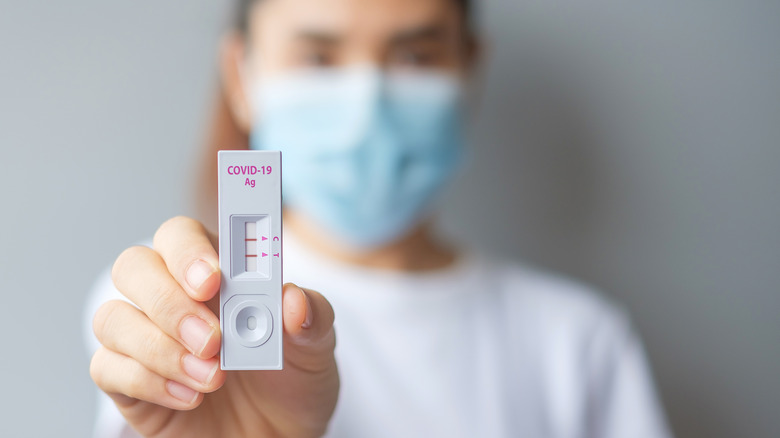 Jo Panuwat D/Shutterstock
Like other countries, the United States wants to stay proactive in protecting the health of its citizens in response to the recent increase of COVID-19 cases in China, according to U.S. News & World Report. Recently, COVID-19 infections surged in China upon lifting the zero COVID policy, which was a preventative strategy that caused significant damage to their economy (per The Guardian).
Now, the Centers for Disease Control and Prevention (CDC) is concerned that new variants of the SARS-CoV-2 virus could evolve as the transmission of the virus begins to spike in China. As the delta and omicron variants demonstrated, every new transmission of SARS-CoV-2 provides the virus with a greater opportunity to develop into a more evolved strain (per U.S. News & World Report). In addition, the CDC explains how requiring a negative test result before boarding a plane has been associated with a decreased number of infected passengers on a plane. However, they have not received sufficient data from the People's Republic of China (PRC) to keep an accurate record of the rate of the spread of infections. 
For these reasons, the CDC believes that these travel requirements may slow the spread of the virus and may slow the process of developing a new strain of the virus. These requirements also give researchers more time to understand the development of new strains.