How The Omicron Variant Of COVID-19 Is Different From The Delta Variant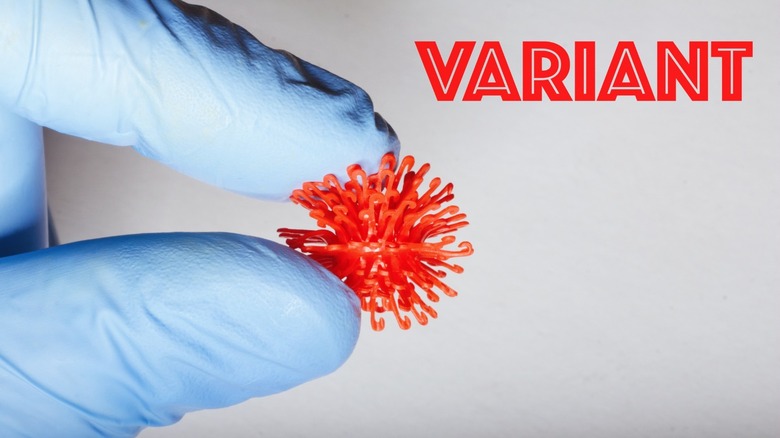 RaffMaster/Shutterstock
Americans already have their hands full battling the COVID-19 Delta variant. Nonetheless, we are now likely going to also be facing the newest variant, Omicron, firsthand. Recently discovered in South Africa and spreading quickly there, the Omicron variant is expected to "inevitably" enter the United States, according to White House Chief Health Advisor Dr. Anthony Fauci (via ABC News).
It is not yet clear if the current vaccines will protect against this new variant. "We anticipate having more information from the ongoing evaluation regarding if and how well the current vaccines work against this variant in the next few weeks. If a modification to the current vaccines is needed, the FDA and companies will work together to develop and test such a modification quickly," acting commissioner of food and drugs for the Food and Drug Administration Dr. Janet Woodcock said in a statement.
In the meantime, the formidable Delta variant remains the dominant strain in the United States and is more infectious and transmissible than previously known variants (via CDC).
Omicron may not have as severe symptoms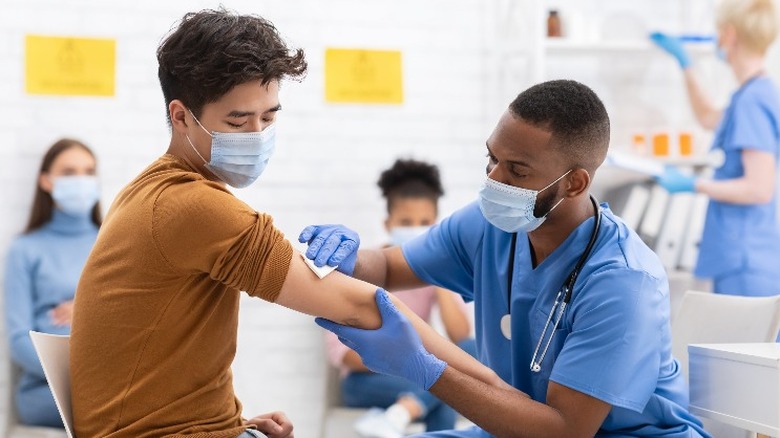 Prostock-studio/Shutterstock
Symptoms associated with Omicron are reportedly "extremely mild," according to the doctors in South Africa who first put the world on alert about the variant. "So far they have mostly been very mild cases, with patients having flu-like symptoms: dry coughs, fever, night sweats, a lot of body pains," said Dr. Unben Pillay, a general practitioner in Gauteng, the province in South Africa where the majority of Omicron cases have been reported (via NBC News). Dr. Angelique Coetzee, chair of the South African Medical Association and the doctor who first spotted the Omicron variant told BBC News that the symptoms she has observed include extreme fatigue, body aches, headache, and scratchy throat, but no coughing or loss of taste or smell. 
The most common symptoms related to the Delta variant appear to be somewhat different. "Headache, sore throat, runny nose, and fever are present based on the most recent surveys in the U.K., where more than 90% of the cases are due to the delta strain," Dr. Inci Yildirim, a Yale Medicine pediatric infectious disease specialist, told Yale Medicine earlier this year. According to Dr. Coetzee, other symptoms include increased pulse rate, loss of taste and smell and lower oxygen levels (via Bloomberg).
Despite Omicron's seemingly mild symptoms, the World Health Organization has labeled it a "variant of concern" due to Omicron's large number of mutations, which can lead to increased risk of reinfection, less effectiveness of antibodies, and more severe illness (via CDC). Though more information is needed, Dr. Fauci told ABC News that Americans should still get vaccinated, wear masks, and social distance.