Rikki Rockett Reveals COVID-19 Diagnosis After Being Fully Vaccinated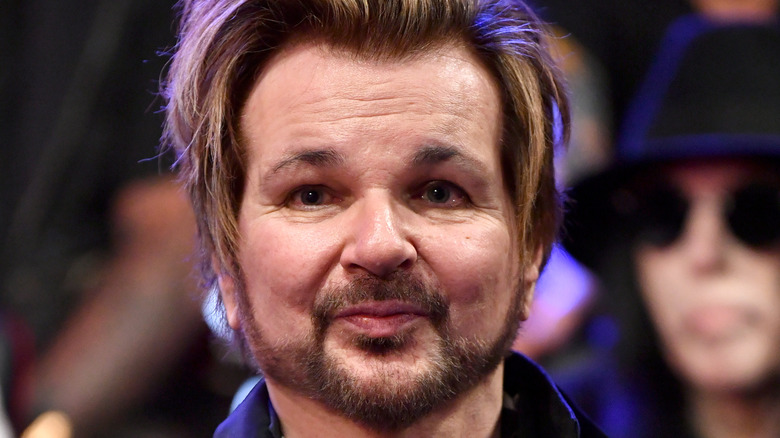 Emma Mcintyre/Getty Images
Rikki Rockett (aka Richard Allan Ream), drummer for the rock band Poison, revealed that he was diagnosed with COVID-19 after having been fully vaccinated. Rockett made the announcement on July 13, tweeting, "I got vaccinated and still got [coronavirus]!" Rockett also shared a link to a YouTube video in which the rock star described the circumstances surrounding his diagnosis. "Guess what? I'm vaccinated. I'm fully vaccinated, and I've been vaccinated for months. I don't know if this is the delta variant, but every physician I've spoken to said it has every hallmark of being the delta variant," Rockett said in the video.
Followers of the music legend replied to his Twitter posting showing their support. "Feel better Rikki! ... My wife & I lost our amazing [29-year-old] son Cody on May 22nd to COVID, so I can't stress enough how dangerous this disease is," one person wrote, adding the hashtag #GetVaccinated. Another fan replied, explaining they had COVID-19 in 2020 and are continuing to feel the effects of long COVID. "Hope you and your family recover fully and don't have any ongoing issues," the person continued.
According to ABC News, data released by the CDC in July identified the delta variant as the cause of nearly 58% of COVID-19 cases between June 20 and July 3. This was an increase of approximately 27% compared to the two weeks prior. However, as the publication highlighted, cases in which a fully vaccinated person becomes infected with COVID-19 are "exceedingly rare."
Rikki Rockett's previous health scare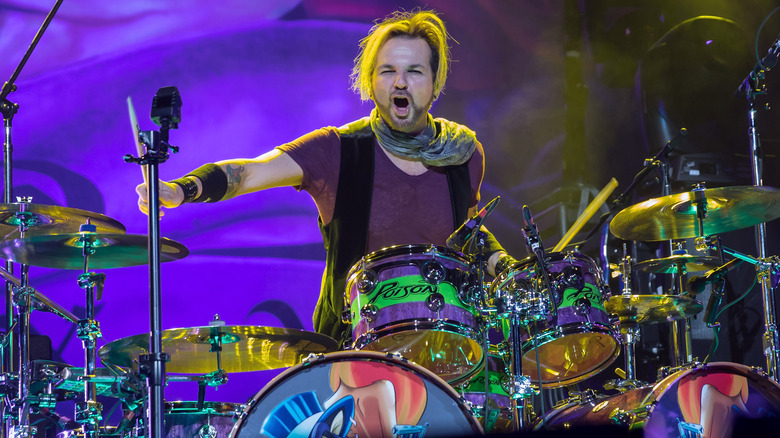 Miikka Skaffari/Getty Images
This isn't the first time Rikki Rockett has faced a health scare and went public about it to help others — he was also diagnosed with oral cancer in 2015. Rolling Stone reported at the end of that year that Rockett first felt ill in June, wrestling with what he thought was just a cold or sore throat. A doctor at USC eventually uncovered a cancerous tumor at the base of Rockett's tongue. The cause of the cancer was HPV (human papillomavirus), which the CDC defines as '"a common virus that can lead to 6 types of cancers later in life" and that is "spread through intimate skin-to-skin contact." While the CDC asserts that nine out of ten HPV infections go away on their own within a couple years, some, as in Rockett's case, lead to cancer.
According to Rolling Stone, Rockett required nine rounds of chemo and 35 rounds of radiation. By July 2016, UC San Diego Health reported that Rockett was officially cancer-free following experimental cancer immunotherapy. "My hope going forward is that by talking to other cancer patients, I might be able to lessen their pain and suffering," Rockett said at the time. "I know from experience that chemotherapy and radiation are not fun. If I can help anyone else, it would help give reason to what I went through."