CDC Reveals New Guidelines About Wearing Masks When You're Fully Vaccinated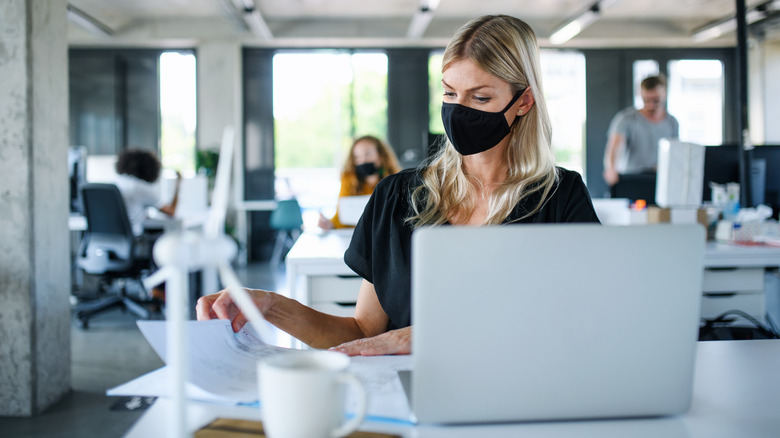 Shutterstock
The Centers for Disease Control and Prevention updated its mask-wearing guidance for fully vaccinated people on Thursday, no longer requiring them to wear face masks in most indoor and outdoor settings (via USA Today). The agency has also relaxed its social distancing guidelines for people who have been fully vaccinated against COVID-19.
"If you are fully vaccinated, you can start doing the things that you had stopped doing because of the pandemic," Dr. Rochelle Walensky, the director of the CDC, announced during a White House COVID-19 briefing. "Anyone who is fully vaccinated can participate in indoor and outdoor activities, large or small, without wearing a mask or physical distancing."
You're not considered fully vaccinated until two weeks after your second dose of the Pfizer-BioNtech or Moderna vaccines and two weeks after the one-shot Johnson & Johnson vaccine. If it's been less than two weeks since you received your final dose, you are not fully protected against the virus. That means you still need to wear a mask and take all of the necessary precautions to protect both yourself and others.
Where do you still need to wear a mask?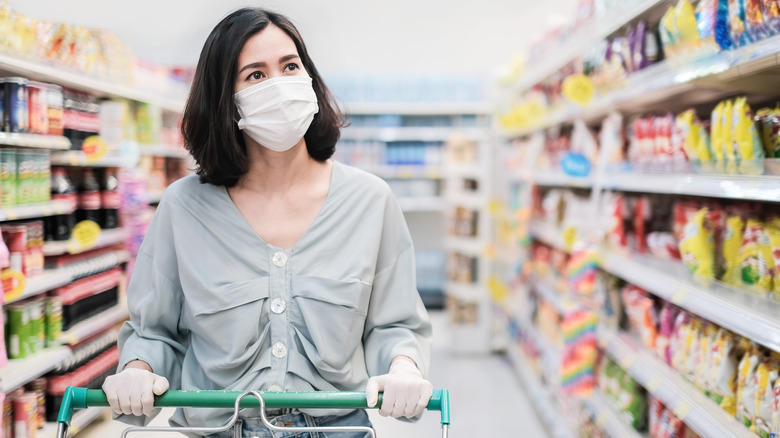 Shutterstock
While the CDC's new guidance allows fully vaccinated people to stop wearing masks in public, there are a few exceptions. Face masks are still required in crowded indoor settings like buses, trains, planes, hospitals, prisons, and homeless shelters (via CNN). This guidance could also help clear the way for easing restrictions in schools and workplaces. In addition, fully vaccinated people are expected to continue to adhere to state, local, tribal, and business mask mandates. 
Although fully vaccinated people are no longer required to wear a mask in most public settings, some people may choose to continue to wear one anyway, and that is perfectly fine. "People have to make their own personal choice," Dr. Anthony Fauci, the director of the National Institute of Allergy and Infectious Diseases, said during a White House Covid-19 briefing. "There's absolutely nothing wrong with an individual who has a certain level of risk aversion, as we know the risk is extremely low of getting infected whether you're indoors or outdoors. But there are those people who don't want to take that bit of a risk and there's nothing wrong with that and they shouldn't be criticized."