What Does Joe Biden Really Think Of The COVID-19 Omicron Variant?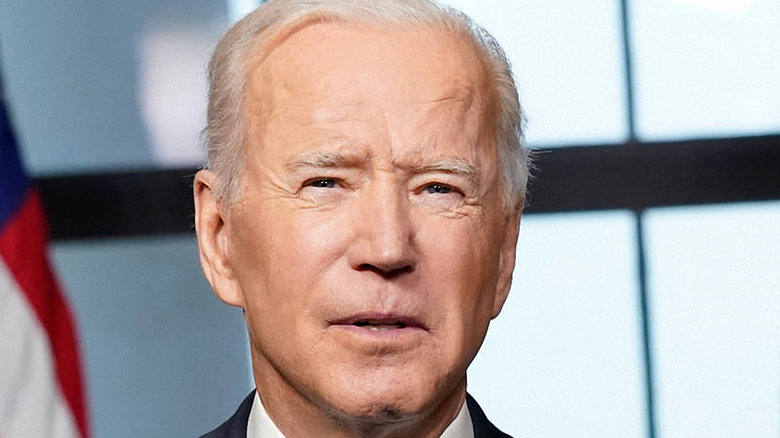 RedhoodStudios/Shutterstock
In an effort to prepare Americans for Omicron, the latest variant of COVID-19, President Joe Biden delivered remarks with a message promoting vigilance and calm. Biden's update came on the heels of White House Chief Medical Advisor Dr. Anthony Fauci's prediction the day before, in which he revealed that the Omicron variant will likely be more transmissible than previous strains — meaning it is easier to pass from person to person — and will "inevitably" reach the United States (via ABC News).
The president echoed Dr. Fauci's concern about the new variant, which was recently discovered in South Africa, but emphasized that this should not be a cause for panic. "We have the best vaccine in the world, the best medicines, the best scientists, and we're learning more every single day," the president said in recent remarks from the White House (via CNN). "We'll fight this variant with scientific and knowledgeable actions and speed, not chaos and confusion," he added.
Biden went on to say that the best course of action against this new variant, as with previous variants, is to get fully vaccinated and to follow that up with a booster shot at the proper time. According to the Centers for Disease Control and Prevention, those who received the Pfizer-BioNTech or Moderna vaccine should receive a booster at least six months following the second shot; those who received Johnson & Johnson vaccine should get a booster at least two months after their primary shot.
The president is ready to act if needed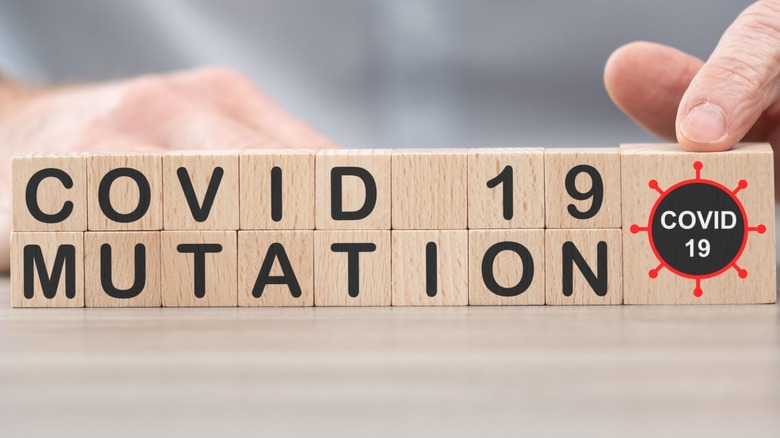 thodonal88/Shutterstock
As of this writing, it is not yet clear if a new vaccine is required for the Omicron variant or if Omicron is more transmissible. In an update, the World Health Organization (WHO) stated that the organization is "working with technical partners to understand the potential impact of this variant on our existing countermeasures, including vaccines." The update went on to say that, "WHO is coordinating with a large number of researchers around the world to better understand Omicron. Studies currently underway or underway shortly include assessments of transmissibility, severity of infection (including symptoms), performance of vaccines and diagnostic tests, and effectiveness of treatments."
According to Dr. Fauci, current vaccines may not be effective against Omicron because the new variant has a number of mutations. These include "a disturbingly large number of mutations in the spike protein," Dr. Fauci told ABC News. The spike protein is located on the outside of the coronavirus and is how the virus penetrates human cells (via Nebraska Medicine).
If the current vaccines do not provide protection against Omicron, the president said the United States will be ready to act. "In the event, hopefully unlikely, that updated vaccinations or boosters are needed to respond to this new variant, we will accelerate their development and deployment with every available tool," he said (via CNN).