How Severe Is The Omicron Variant Of COVID-19?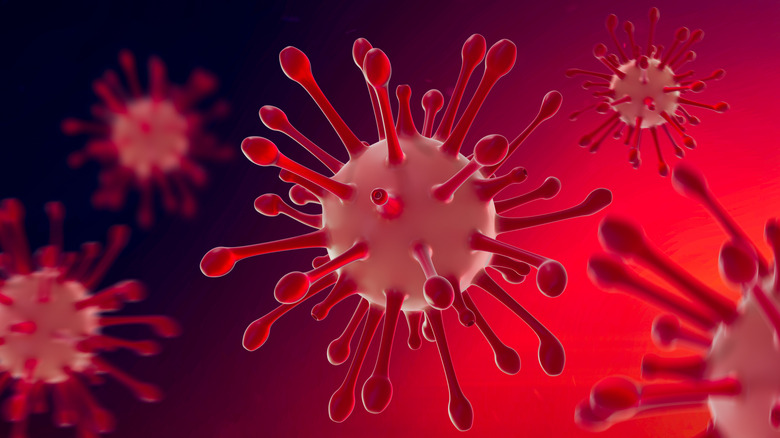 MIA Studio/Shutterstock
On November 26, the World Health Organization (WHO) classified a new variant called Omicron as a variant of concern. Since then, the WHO has declared that Omicron poses a "very high" global risk (per Reuters). The concern makes sense, and not just because the variant appears to be very contagious.
Epidemiologist Katelyn Jetelina reports that the Omicron variant has more than three times as many mutations on its spike protein as Delta (via Your Local Epidemiologist). At least nine of these mutations are threatening, but Jetelina is quick to note that having more mutations doesn't necessarily mean that the variant is more severe, and that much more research is needed to draw a definitive conclusion.
A surge of COVID-19 cases has accompanied the discovery of the Omicron variant in South Africa. Rudo Mathivha, head of the intensive care unit at Soweto's Baragwanath Hospital, has said that unvaccinated and partially vaccinated young people in their 20s and 30s "are coming in with moderate to severe disease, some needing intensive care" (via PBS). Fortunately, not all experts have made such observations.
It's too soon to know the severity of the Omicron variant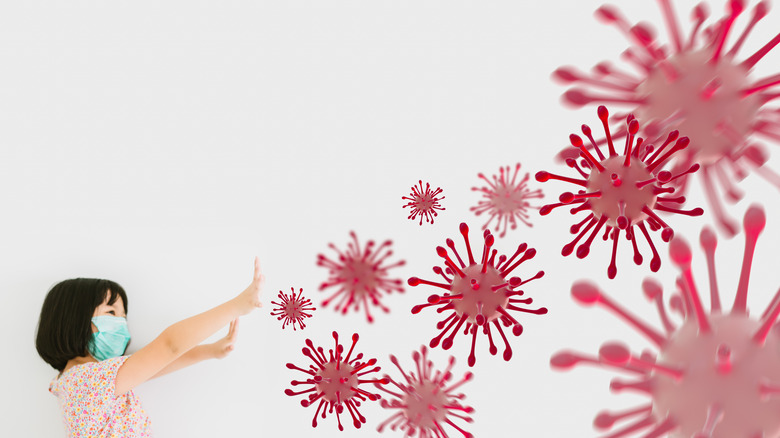 MIA Studio/Shutterstock
Dr. Angelique Coetzee, a private practitioner and chair of South African Medical Association, told Reuters that most of her COVID-19 patients are now showing "very, very mild symptoms" that haven't involved a drop in oxygen levels. "The most predominant clinical complaint is severe fatigue for one or two days. With them, the headache and the body aches and pain," she said. However, it's important to note that the mild cases reported by Coetzee are primarily among young patients, who already had a relatively low risk of COVID-19 complications. Moreover, it can take a week or two for COVID-19 symptoms to progress from mild to severe, according to the CDC.
Nevertheless, over in Israel, no severe COVID-19 cases have been seen among vaccinated patients who have the Omicron variant, according to Dr. Sharon Alroy-Preis, the chief of public health services (via Haaretz). With this in mind, some experts such as Dr. Eric Topol have raised the possibility that the Omicron variant may end up being less virulent than other strains (via Twitter).
According to the WHO, it could be several weeks before we have enough information about the severity of the Omicron variant. In the meantime, we can hope for the best and prepare for the worst. Take precautions, like wearing a mask and getting vaccinated, to avoid getting the Omicron variant or any other strain of COVID-19.