The Latest On Jeremy Renner's Critical Condition After Snow Plow Accident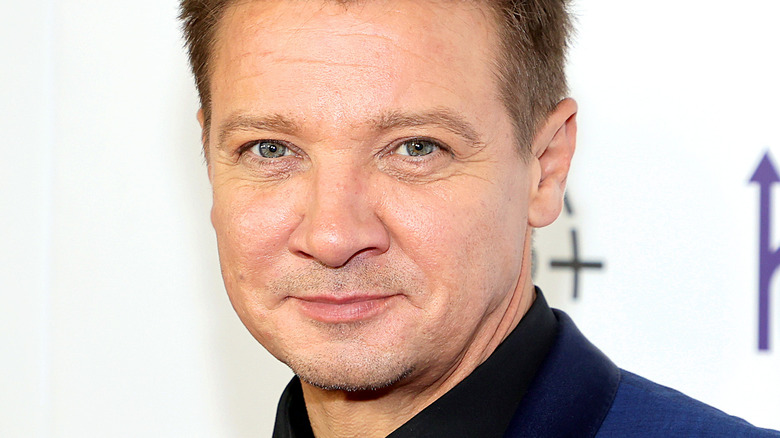 Theo Wargo/Getty Images
On January 1, 2023, Marvel actor Jeremy Renner sustained both orthopedic and chest injuries caused by a seven-ton snow plow accident that occurred on the grounds of his private home in Nevada, reports the Reno Gazette Journal. 
Sheriff Darin Balaam released a public statement on Tuesday in Reno regarding the details of the accident, stating that Renner had been helping a family member move their stuck car out of the snow. Afterwards, while speaking with the family member, the snow plow began to move. A neighbor of the actor told TMZ that Renner experienced significant blood loss after the snow plow rolled over his leg. Reportedly, another neighbor intervened by securing a tourniquet to the injury while awaiting medical assistance. First responders received the emergency call shortly before 9 a.m., and Renner was promptly airlifted to a hospital in Reno within the hour, where he underwent two surgeries (via Reno Gazette Journal).
Renner is reported to be in stable but critical condition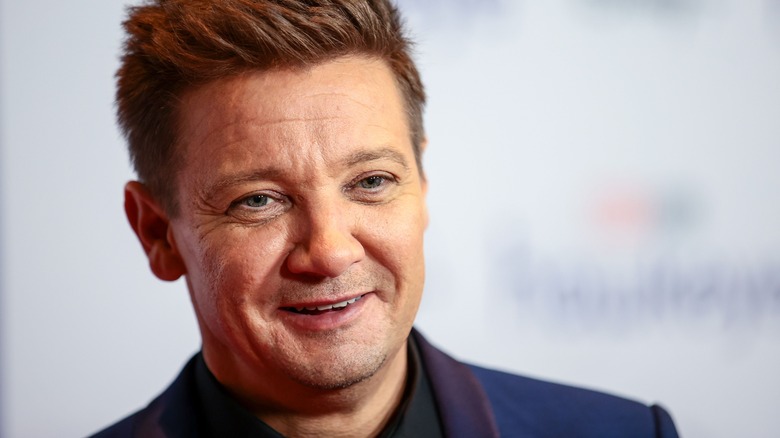 Dimitrios Kambouris/Getty Images
While in the hospital, the "Avengers" actor thanked fans via social media for their encouraging messages by posting a photo of himself on Instagram with a caption reading, "Thank you all for your kind words. (I'm) too messed up now to type. But I send love to you all." Now, post-surgery, a spokesperson for Renner told CNN that the actor is currently in "critical but stable condition." While sources say that the actor's injuries are extensive, The Independent reports that Renner is presently "conscious, stable and speaking," although he is expected to have a lengthy recovery period ahead of him. 
Renner's spokesperson went on to tell CNN that his loved ones are appreciative of the care Renner has received from first responders, as well as the support from fans. "Jeremy's family would like to express their gratitude to the incredible doctors and nurses looking after him, Truckee Meadows Fire and Rescue, Washoe County Sheriff, Reno City Mayor Hillary Schieve and the Carano and Murdock families," the spokesperson stated. "They are also tremendously overwhelmed and appreciative of the outpouring of love and support from his fans."