Why The FDA Might Step In To Regulate The CBD Market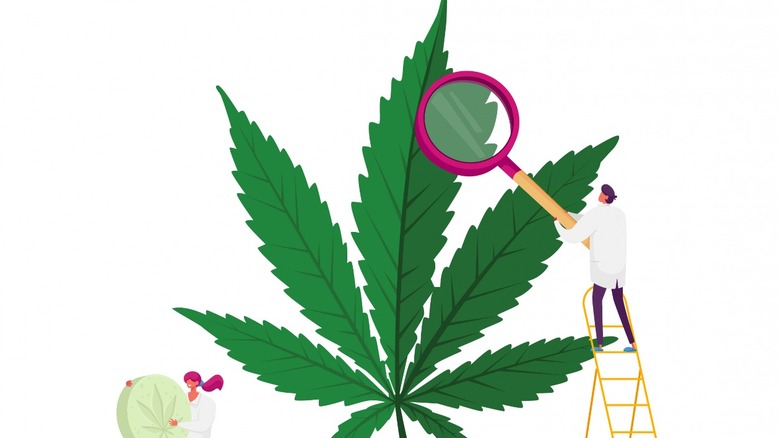 Lemono/Getty
Cannabidiol, or CBD, is a natural remedy extracted from cannabis plants. According to a 2021 study published in the Journal of Cannabis Research, the most popular reasons for CBD use are anxiety, sleep issues, stress, and overall health and wellness. Currently, the sole CBD product approved by the U.S. Food and Drug Administration (FDA) is Epidolex, which is used to treat a rare form of seizures in children.
While CBD has been touted as a miracle medicine, the Centers for Disease Control and Prevention (CDC) notes that everyday products — which range from cosmetics to foods and supplements — are not approved or regulated by the FDA. In turn, the quality of CBD products is not guaranteed by the FDA, which means that some CBD products could contain unwanted contaminants such as bacteria, fungi, heavy metals, or even pesticides.
Currently, CBD companies can transparently address these issues by certifying their manufacturing process via the FDA's Current Good Manufacturing Practice (CGMP) and by publishing a given product's Certificate of Analysis (COA), reports Healthline. While the product's COA will show you information about the product's CBD contents and contaminants analysis, the FDA's CGMP standards authenticate the product's pureness and strength through manufacturing guidelines. Now it appears that the FDA may step in to regulate certain CBD products. Here's everything you need to know.
FDA considers regulating CBD food and supplements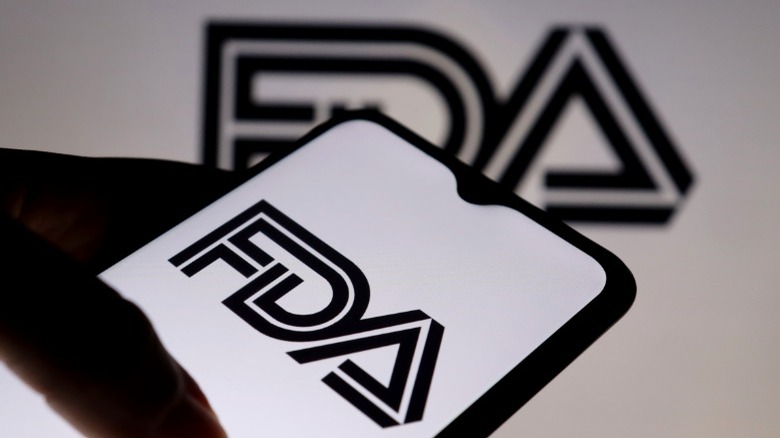 Brenda Rocha - Blossom/Shutterstock
In an interview with The Wall Street Journal, the FDA's Principal Deputy Commissioner Janet Woodcock divulged that the agency is concerned about the current CBD market. Patrick Cournoyer, for example, head of the FDA office in charge of creating a cannabis strategy, cited several health concerns related to CBD consumption such as the safety of daily consumption over long stretches of time, consumption during pregnancy, and the effects that CBD may have on fertility. Notably, the FDA currently "strongly advises against" the consumption of CBD for those that are pregnant or breastfeeding.
According to The Wall Street Journal, the FDA plans on making a decision in the coming months to determine the best course of action for regulating CBD and will also decide if those regulations will require new legislation. Fox Business reports that the FDA will have to decide if CBD will be regulated as a drug, or as a food or dietary supplement. Notably, the FDA rejected two CBD companies' New Dietary Ingredient (NDI) notifications for full-spectrum CBD products because of the fact that CBD is the main ingredient in Epidiolex, meaning that CBD cannot be marketed as a dietary supplement (via Forbes).