How A Combination Of Medication And The Atkins Diet Could Help Treat Epilepsy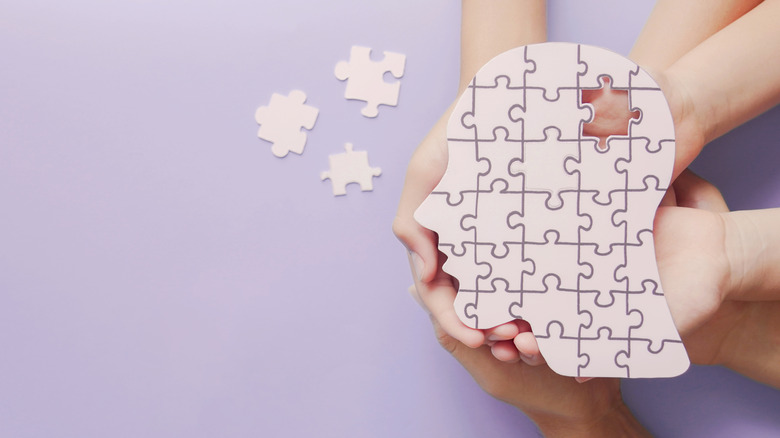 SewCream/Shutterstock
One popular diet that is still around today is the Atkins diet. It originated in the 1960s by cardiologist Robert Atkins (via Cleveland Clinic). The diet places an emphasis on limiting carbohydrates instead of fats. There are four main phases to this diet. In the first phase, you can only consume a total of 20 net carbs each day. During the second phase, you intake a total of 10 more net carbs per day, for a total of 30. As you get closer to your desired body weight you continue to add 10 net carbs in the third phase. And in the fourth and final phase, you can consume up to 120 net carbs a day, as long as you preserve the chosen weight. While on the diet, it allows for foods like dairy, eggs, meats, and nuts, according to Healthline. However, it limits items like grains, sugars, starches, and any fruits or vegetables that are high in carbohydrates.
The purported benefits of the Atkins diet may include weight loss, enhanced blood cholesterol, and even improvement in conditions like heart disease (via Mayo Clinic). Though these claims are debated, there may be a new benefit of the Atkins diet, especially for people with epilepsy.
A modified Atkins diet could help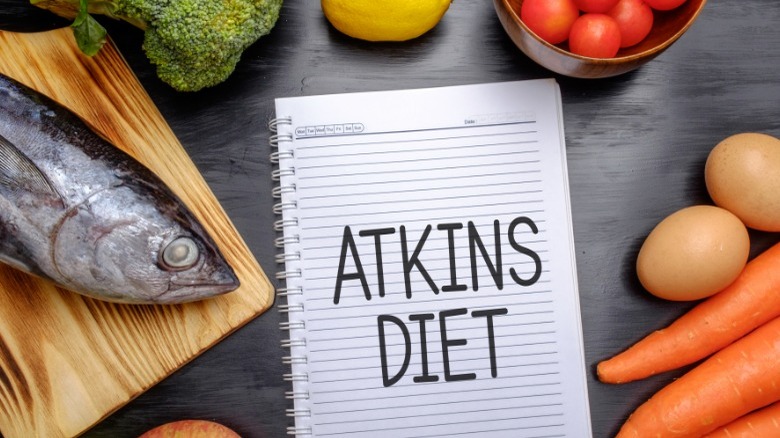 kenary820/Shutterstock
It turns out those who have epilepsy and are still taking their medication may benefit from the Atkins diet after all. A 2023 study published in the journal Neurology compared how patients with epilepsy responded to medication alone versus medication in combination with a modified Atkins diet. Those participating in the study included patients who were experiencing seizures more than twice a month while taking a minimum of three anti-seizure medications and had not done any diet therapy for 12 months.
With that being said, researchers found that those on medication plus the modified Atkins diet group saw a greater reduction in the number of seizures, in addition, to improvements in behavioral problems. More specifically, over a quarter of the patients on the modified Atkins diet, which, again, was done with medication, saw a greater than 50% reduction in the number of seizures after half a year of the treatment.
The experts at Healthline report that participants were only consuming 20 carbohydrates a day. However, the modified Atkins diet is not as limiting as the modern ketogenic diet, which could make it easier to stick with, explains registered dietitian Trista Best via Healthline. Since more research is needed though, some health experts are not yet ready to recommend the modified Atkins diet over a ketogenic diet.