Why The Free Government Mailed COVID Tests Are Producing Confusion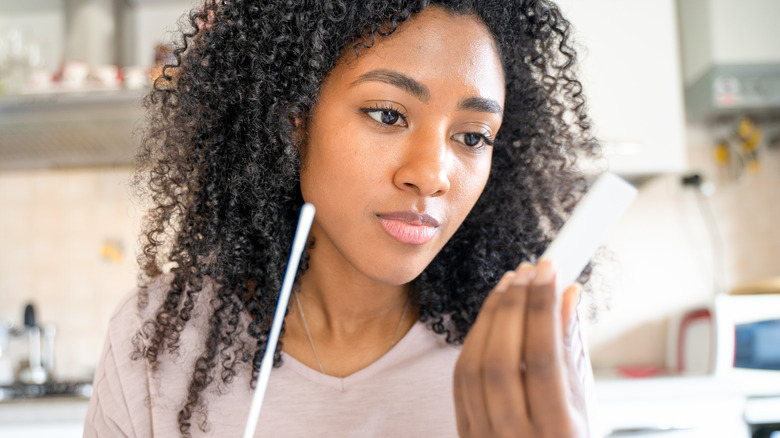 Tommaso79/Getty Images
In early September 2022, the White House halted its free COVID-19 home test kit delivery program to households across the country, reports NPR. The program has since resumed, now offering four free rapid antigen tests per household for those who request them online (via NBC News). As per the U.S. Food and Drug Administration (FDA), some brands of at-home COVID tests have undergone an expiration date extension. Such brands include Abbott's BinaxNow diagnostic test, which is now deemed usable for 15 months after the manufacture date.
However, NBC News reports that some individuals who received their free test kits over the holidays are now facing confusion over whether or not the tests are still good to use. Such was the case of a Colorado resident who received four test kits in December with an extended expiration date of January 2nd. "I honestly thought when we ordered these, we would be getting something current that we could have on hand for a while," the woman told NBC News.
What happens if you use an expired COVID test?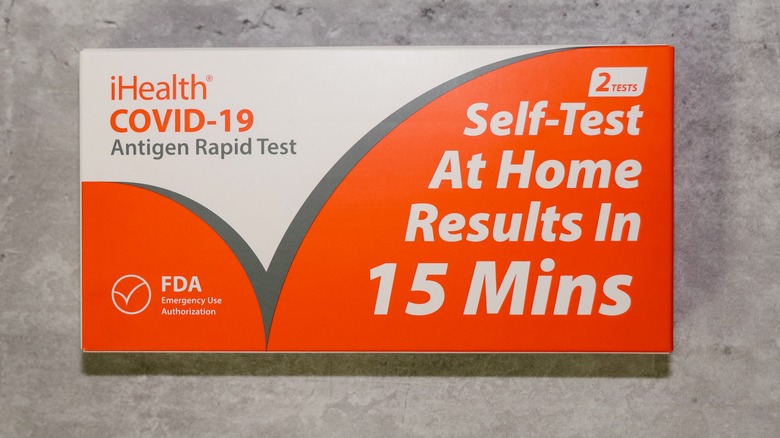 Rosamar/Shutterstock
In another instance, a Florida-based resident who received his free tests through Medicare over the holidays found that his kits were already nearly two months past the expiration date when they arrived, even with the extension, reports WPTV.
In the event that your test kit has expired, experts state that it's best to dispose of it, as there is a risk of receiving inaccurate test results. Dr. Kitonga Kiminyo, a COVID-19 expert with the T. Leroy Jefferson Medical Society, told WPTV, "[Results] may not be true, and if you are someone who is high risk for an infection, if this is a friend or family [member] who is high risk, you really want to make sure you have the right results." Instead, Dr. Kiminyo encourages individuals to seek out up-to-date test kits at their local pharmacy or healthcare clinic. If one does take an expired test, experts say that users should check to make sure the pink line indicating a positive test is not washed out, but clearly marked (per NBC News). Even if the expired test comes back negative, if you're presenting with symptoms, it's best to seek out an alternate up-to-date test. To check if your test kits have received an expiration date extension, visit the FDA website.