Are Iconic Protein Drinks Good For You?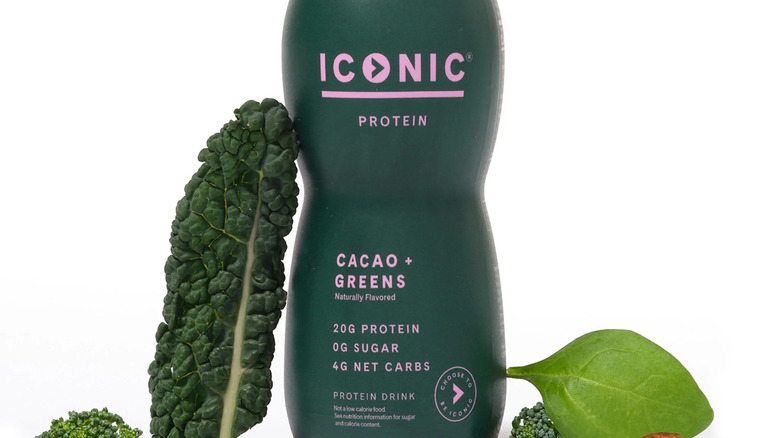 Protein is a vital component of a balanced diet. Having a protein-rich diet helps the body repair old cells and create new ones, as explained by MedlinePlus. Besides making up the majority of our nails and hair, protein is involved in the development of bones, muscles, cartilage, and skin (per Piedmont). Furthermore, protein consumption contributes to the production of enzymes that help with our digestion. Nancy Waldeck, a chef and dietician, says that maintaining the health of your cells requires daily protein consumption. Since protein is a macronutrient, the body needs a large quantity of it to remain healthy.
Most individuals on their fitness journey are familiar with protein drinks and protein powder. A protein drink can contain ingredients like milk, whey, egg, soy, and rice. A standard scoop of protein powder contains about 10 to 20 grams of protein, which you can add to your smoothies or create into shakes, according to Intermountain Healthcare. The co-founder of the International Society of Sports Nutrition, Jose Antonio, shared that athletes commonly consume protein drinks to replenish themselves after an intense workout (per WebMD). Those on a vegan or vegetarian diet and individuals healing from an injury may also benefit from protein drinks.
As explained by Intermountain Healthcare, protein drinks can have potential side effects, so it's best to buy from reliable and trustworthy sources. The company Iconic markets its protein powders and drinks as "GMO free" and "ethically sourced," but are their products really as healthy as they seem? 
How healthy are Iconic protein drinks?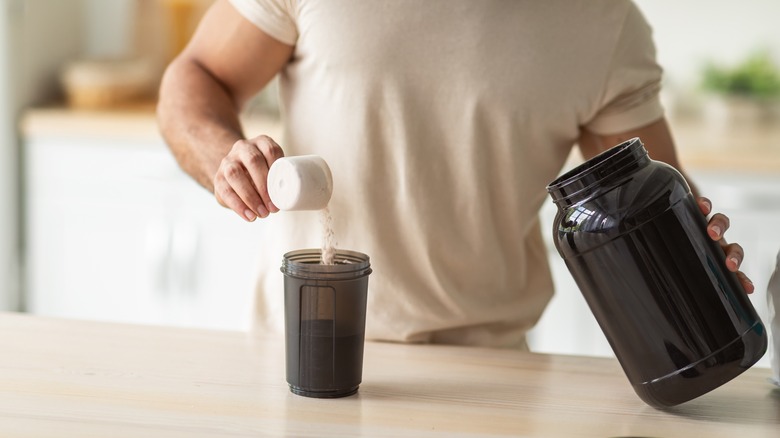 Prostock-studio/Shutterstock
If you're planning to start incorporating protein drinks into your fitness routine, you'll undoubtedly want to choose the brand that's best for your health. Let's examine whether Iconic protein products pass the test. Iconic protein products contain no sugar and instead use natural sweeteners with no artificial additives, as reported on their website. They are free of soy, hormones, gluten, and pesticides, and are Non-GMO Project verified. Non-GMO Project-verified products are granted the butterfly-logo stamp of approval and are deemed as adhering to GMO-free best practices (per NSF). 
According to Fitness Clone, there are 20 grams of protein and 130 calories in one bottle of Iconic protein drinks, which are made with grass-fed cow milk. Providing the body with essential amino acids that promote muscle growth, the products also contain a complete amino acid profile. In addition, they are a quick and convenient way to boost your protein intake when you're on the go. 
Since these products contain dairy, they may not be suitable for individuals who are sensitive to lactose. Some individuals may experience digestive issues, such as bloating or gas, due to the gums and preservatives included in these products. 
So what's the jury's decision on Iconic protein products? When compared to other protein drinks containing 10 to 15 grams of sugar, Fitness Clone says Iconic products are relatively healthy. However, to create an individualized plan that suits your unique dietary needs, you may still want to consult a dietitian.