Why Co-Infections Put Kids More At Risk When They Catch COVID-19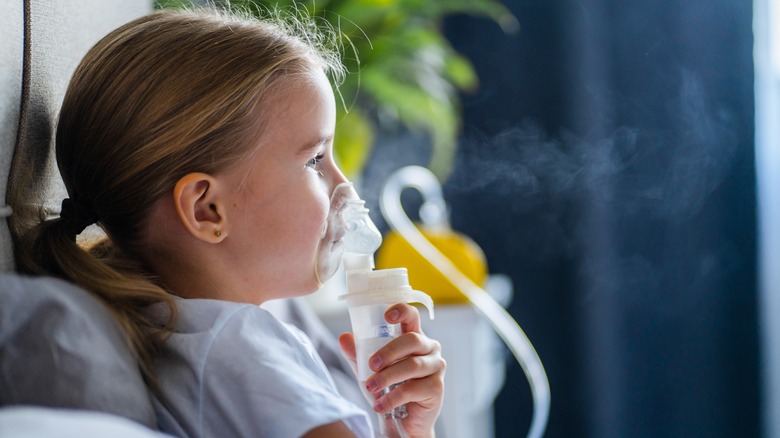 Olga Rolenko/Shutterstock
As people took precautions at the onset of the COVID-19 pandemic, such as masking, quarantining, social distancing, and more, experts report that we saw fewer case numbers of alternate viral infections, including the flu and RSV (via HealthDay). 
Collecting two years' worth of data, researchers from a new U.S. Centers for Disease Control and Prevention (CDC) study published in Pediatrics found that while rates of child viral coinfections were slim within the first year of the outbreak, simultaneous infections of COVID and RSV, as well as other common cold-causing viruses, grew during the first two years of the pandemic. Fueled in part by the Delta and Omicron surges, the study findings show that young children with viral coinfections appear to be at a heightened risk for severe cases of illness. Researchers analyzed data from over 4,300 COVID-positive children, who had been hospitalized for symptoms including fever, respiratory illness, or suspected COVID-19 infection. The data was collected from patients across 99 U.S. counties, including those in California, Colorado, New York, Tennessee, and more.
Child coinfections may increase risk for severe respiratory illness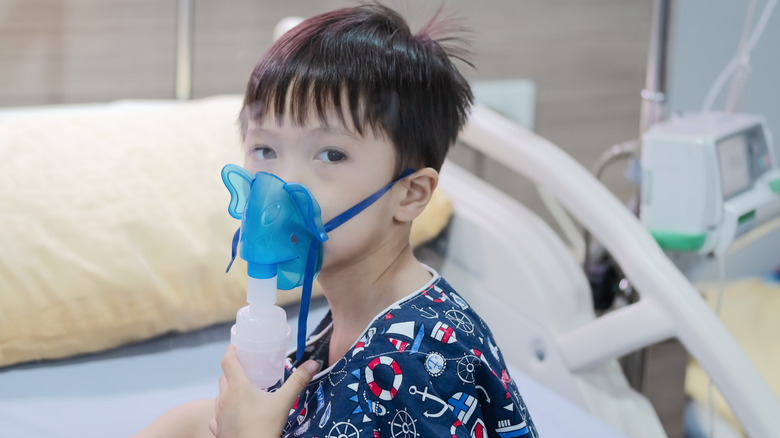 Siwakorn TH/Shutterstock
Out of the total number of patients, 60% received complete additional virus testing, reports HealthDay. Viral codetection occurred in over 20% of children. The research indicated that young children with coinfections stood at a greater risk for severe illness involving hospitalization or assisted ventilation, especially for children under the age of five coinfected with COVID-19 and another common cold virus, according to the study. Their risk for severe infection was double that of children without coinfections. Similarly, children less than two years of age coinfected with RSV were found to be twice as susceptible to severe respiratory illness. Conversely, pediatric rates of COVID and influenza coinfection were found to be low during the first two years of the pandemic. Commenting on the significance of their findings, the study team notes that testing children for additional respiratory pathogens can help inform pediatric patient treatment plans.
"Absolutely, you can catch more than one virus at the same time," Dr. Tina Tan, a pediatric infectious disease specialist at Northwestern University, recently told NPR. "We've had kids that have actually had three different viruses. Some of them come in with RSV. They've also had influenza and enterovirus. There have been other kids who have presented with COVID and influenza." As a result, experts stress the continued importance of practicing regular hand hygiene, getting vaccinated, and staying home if you're experiencing illness.