What Researchers Conclude Over Unsuccessful HIV Vaccine Trial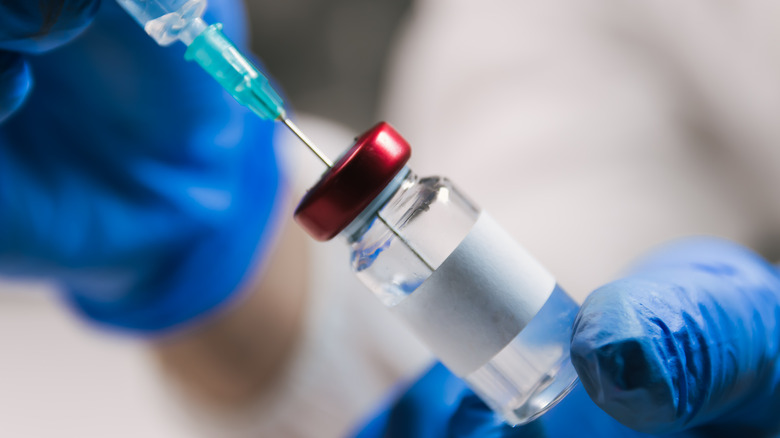 javirozas/Shutterstock
Vaccine research for the human immunodeficiency virus (HIV) has been underway for roughly four decades, according to a 2013 scientific review published in Vaccines. The virus operates by targeting one's infection-fighting cells, reports HIV.gov. In turn, this leaves the individual more susceptible to disease. While there is currently no cure for HIV, treatment options include the use of medications to help reduce viral levels in the body.
On Wednesday, the National Institutes of Health (NIH) issued a press release saying that a years-long HIV vaccine clinical trial, named "Mosaico," will be discontinued after data revealed the vaccine was ineffective against the virus. The trial involved nearly 4,000 men who have sex with men (MSM) and transgender people between the ages of 18 and 60 across three continents. Developed by pharmaceutical company Johnson & Johnson, the vaccine used in the study contained elements of various HIV subtypes, known as mosaic immunogens. Using a common cold virus to facilitate the delivery of the mosaic immunogens, participants received four injections of either the vaccine or a placebo over the course of one year. Those receiving the vaccine were also administered a bivalent protein formula in the final two injections to increase immunity.
Next steps for HIV vaccine research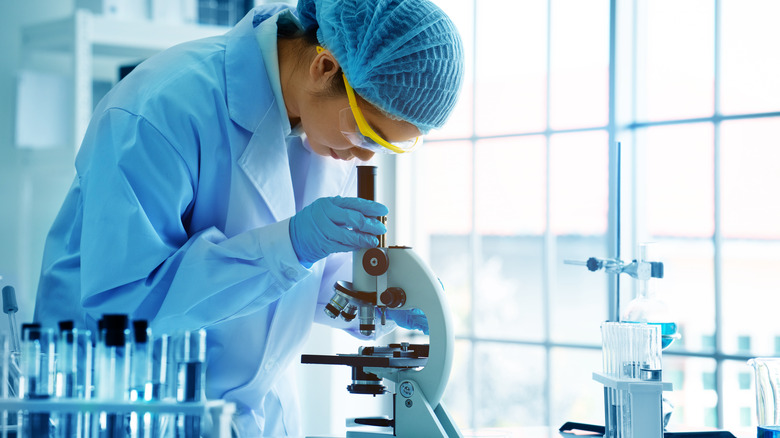 Rapeepat Pornsipak/Shutterstock
Researchers concluded that while the vaccine posed no safety risks to participants, there was ultimately no difference in HIV infection numbers between those who received the vaccine and the placebo group (per NIH). Dr. Anthony Fauci, former director of the National Institute of Allergy and Infectious Diseases (NIAID), cites the vaccine's non-neutralizing antibodies response as one possible explanation for these findings (via NBC News). "It is becoming clear that vaccines that do not induce neutralizing antibodies are not effective against HIV," Dr. Fauci stated. Experts at Arcpoint Labs explain that while non-neutralizing antibodies can learn to identify and attach to viral infiltrators within the body, they cannot block the spread of the virus like neutralizing antibodies can.  
As announced in the press release, the NIH states that participants in the study will be informed of the trial outcome and that experts will continue to review the research in detail. Although the Mosaico study will not be moving forward, HIV research continues to be underway across the globe. One such study, the PrEPVacc study in Africa, is currently analyzing the use of various preventative medications and HIV vaccines, reports The New York Times. "It's not that all hope is lost," Mitchell Warren, executive director of the HIV prevention organization AVAC, told the publication in regards to the Mosaico trial. "It's that we need to redirect our resources to greatest impact."