988 Crisis Hotline Concerns According To A Mental Health Expert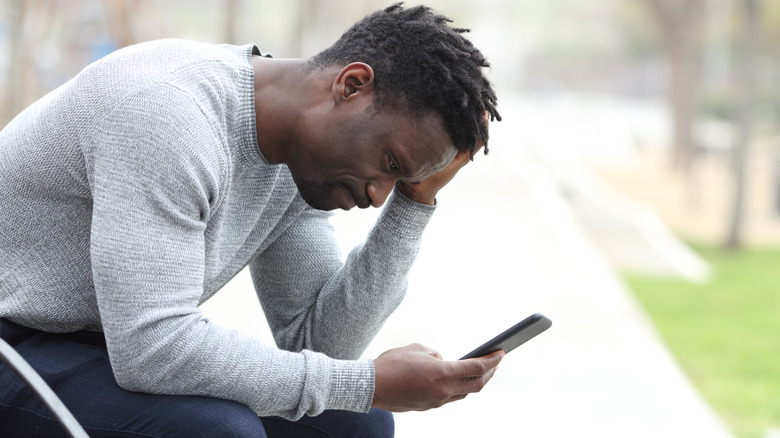 Pheelings media/Shutterstock
In July of 2022, the 1-800-273-TALK number for the National Suicide Prevention Lifeline was shortened to just three digits in order to help make the service more accessible and more easily memorized by callers (via Substance Abuse and Mental Health Services Administration). First emerging in 2005, the Lifeline offers free 24/7 crisis support to people in emotional distress and those experiencing a suicidal crisis. While some research shows that callers often experience reduced feelings of overwhelm or depression after calling the Lifeline, some experts have expressed concerns over how some suicide calls may be handled.
Stacey Freedenthal, PhD, LCSW, is the author of the book, "Loving Someone with Suicidal Thoughts: What Family, Friends, and Partners Can Say and Do." She's a psychotherapist and an associate professor of social work at the University of Denver. In an interview with Health Digest, Dr. Freedenthal discussed concerns over the number of Lifeline calls that result in emergency services being called on the individual in crisis. As a result, she explains that some callers may not reach out to the hotline for fear of being hospitalized against their will. "Sadly, it is a valid concern," Dr. Freedenthal states.
Some crisis calls result in emergency rescue interventions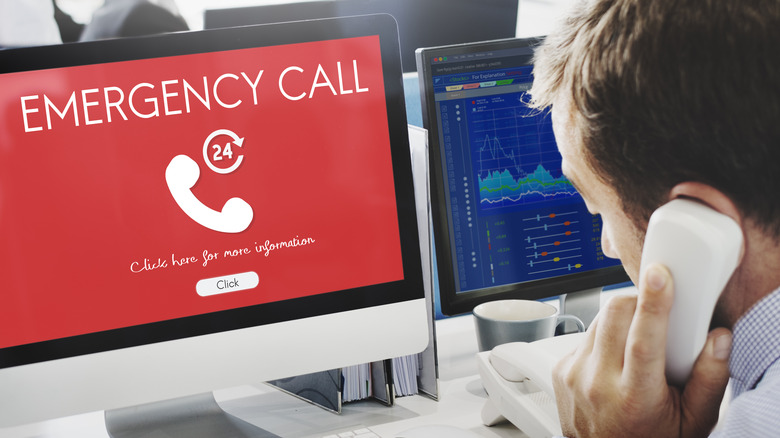 Rawpixel.com/Shutterstock
Dr. Freedenthal notes on her Speaking of Suicide website that most calls to the National Suicide Prevention Lifeline generally do not end in police calls. In one of her articles, however, she points to a 2015 study published in Suicide and Life-Threatening Behavior in which researchers examined the outcomes of calls to the National Suicide Prevention Lifeline. The results showed that while nearly 80% of Lifeline crisis counselors actively worked with the caller to help keep them safe, roughly one-quarter of calls resulted in emergency services being called without having informed the caller.
"Hotline counselors are required by accreditation standards to contact the authorities (e.g., 911) if a caller appears to be in imminent danger of suicide," Dr. Freedenthal explains. "Meaning, it appears they'll end their life within minutes or hours (some also say 2-3 days) without intervention." However, Dr. Freedenthal explains that this means a caller's risk level is left to the crisis counselor's discretion. "The problem is there is no way to determine this with certainty, and occasionally a counselor takes a 'better safe than sorry' approach," she says.
Benefits of calling 988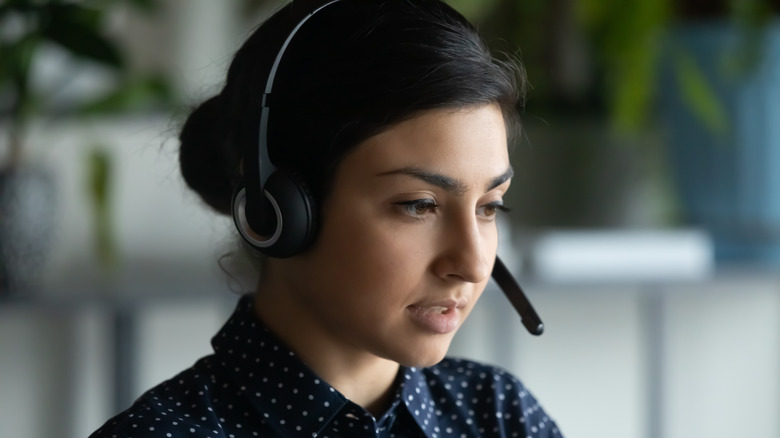 fizkes/Shutterstock
In her article, Dr. Freedenthal acknowledges that people's experiences with the Lifeline will vary. She notes that while some hotline counselors are engaging and supportive, others may not appear to be actively listening and some may offer unhelpful advice. However, she writes that in many cases, suicide hotlines can be helpful. Referencing a 2021 systematic review published in the scientific journal Crisis, 11 studies demonstrated substantial improvements in callers' emotional states after having contacted a crisis hotline. Additionally, findings of another six studies showed that over 90% of callers would suggest the Lifeline to another person.
Dr. Freedenthal also highlights some alternative hotlines on her website that do not engage in non-consensual emergency responder calls as a policy, such as the Trans Lifeline. While there are fewer crisis call centers with this policy, such hotlines may help make a caller feel safe and more inclined to reach out for help.
To learn more about Dr. Stacey Freedenthal, visit www.StaceyFreedenthal.com or connect with her on Twitter.
If you or someone you know needs help with mental health, please contact the Crisis Text Line by texting HOME to 741741, call the National Alliance on Mental Illness helpline at 1-800-950-NAMI (6264), or visit the National Institute of Mental Health website.