Is The Peloton Treadmill Worth The Hype?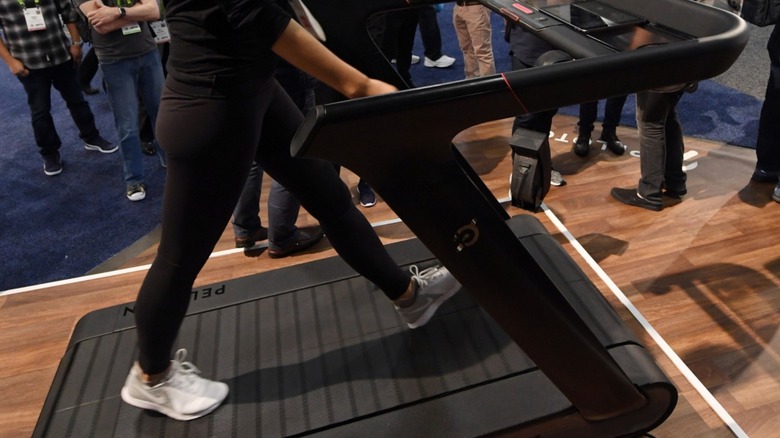 Ethan Miller/Getty
When the COVID-19 pandemic started, it rapidly disrupted everyday activities. Many people suddenly found themselves confined to their living spaces for most of the day, which affected many aspects, including keeping up with a stable gym routine. In fact, according to the Centers for Disease Control and Prevention (CDC), consistent physical activity is known to boost brain health and lessen the chance of catching a disease. However, with various lockdowns and new regulations on access to gyms and outdoor spaces, many started working out from home. In 2022 home exercise gyms were the number two fitness trend globally, as per a 2022 study published in the American College of Sports Medicine's Health & Fitness Journal. Since they enabled safe, isolated access to equipment, home gyms, which were often accompanied by online classes, became a very popular alternative to in-person gyms.
Now, if you are interested in joining one of last year's most popular fitness trends, you may have been thinking about getting a home gym set up. Peloton, for example, is a very popular home gym equipment company that provides products like stationary bikes and treadmills. But before you go and order one, consider the following pros and cons regarding the common Peleton treadmill.
The pros of owning a Peloton treadmill
Michael Loccisano/Getty Images
There are plenty of pros that make the Peloton treadmill a good choice for your home. In fact, Healthline notes that the Peloton treadmill has a variety of features like live leaderboards, gamified running exercises, live and on-demand classes, and even scenic runs. All the mentioned perks make working out more fun and can give you the extra motivation that you need to get your daily dose of physical activity. Plus the instant access to various live and on-demand classes can provide you with a variety of different kinds of workouts that can help you target shorter, more intense exercises or boost your endurance-based workouts. In addition, the Peloton instructors are also there cheering you on, which can inspire you to push beyond your current limits. 
If you want a treadmill that enables you to work out to a variety of classes and keep track of your performance, then the Peloton treadmill may be worth the price.
Consider the cons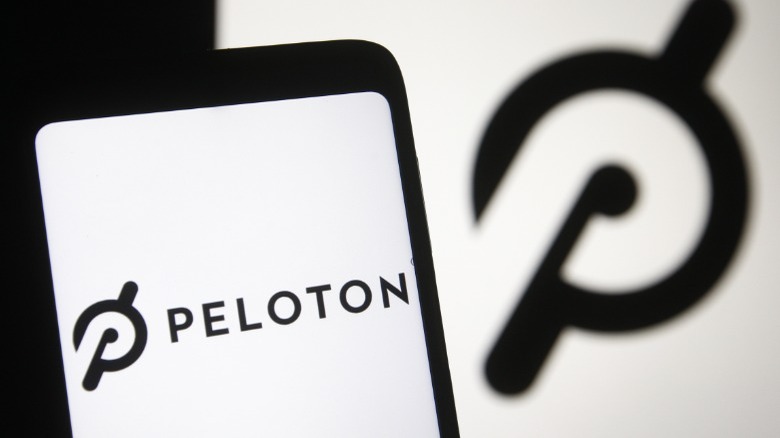 viewimage/Shutterstock
The Peloton treadmill sounds like a no-brainer investment if you want to run comfortably in your home and have access to a variety of online classes. However, there are a few cons to consider. For starters, CNN reports that the Peloton treadmill is not cheap. The Peloton trendline starts at $3,495 plus a $44 per month membership fee. Some may regard that as one steep fee. In fact, the machine is seen on the pricier side when viewed next to other competitor options. 
Another potential issue is that the screen that comes with the treadmill does not rotate. While that may not seem like a big deal for those exclusively interested in running on the treadmill, if you want to try the various other classes that Peloton offers, like yoga, then the inability of moving the screen around may become annoying. Notably, the Peloton Tread+ and the Peloton Tread Treadmills were also recalled in 2021 for safety issues that led to several injuries, including the death of a child while using a Peloton Tread+ (via Consumer Reports). Therefore, it may be best to keep the machine where children may not have access to it.