How Skipping Your Workout To Sit Or Lie Down Can Impact Your Memory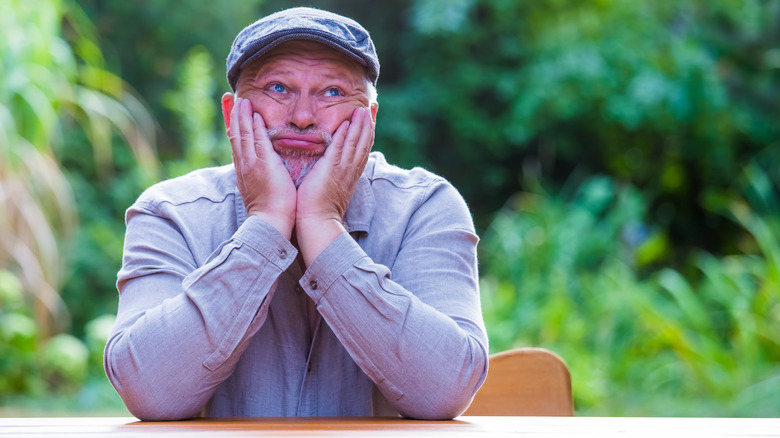 Rainer Fuhrmann/Shutterstock
Whether or not the old adage about idle hands being the devil's workshop remains to be seen. However, new research indicates that idle bodies might lead to a decrease in cognitive function, according to a new study published in the Journal of Epidemiology and Community Health.
The study included 4,500 participants — all of whom were a part of the 1970 British Cohort Study which has been continuously tracking the health of a group of U.K. natives born in 1970 (per NBC News). To collect data for this study, each of the (then 46-year-old) participants elected to wear an activity-tracking device for at least 10 consecutive hours for up to seven days. Following the return of these devices, participants were subjected to a sequence of tests designed to measure their cognitive function and memory.
Researchers were able to determine that participants who clocked more time in a sedentary state had decreased cognitive function compared to those who engaged in an equivalent amount of vigorous exercise (per CNN).
How exercise effects brain function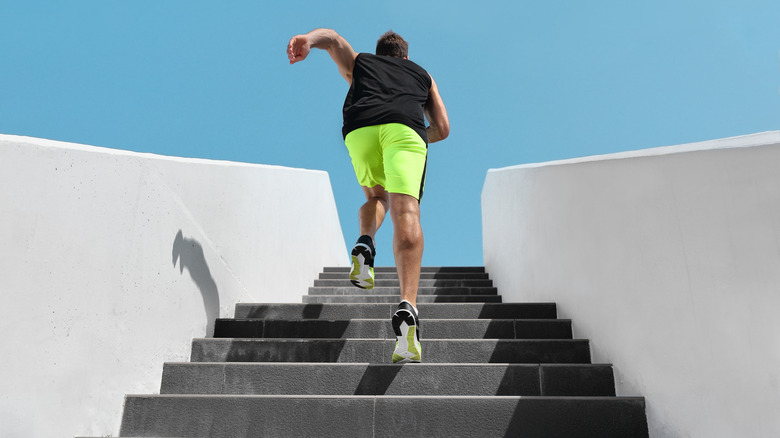 It's recommended that adults engage in 2.5 hours of intense physical activity per week, as stated by the Department of Health and Human Services. While previous research indicates that those who follow these guidelines boast brain benefits like improved neuroplasticity and memory, according to the Cleveland Clinic – this new study suggests that just nine minutes of intense physical activity a day can increase working memory and executive function by more than 1%. John Mitchell, the author of the study, pointed out that those who engaged in even more intense activity saw more of these benefits (per CNN).
Conversely, those who chose 8 minutes of sitting or 6 minutes of light movement over 9 minutes of intense activity saw a 1% to 2% decline in cognitive function. Due to the observational nature of the study, researchers are unable to say for certain that the decrease is a direct effect of moving less. However, the association appears to be in line with similar research on brain function and exercise (per NBC News). Mitchell told CNN that sleep quality also plays a critical role in cognitive function — an element this study was unable to gauge.