Ozzy Osbourne's Robotic Spinal Treatment Potentially Hindered By Parkinson's, Surgeon Says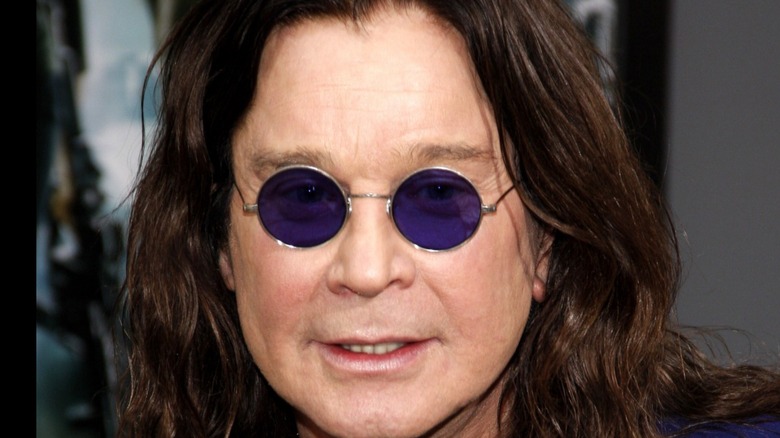 Tinseltown/Shutterstock
Ozzy Osbourne, the legendary singer and songwriter commonly known as the "Prince of Darkness," recently announced on Twitter that he's canceling his upcoming European and United Kingdom tours due to a spinal injury that's affected him for the past four years. The musician detailed in his Tweet the various treatments he's tried to keep him physically capable of touring. So far, they've not been successful enough to keep him on the road. 
One treatment included a groundbreaking robotic spinal treatment. Cision PR Newswire notes that this new FDA-cleared spinal treatment — known as Hybrid Assistive Limb, or HAL — is a robotic device that can boost a person's walking ability and overall mobility by attaching sensors to the lower extremities, which detects brain signals and aids in voluntary movements.
In an exclusive interview, Health Digest spoke with spine specialist Dr. Rahul Shah, Board-Certified Orthopedic Spine & Neck Surgeon, to learn more about the new technology, what the possible limitations could have been due to Ozzy's Parkinson's disease, and why next steps could be a long road ahead. 
Why Parkinson's can present challenges to the treatment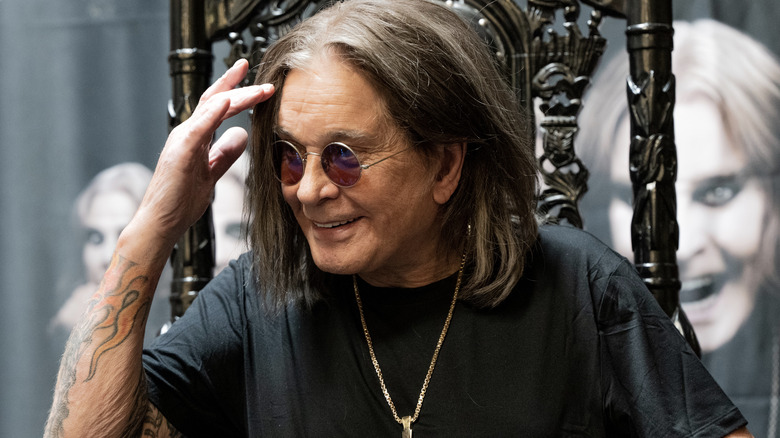 Scott Dudelson/Getty Images
According to People, Ozzy was diagnosed with Parkinson's in 2003, and it's been an ongoing struggle in his day-to-day life. Not only did it affect him mentally, but it also impacted him physically, including his ability to walk and move around. This is a common occurrence in those with Parkinson's disease and Parkinson's Foundation explains that walking and balance are commonly affected by later stages of the condition. Shuffling, freezing movements, and falls become greater risk factors as the disease progresses. As of now, the disease is both progressive and incurable.
Dr. Shah notes that Ozzy Osborne's injuries are challenging to diagnose due to limited information. However, we do know that in addition to Parkinson's disease, Ozzy has experienced multiple injuries to his neck and lower back and has had surgeries in both areas. "In broad categories, the challenge faced by those with these injuries is that the signals generated by the brain and the spinal cord do not make it effective for the muscles because the nerves are compromised in some manner," says Dr. Shah. "They could be compromised from underlying disease (Parkinson's or a similar nerve disease) or directly from trauma (broken bone)." The results can leave someone with a loss of coordination and movement.
While the robotic treatment can be effective for some, certain brain signals can get lost for those with Parkinson's disease, rendering the treatment ineffective, Dr. Shah explains. Parkinson's can also leave Ozzy vulnerable to additional injuries, which create even more barriers.
Why next steps could be challenging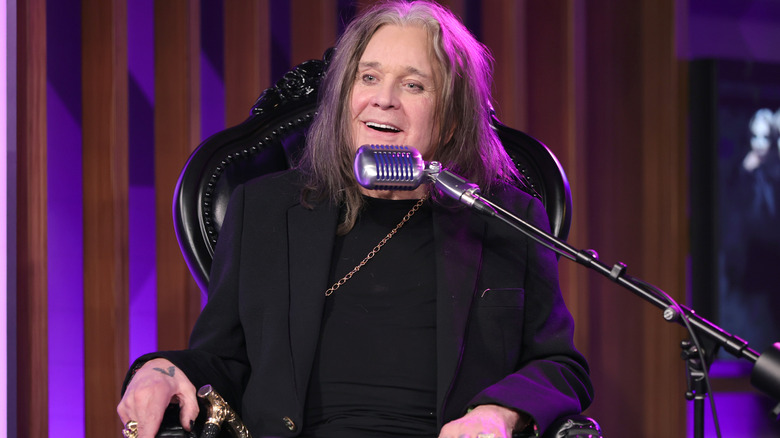 Matt Winkelmeyer/Getty Images
Dr. Shah notes that after receiving this treatment there could be many challenges that can differ from person to person. For Ozzy, he says that the next steps are experimental. "After the spine is stabilized and the individual still does not have full function of their legs, we look to see what can get the nerve signals to the legs," he explains. 
He suggests that it could take some trial and error to pinpoint the right treatmen for Ozzy. "We need to shift the focus to what the problem is and what might be the solution for that specific problem," he explains. "For example, let's say Ozzy's problem is 1) the signals are not going well from the back to the legs and 2) the signals are not going well from the brain to the back due to Parkinson's, so these are the ways to breakdown the problem and identify what the next steps might be."
Whatever his next steps are, we hope that it is "No More Tears" for Ozzy.