Hundreds Of Everyday Foods Recalled Due To Possible Listeria Contamination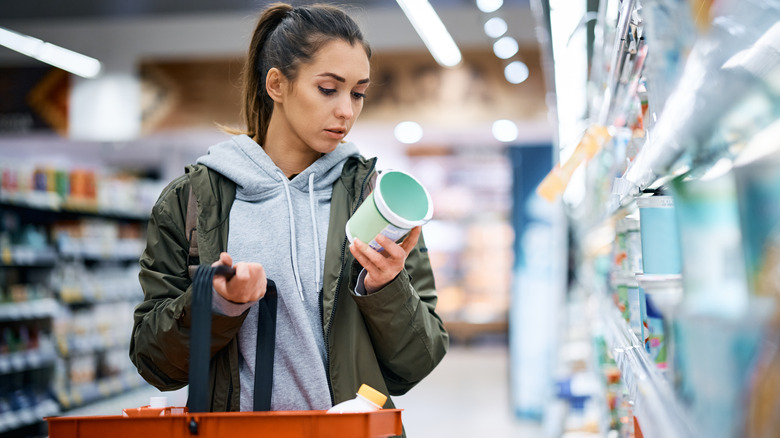 Drazen Zigic/Getty Images
On February 3, the U.S. Food and Drug Administration (FDA) issued a public statement announcing that the Baltimore-based food company, Fresh Ideation Food Group, has issued a recall on numerous food products due to a potential health risk. CNN reports that the number of products recalled adds up to over 400 items. Among such items include breakfast sandwiches, desserts, fruit cups, parfaits, meal bowls, salads, wraps, and more, as reported via the press release.
The FDA reports that the decision comes after the company's environmental samples yielded a positive test result for Listeria monocytogenes. The products at risk include those sold between January 24, 2023, and January 30, 2023, across several states, including Connecticut, New Jersey, New York, Maryland, Massachusetts, Pennsylvania, Virginia, North Carolina, and South Carolina, as well as the District of Columbia. While no cases of illness have been detected at this time, consumers who purchased a recalled product from Fresh Creative Cuisine with a fresh-through or sell-through date on the label marked between January 31, 2023, and February 6, 2023, are encouraged to reach out to the company at 855-969-3338. 
The risks of listeriosis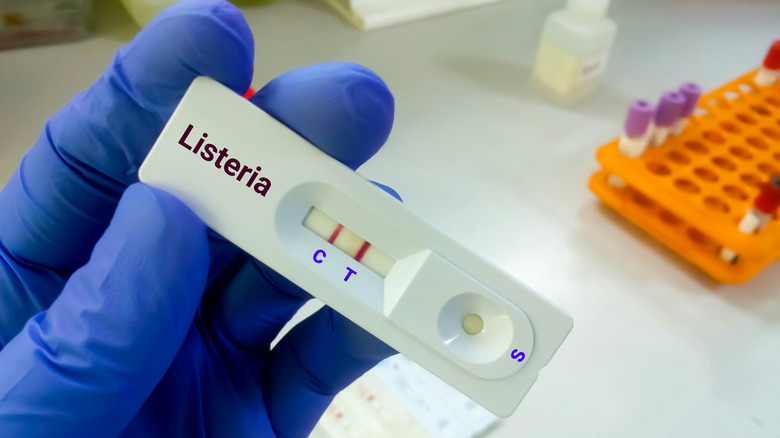 Md Saiful Islam Khan/Getty Images
Eating food items contaminated with Listeria monocytogenes bacteria can lead to an infection of listeriosis, explains the U.S. Centers for Disease Control and Prevention (CDC). Approximately 94% of the roughly 1,600 people infected annually in the U.S. will be hospitalized due to the condition (via FDA). Newborns, pregnant individuals, the elderly, and those with compromised immunity are most vulnerable to severe cases of infection. Otherwise, for most average healthy people, illness from infection is rare.
Symptoms of listeriosis can range from headache to confusion, neck stiffness, fever, muscle aches, loss of balance, and convulsions, reports the CDC. For some people, symptoms may come on immediately, while for others, symptom onset may be delayed by as much as weeks or even months. If you suspect that you've eaten contaminated food and experience any symptoms within two months following exposure, be sure to see a doctor. A bacterial culture will be able to detect the bacteria in your system and a healthcare practitioner can prescribe antibiotics for treatment.