How To Keep Kids Safe From MPox At School, According To Infectious Disease Expert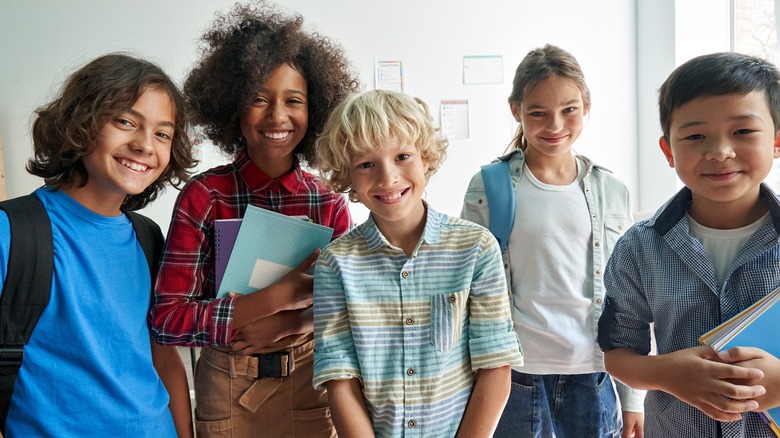 Ground Picture/Shutterstock
As of February 1, 2023, tracking data from the U.S. Centers for Disease Control and Prevention (CDC) shows there have been over 30,100 cases of Mpox infection to date across the country. The disease is characterized by the emergence of rashes most often on the hands, face, mouth, feet, chest, or genitals, but can also be accompanied by fever, chills, headache, swollen lymph nodes, respiratory symptoms, and more (via CDC).
In an expert interview with Health Digest, Dr. John Schieffelin, Chief of infectious disease at Children's Hospital New Orleans, clarified misconceptions about the virus and offered his expertise as to how caregivers can help reduce the risk of infection amongst kids. "Monkeypox, now referred to as MPox, is spread by close, skin-to-skin contact," Dr. Schieffelin explains. "There have been some reports of transmission associated with contaminated bed linens, but this is much less common." 
Dr. Schieffelin goes on to address the misconception that Mpox is a sexually transmitted disease. "During this particular outbreak it has [been] most commonly seen among men who have sex with men," he states. "This does NOT mean that it is a sexually transmitted disease. It just means that it has been circulating in that population."
Risk of infection in schools versus households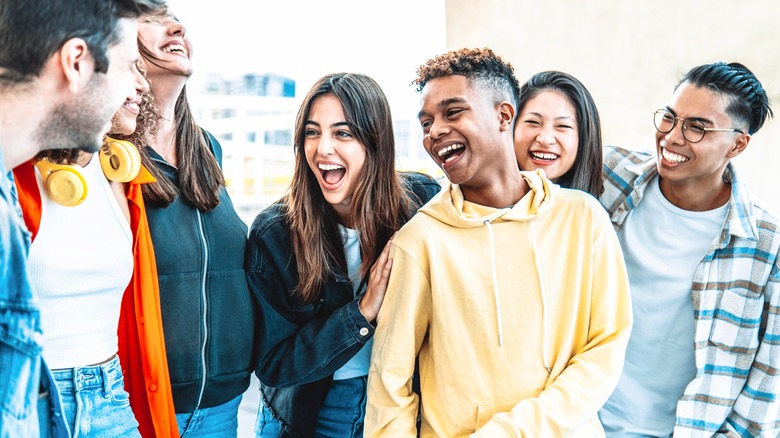 DavideAngelini/Shutterstock
Dr. Schieffelin goes on to tell Health Digest about the prevalence rates of Mpox amongst children. "There have been a small number of cases in children," he states. "However, these cases are most commonly associated with transmission within households."
Conversely, this does not appear to be so much the case in school settings. "MPox does not pose a significant risk in schools because of the way it is transmitted," Dr. Schieffelin explains. In the event that a person contracts the virus, Dr. Schieffelin emphasizes the importance of isolating oneself away from others until they are no longer contagious. "Anyone infected with MPox should stay home until all of the lesions have scabbed over and those scabs have fallen off," he says. "Avoiding contact with skin lesions on another person is the best way to avoid infection."
Dr. Schieffelin concludes the interview by advising how caregivers can best support the health of their kids. "If parents have a male adolescent child that has sex with men, they should encourage them to get the MPox vaccine," Dr. Schieffelin states.