This New COVID Treatment Could Be A Game Changer For Reduced Hospitalizations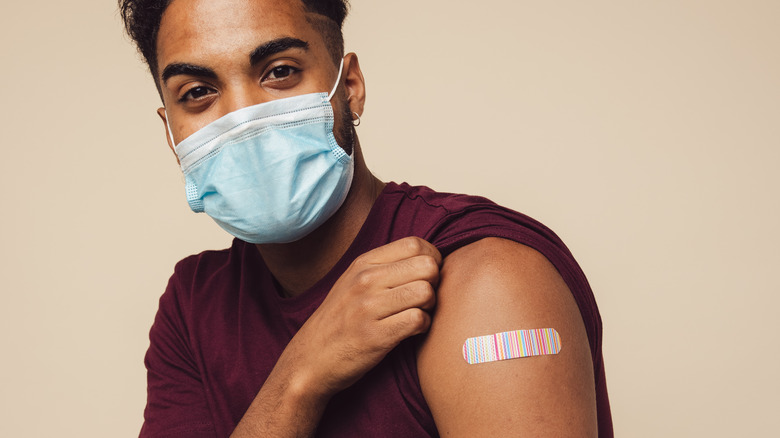 Jacob Lund/Shutterstock
As variants of COVID emerge and spread around the world, vaccines and antibody treatments are becoming less effective than they once were (via WebMD). But a 2023 study has shown that a new COVID treatment may not only be useful for reducing the risk of hospitalization, but is unlikely to be resistant to any new strains of the virus that may arise.
The COVID vaccine is still the most effective way to prevent becoming infected with COVID. But for those who do become sick and require treatment, such as people who have underlying health conditions, there are only three treatment options currently approved by the Food and Drug Administration (FDA) (via Yale Medicine). Paxlovid, a drug approved for adults and children over 12, is taken orally. Studies have shown that Paxlovid has a 51% lower rate of hospitalization over the next 30 days than those who didn't take it. A second drug, Remdesivir, is administered via an injection and is approved for adults and children at least 28 days old. A 2021 study in The New England Journal of Medicine showed that it reduced hospitalization risk by 87%. The last option is Molnupiravir, also known as Lagevrio. It's only approved for adults and is taken orally, though it only has 30% efficacy against hospitalization. All three drugs need to be taken within the first few days of symptom onset.
A promising new treatment might not get FDA approval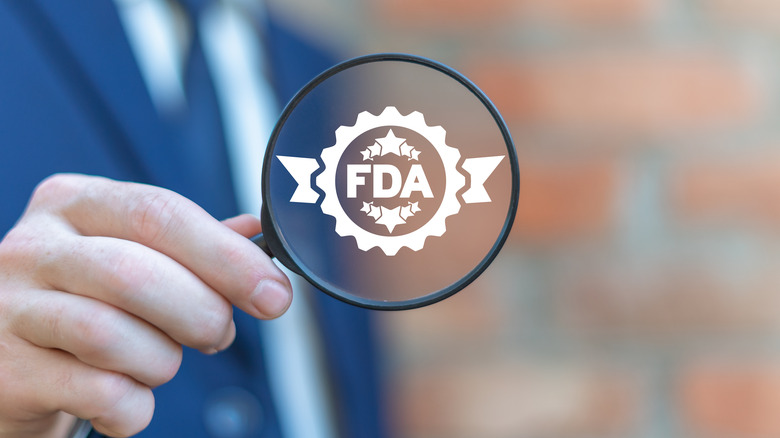 Panchenko Vladimir/Shutterstock
If the FDA approves a new drug from Eiger BioPharmaceutical, however, this list could change (via WebMD). A 2023 study published in The New England Journal of Medicine found that a treatment called pegylated interferon lambda — which is different from an antiviral — cut the risk of hospitalization or long emergency room visits in half. In this phase three trial, researchers studied 1,949 adults in Brazil and Canada who were infected with COVID and at risk for severe infection. They received the new treatment via a single injection within seven days of symptom onset, and it worked best when administered within three days. Pegylated interferon lambda was shown to be effective in those who were both vaccinated and unvaccinated, and against multiple COVID variants. Experts say that resistance to different strains might not be a concern with this new treatment, since it kills the virus in multiple ways.
While this new treatment seems like it has potential, it might not be approved by the FDA anytime soon, according to the New York Times. Late last year, the FDA said that they wouldn't be approving the drug for emergency use authorization. Regulators told Eiger BioPharmaceutical that they would need to conduct a trial in the United States and that the company itself, rather than academic researchers, would need to be more involved in the trial. As a result, Eiger may seek authorization for the drug outside of the U.S., as they might lack the funding necessary to meet the FDA's requirements.