New Research Shows That Even Mild COVID Can Cause Changes In Your Brain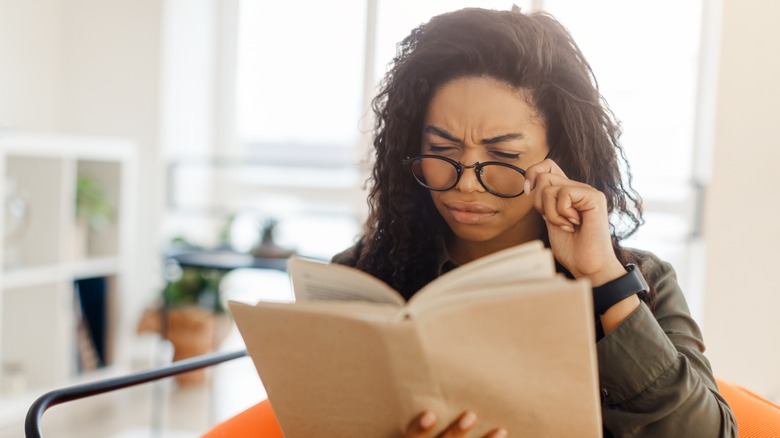 Prostock-studio/Shutterstock
The Centers for Disease Control and Prevention (CDC) reports that people with long COVID might experience fatigue, shortness of breath, brain fog, digestive symptoms, or sleep problems. Although people who weren't vaccinated are at higher risk for long COVID, people with mild cases or who were asymptomatic can still experience symptoms of long COVID. Research is also looking into how mild COVID cases can affect the brain and its connectivity.
An upcoming presentation at the American Academy of Neurology studied 254 people approximately three months after they had a mild COVID infection. After giving tests to measure their levels of anxiety and depression, the researchers took a look at the people's brain matter and connectivity and compared them with people who've never had a COVID infection.
The COVID group that had tested higher for levels of anxiety and depression showed a decline in brain matter that pertains to emotional processing and memory. The COVID group who tested lower for anxiety and depression didn't have this decline in brain matter. The control group also didn't see decreased brain matter.
COVID affects brain connectivity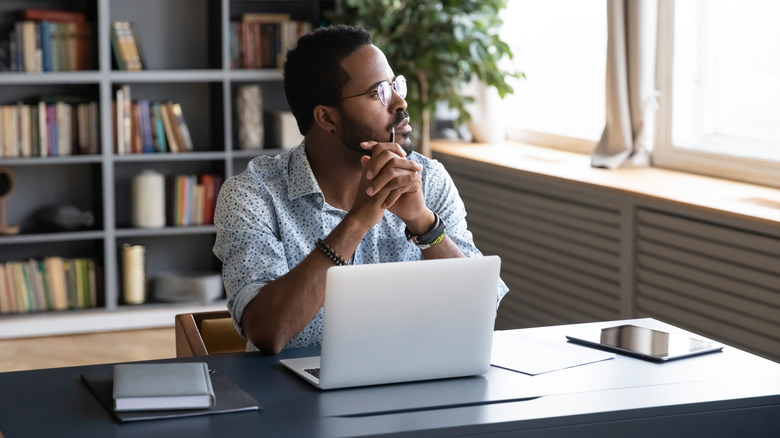 fizkes/Shutterstock
Compared to the group that didn't have COVID, people with mild COVID had changes in their brains' networking ability. Those with anxiety and depression had changes in all 12 networks of the brain the researchers tested. Those without anxiety and depression had changes in five of those 12 networks. These brain networks are involved with memory and processing.
"Our results suggest a severe pattern of changes in how the brain communicates as well as its structure, mainly in people with anxiety and depression with long COVID syndrome, which affects so many people," said one of the study's authors, Dr. Clarissa Yasuda, of the University of Campinas in São Paulo, Brazil in a news release. "The magnitude of these changes suggests that they could lead to problems with memory and thinking skills, so we need to be exploring holistic treatments even for people mildly affected by COVID-19."
This isn't the first study that found brain changes related to COVID. A 2022 study in Nature showed that a mild COVID infection was linked to cognitive decline and reductions in brain mass. Another 2022 study presented to the Radiological Society of North America found brain changes associated with fatigue, anxiety, depression, and cognitive problems up to six months after a COVID infection.