Eli Lilly Becomes First Pharmaceutical Company To Cap Insulin Prices For Those On Private Insurance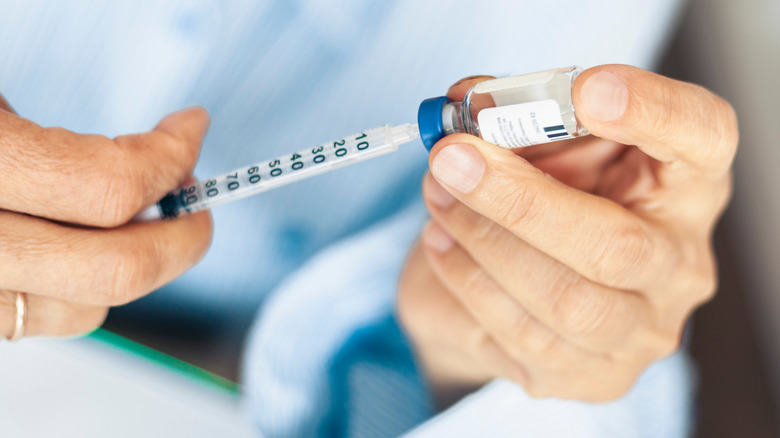 InnaLu/Shutterstock
There are 1.4 million new cases of diabetes diagnosed annually, and over 11% of people in the U.S. have the condition, according to 2019 statistics from the American Diabetes Association. For those who take insulin to help manage blood sugar levels — particularly individuals with type 1 diabetes — the medication is a daily necessity. However, prices for insulin have grown exorbitantly over the years, making it difficult for patients to get the treatment they require.
On March 1, pharmaceutical company Eli Lilly announced that they will be capping insulin out-of-pocket costs at $35 a month for those with commercial insurance. President Biden voiced his support for the company's decision in a press release issued Wednesday, stating, "For far too long, American families have been crushed by drug costs many times higher than what people in other countries are charged for the same prescriptions. Insulin costs less than $10 to make, but Americans are sometimes forced to pay over $300 for it. It's flat wrong." He concluded his statement by calling on other drug manufacturing companies to follow suit.
New out-of-pocket costs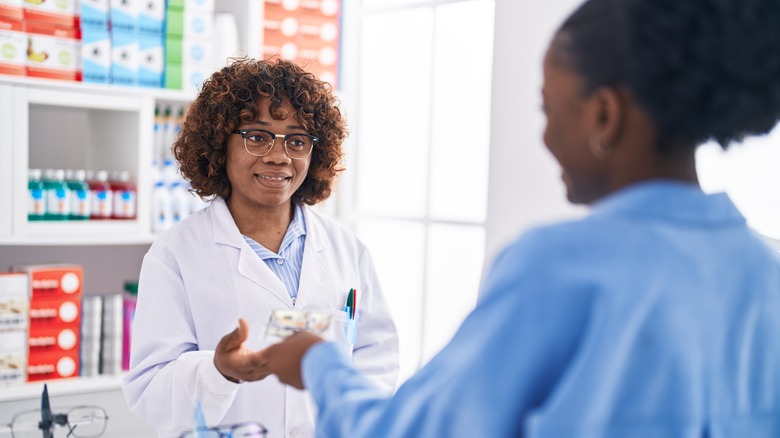 Krakenimages.com/Shutterstock
The federal government has been progressively moving toward reducing the cost of insulin for Americans for some time. At the start of 2023, the cap was applied to patients at least 65 years of age or those with certain disabilities or health conditions with Medicare health insurance (via NPR).
Now, the $35 cap has been put in place for those with private insurance who use participating pharmacies as Eli Lilly works toward cutting insulin costs specifically by brand over the course of the year. For example, the price of Humulin and its Humalog brand of insulin will drop from over $274 per vial to just over $66 toward the end of 2023, reports CNN. The cap will also be applied to Eli Lilly's non-branded version of Humalog, which will drop from its current $82.41 per vial to $25 per vial beginning in May. The company is also working to offer the same affordability to uninsured patients in need of insulin by offering discount cards for the same price through InsulinAffordability.com (via NPR).
While a step in the right direction, experts feel there is still more to be done in order to serve the 7 out of 10 diabetes patients who receive their insulin from alternate pharmaceutical companies (per CNN).