Tom Sizemore's Cause Of Death Explained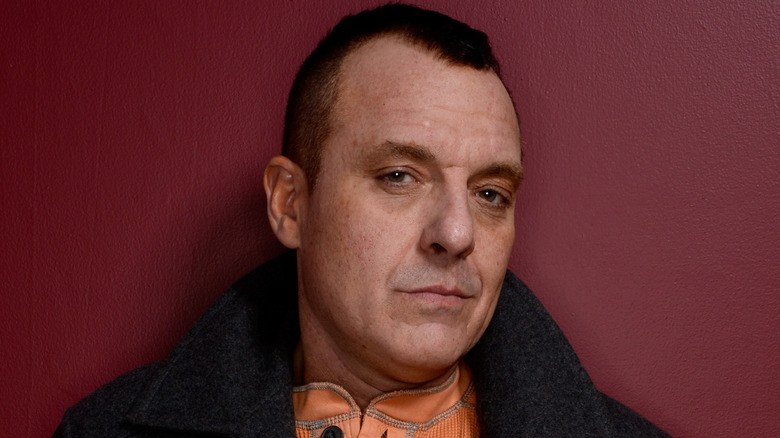 Larry Busacca/Getty Images
Actor Tom Sizemore, best known for his role in "Saving Private Ryan," died on March 3, TMZ reported. He was 61 years old. Sizemore had been in critical condition at the hospital since February 19, after suffering from a brain aneurysm in his home.
The actor, who hailed from Detroit, starred in films such as "Natural Born Killers," "Heat," "Pearl Harbor," and "Black Hawk Down." He also won a best actor Golden Globe for the TV movie "Witness Protection."Sizemore had been teaching acting classes every Saturday in Santa Monica, according to his Instagram account. He recently posted an old photo of his co-stars of "Heat," including Robert De Niro, Val Kilmer, Jon Voight, and Danny Trejo.
Sizemore has had several run-ins with the law throughout the years and was notably convicted of domestic violence in 2003. He has been open about his issues with addiction, explaining that he had previously been addicted to cocaine, heroin, and methamphetamine. In a 2021 interview with Fox News, Sizemore shared details about his sobriety journey and explained that he had been trying to get sober since 1991.
What is a brain aneurysm?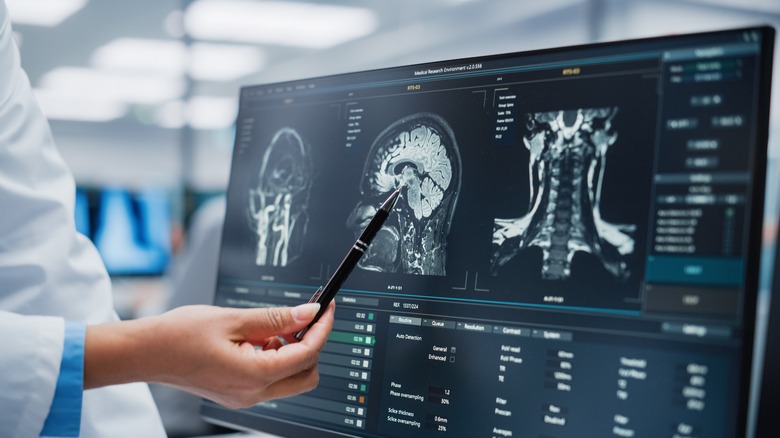 Gorodenkoff/Shutterstock
According to Cleveland Clinic, a brain aneurysm occurs when the pressure in a weak artery near your brain builds up, creating a bulge. As more pressure builds into this weaker part of the artery, the bulge gets bigger and the walls of the artery get thinner, much like a balloon filling up. Many aneurysms are small, and up to a third of people who have aneurysms will have more than one. People with brain aneurysms typically don't have symptoms unless the bulging artery presses on nerves or brain tissue.
An aneurysm can burst, leading to bleeding in the brain. This causes brain swelling, which can result in a sudden and intensely severe and painful headache, blurred vision, seizures, or nausea. If not immediately treated, a ruptured aneurysm can be fatal. It can also cause health problems such as a hemorrhagic stroke, permanent brain damage, seizures, or coma. About 50% of ruptured aneurysms result in death.
Brain aneurysms occur more commonly in women and people aged 30 to 60. Although as many as 6% of people in the United States are estimated to have an unruptured brain aneurysm, about 30,000 people each year suffer from a ruptured brain aneurysm.