Hospitals May Be Hit Hardest By The Worsening Albuterol Shortage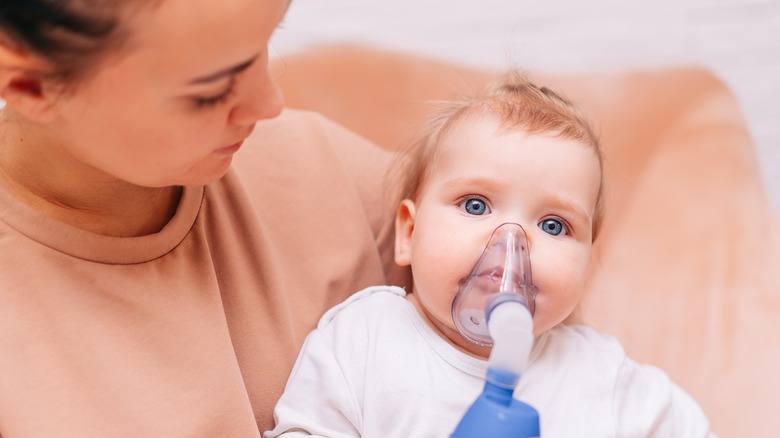 Viktoria Ostroushko/Shutterstock
Many hospitals across the country are either in short supply or out of stock of the liquid form of albuterol, which is commonly used to help people with breathing problems such as asthma. According to the American Society of Health-System Pharmacists, the 20-milliliter bottle made by Akorn Pharmaceuticals was discontinued. The small, unit-of-use vials made by Mylan, Nephron, and Sun Pharma are also in short supply. Akorn is the only company to make albuterol in liquid form for use in nebulizers, which turn the liquid into a mist.
Although the U.S. Food & Drug Administration (FDA) first announced the albuterol shortage in October 2022, Akorn won't be shipping out its product soon. Akorn closed three of its manufacturing plants in Illinois, New Jersey, and New York after filing for bankruptcy, according to The Washington Post. Akorn also incurred several FDA inspection violations at its Illinois and New Jersey plants in 2018. Its Illinois plant made the liquid albuterol for use in nebulizers.
How hospitals are responding to the albuterol shortage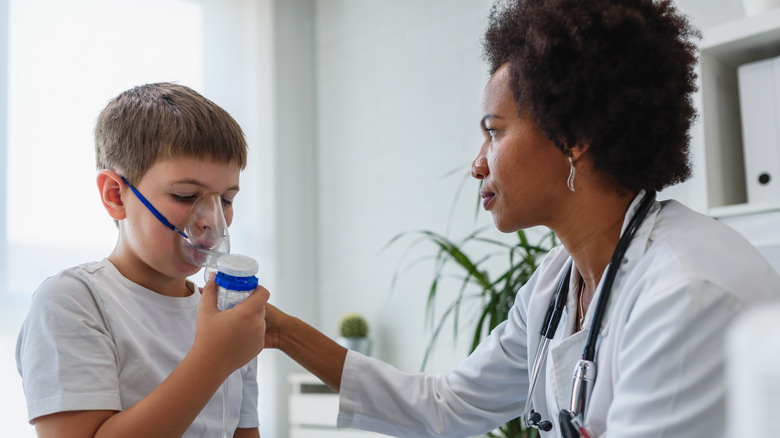 Lordn/Getty Images
Hospitals are telling CNN that they're looking for alternatives to albuterol, and some are switching to levalbuterol. Hospitals say that drug shortages are nothing new so they're planning ahead and conserving their inventory of albuterol. Because the smaller 3-milliliter packages are still available, hospital staff are emptying them into the nebulizers, which is time and labor intensive.
Hospitals already have liquid albuterol on backorder from Nephron Pharmaceuticals, which also makes the product. Nephron told the American Society of Health-System Pharmacists that it was experiencing manufacturing problems but hopes to fill its backorders by the end of this month. However, Nephron Pharmaceuticals has also suffered manufacturing violations by the FDA, according to The Washington Post. Children's Hospital Association is working with STAQ Pharma to also make the liquid form of albuterol.
According to The Washington Post, making generic drugs offer low profits for drug manufacturers, so only a few will tend to make a generic drug available. When one of the manufacturers goes out of business, it strains the supply chain.