FDA Recalls Two More Eye Drop Products After Emergency Recall In February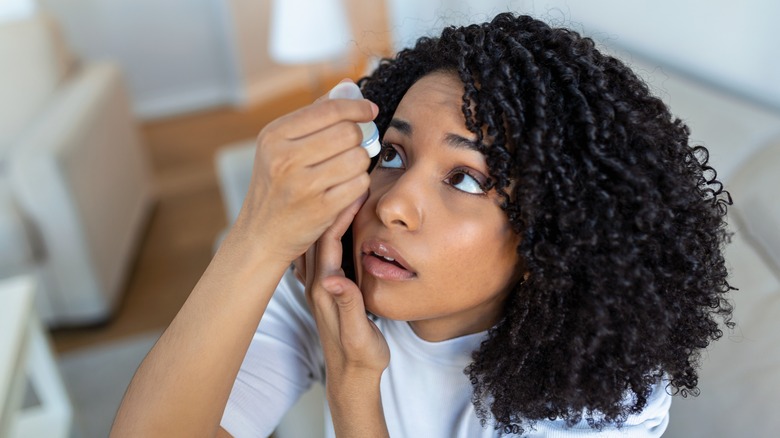 Photoroyalty/Shutterstock
Two more companies that manufacture eye drops have issued voluntary recalls for their products for the risk of possible eye infection or blindness. Pharmedica, which sells under the Purely Soothing brand of eye drops, is recalling two lots of its 15% MSM eye drops for possible "non-sterility" of the product. Although Pharmedica hasn't received complaints from customers about the product, the company is telling customers to stop using the product and return the drops where they were purchased.
Apotex is also recalling six lots of its Brimonidine Tartrate Ophthalmic Solution, 0.15% out of precaution for possible contamination because it was discovered that some of the caps of the bottles had cracks. The recalled eye drops are used to reduce eye pressure in patients with glaucoma and were distributed from April 2022 to February 2023. According to the report, people with the product should talk to their medical providers and call Inmar Rx Solutions to return the eye drops.
If you experience issues after you've used either product, you can file a report to the Food and Drug Administration's MedWatch Adverse Event Reporting site.
February's recall of eye drops was linked to drug-resistant bacteria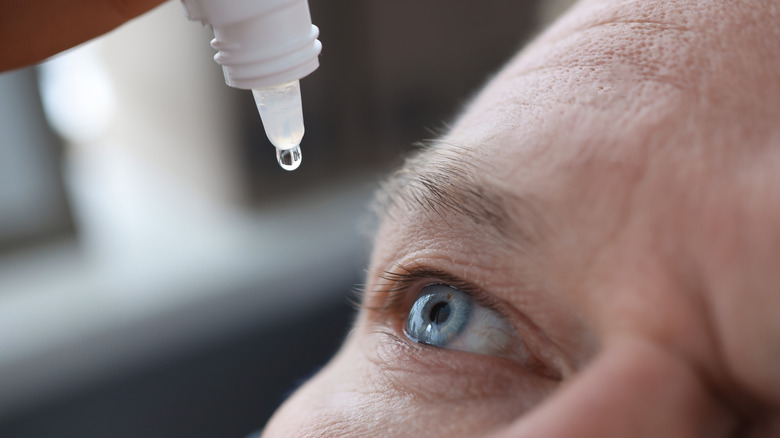 megaflopp/Shutterstock
The recall of eye drops from Apotex and Pharmedica follows a recall of eye drops from Global Pharma Healthcare for possible contamination. The Artificial Tears Lubricant Eye Drops product, which is distributed by EzriCare and Delsam Pharma, was linked to a cluster of bacterial infections in multiple states. The Pseudomonas aeruginosa bacteria are resistant to antibiotics.
The Centers for Disease Control and Prevention (CDC) issued a health alert in early February stating 55 people who had used the eye drops suffered a variety of ailments including respiratory infections, urinary tract infections, sepsis, and permanent blindness. One person died from an infection after using the drops. The FDA had put Global Pharma on an import alert after failing to comply with guidelines regarding its manufacturing practices, including microbial testing and tamper-evident controls. The alert blocks Global Pharma products from being imported into the United States.
According to the Associated Press, the recalls of the Pharmedica and Apotex eye drops are not likely to be related to the Global Pharma recall.