Walgreens Vs California: The Abortion Pill Battle Fully Explained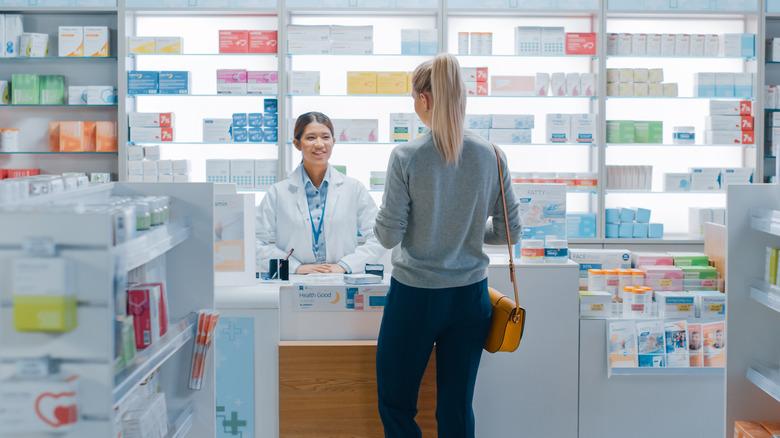 Gorodenkoff/Shutterstock
In 2019, the federal government approved use of the first generic version of the oral drug mifepristone to facilitate a medication abortion for pregnancies of less than ten weeks (via Planned Parenthood). The two-part process involves taking mifepristone, followed by the drug misoprostol within the subsequent 48 hours. In the first part of the process, mifepristone disrupts the pregnancy by blocking the body's progesterone hormone, causing the uterine lining to break down. Misoprostol then works by prompting the uterus to discharge its contents.
On March 8, the office of California Governor Gavin Newsom released a press statement announcing that the state would not be renewing its multi-million-dollar contract with pharmacy retail chain Walgreens, which had been set to re-up on May 1. The decision comes after Walgreens announced that they will not be administering mifepristone in 20 states after conservative attorneys general forewarned the drugstore of possible legal repercussions (via ABC News).
In response to the announcement, governor Newsom tweeted his disapproval, stating, "California won't be doing business with @walgreens — or any company that cowers to the extremists and puts women's lives at risk."
Will mifepristone still be available?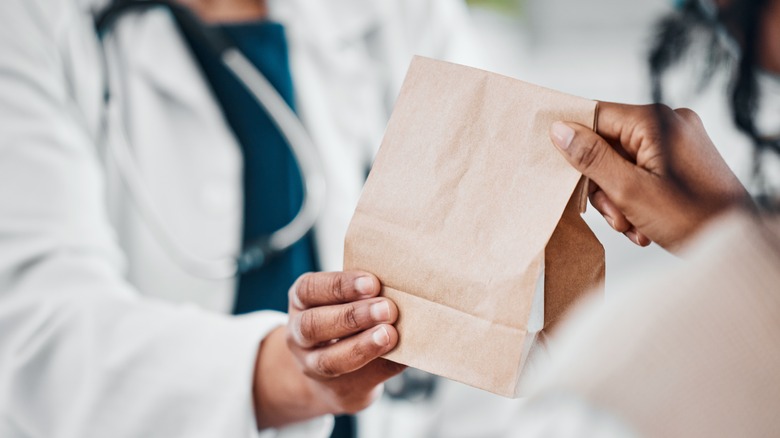 PeopleImages.com - Yuri A/Shutterstock
In a letter to the pharmaceutical chain, attorneys general from states including Alaska, Iowa, and Montana notified Walgreens that if they were to dispense mifepristone, the company would be in direct conflict with the 1873 Comstock Act, reports ABC News. The act prohibits sending a variety materials — including contraceptives, abortifacients, and even reading materials pertaining to them — through the mail. Some attorneys general argue that the act applies to product shipments as well as to consumer mailings (via Associated Press).
"California will not stand by as corporations cave to extremists and cut off critical access to reproductive care and freedom," Governor Newsom stated via the press release. "California is on track to be the fourth largest economy in the world and we will leverage our market power to defend the right to choose."
In light of the decision, the Associated Press reached out to other large drugstore retail chains for comment. Rite Aid stated that they will continue to evaluate their policies based on state and federal regulations. 
In response to the letter, Walgreens told ABC News that they reached out to each of the attorneys general who had signed the notice, verifying that the drug would not be sold in their states. On March 6, Walgreens issued a statement to the public stating that once they are certified by the FDA to do so, they will be dispensing mifepristone in states where it's legal.