Prescription Migraine Drug Packs Recalled Due To Poisoning Risk For Children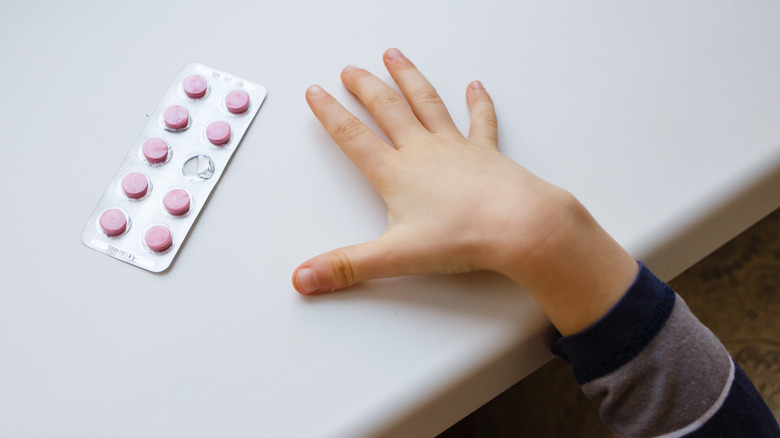 Ternavskaia Olga Alibec/Shutterstock
On March 16, a voluntary recall was issued on behalf of Pfizer and the U.S. Consumer Product Safety Commission (CPSC) pertaining to the company's Nurtec ODT product designed for the treatment of migraine headaches, reports NBC News.
As outlined in a public statement from Pfizer, the recall does not pertain to the safety of the drug itself. Rather, the decision comes after it was determined that the medication's blister card wrapping failed to meet the requirements for child-resistant packaging of oral prescription drugs by the Poison Prevention Packaging Act (via CPSC). As a result, there is an increased risk that a child might ingest the medication and be poisoned if they are able to access the drug pack.
In their public statement, Pfizer emphasized there was no need for consumers to discard the medication. Instead, the company advised caregivers to keep the medication in a safe place where children are unable to access it. In response to the recall, Pfizer is promptly devising new child-resistant packaging for the drug.
How to store Nurtec ODT medication safely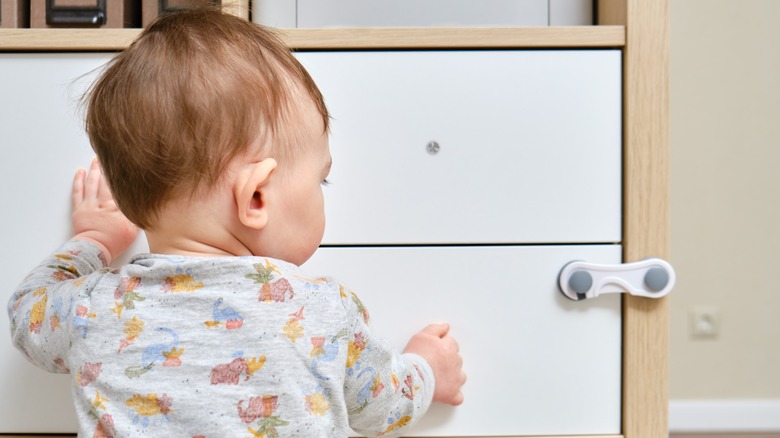 Zhuravlev Andrey/Shutterstock
While Pfizer is in the process of developing new packaging that meets the mandatory child-resistant requirements, pharmacies will now be dispensing Nurtec ODT blister packages to patients in child-resistant vials, as per the company's public statement. Additionally, those who received the recalled medication can contact Pfizer to request a child-resistant pouch for medication storage free of charge.
If you suspect a child may have consumed a dangerous amount of medication, it's important to respond quickly. Nausea, vomiting, abdominal pain, diarrhea, convulsions, loss of coordination, rapid heartbeat, and extreme fatigue are some of the signs of medication overdoses in children, according to experts at HealthGrades. However, it's important to note that symptoms can vary depending on a child's age, weight, and the amount or type of medication ingested. In the event that you notice any potential warning signs of a medication overdose in a child, be sure to contact 911. You can also reach out to the Poison Control Center at 800-222-1222.