Health Officials Reportedly Weigh Advising At-Risk Americans To Get Another Bivalent COVID Booster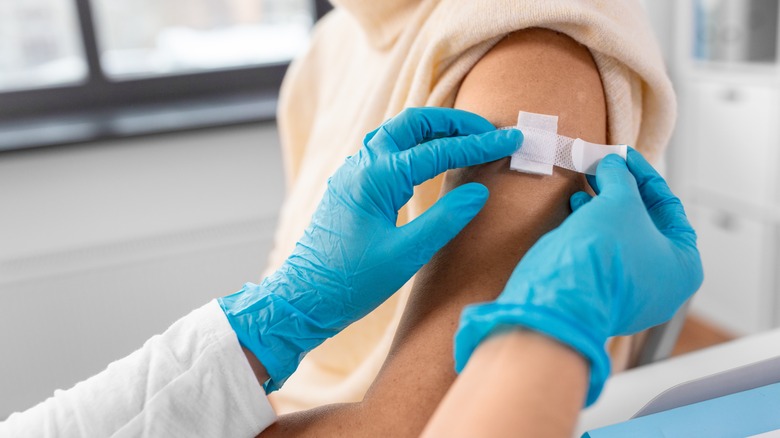 Syda Productions/Shutterstock
While the federal government has alluded to the possibility of COVID-19 booster shots being offered on a yearly basis during cold and flu season, some individuals are wondering whether or not additional bivalent shots may be available sooner (via CNN).
As of mid-March, just over 16% of people across the U.S. have received a bivalent booster, reports Reuters — a percentage that the administration is still hard at work to increase. The shot is currently recommended for those at least 5 years of age two or more months following a prior dose or after three months have passed following infection.
While vaccination numbers may be lower than government officials might have initially hoped for, some already-boosted individuals have expressed interest in receiving a second bivalent shot due to gradually-waning immunity. Such individuals include seniors, those with compromised immunity, and other high-risk groups. In response, an anonymous source told CNN that the administration is currently weighing whether or not to make a second bivalent booster shot available to these populations. If so, the decision would extend to immunocompromised individuals and those 65 and older. No conclusion has been reached at this time.
Experts appear split as to whether or not a second bivalent booster will be beneficial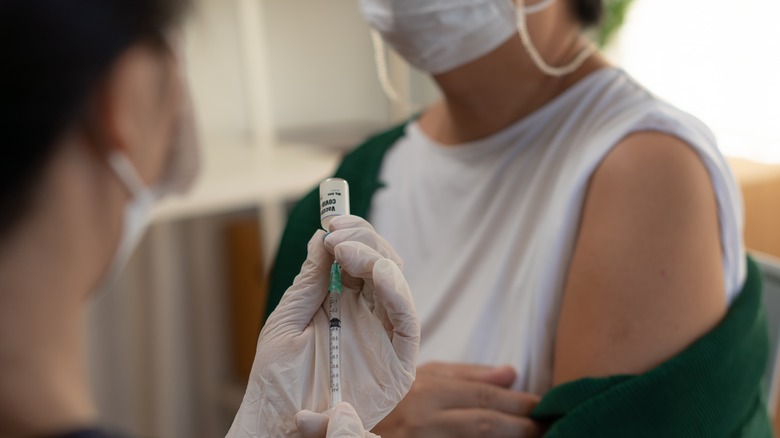 godshutter/Shutterstock
If a second booster shot were to be approved, the U.S. would be following in the footsteps of both the U.K. and Canada, where a second booster is currently an option for those who are eligible, such as individuals residing in nursing homes or those with suppressed immunity (per CNN).
Conversely, some experts believe that a second bivalent booster shot would do little to support the health of these high-risk groups. "I just don't know if additional boosters are going to make a difference, because we know for a lot of those people, their immune responses are not going to be great," Dr. Yvonne Maldonado, a professor of Global health and infectious disease at Stanford University, told CNN.
All in all, the deciding factor will likely come down to the data to help inform officials as to whether or not a second booster would be in the best interest of the public. An FDA representative told U.S. News & World Report that the ultimate goal is to work towards further simplifying the vaccine schedule sooner rather than later to help mitigate severe infection complications as we continue to endure COVID now and in the future.