New Cancer Vaccine Shows Promise In Preventing Melanoma Recurrence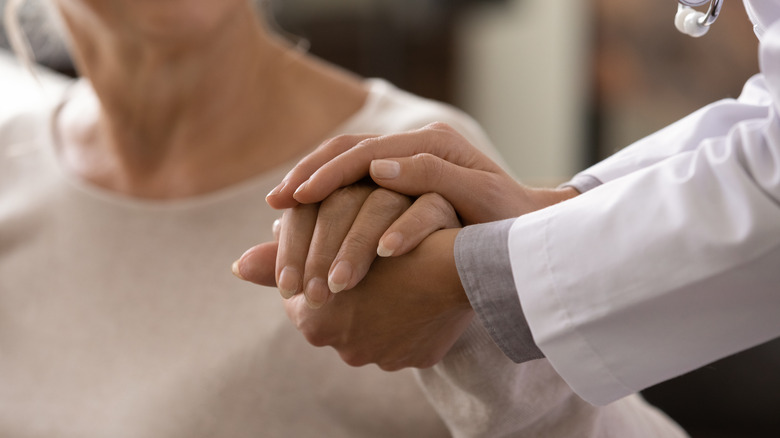 Fizkes/Getty Images
The COVID-19 pandemic made us more aware of mRNA technology in creating vaccines. Yet mRNA vaccines could also help us in the fight against cancer, according to a recent presentation at the American Association for Cancer Research annual meeting. The pharmaceutical company Moderna developed a personalized mRNA vaccine and worked with Merck's immunotherapy drug Keytruda (pembrolizumab) to create a two-drug combo to beat the recurrence of melanoma, according to a Moderna press release.
According to NYU Langone Health, whose researchers were involved in the trials, the phase 2 clinical trial recruited 157 melanoma patients who had their tumors removed. Fifty patients were treated with Keytruda only, and 107 got Keytruda plus an mRNA vaccine. After two years, 40% of the Keytruda-only group had a recurrence of melanoma while only 22.4% of the combo group had recurrences. This mRNA-Keytruda combination has the potential to reduce melanoma recurrence by 44%.
The U.S. Food & Drug Administration already approved the mRNA vaccine/Keytruda combo in February for a Breakthrough Therapy designation to help expedite the review process of the key research trials. A phase 3 trial will start this summer, but it could be two more years before data is available for the FDA and three years before it's available for the public, according to NBC News.
How mRNA vaccines can help fight cancer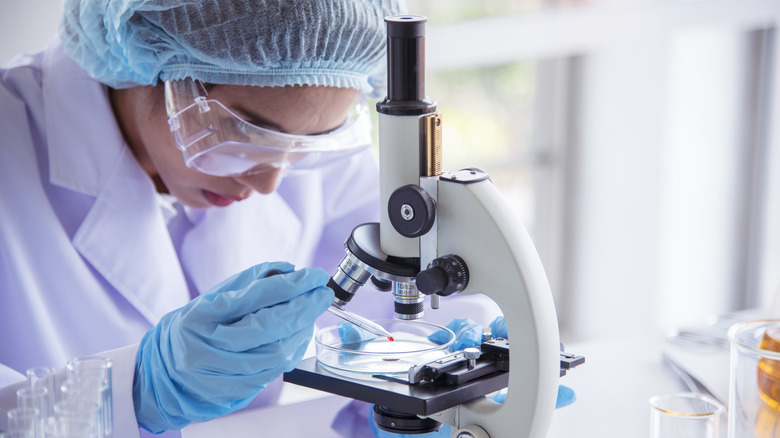 Howtogoto/Getty Images
According to NBC News, cancer can be tough to beat because it can trick the immune system into believing it's no longer a threat once tumors are removed. Cancer can also mutate, which means the immune system doesn't see it as a threat. Even if a tumor is removed, some parts of it can remain and migrate to other parts of the body.
Personalized mRNA cancer vaccines are created by taking tumor cells that have been removed from the body, according to Moderna. This allows the immune system to create a tailored response according to the cancer's mutation signature. Combined with Keytruda, which helps the body detect and fight cancer cells, the immune system can fight the cancer itself and up to 34 types of mutations.
Although melanoma can begin on the skin, it can easily spread to other organs if left untreated, according to the Melanoma Research Foundation. More than 187,000 people in the United States could be diagnosed with melanoma this year, and in more than half of those cases the melanoma will be invasive. Moderna says it hopes to conduct more studies on melanoma and other types of cancer.