What To Know About Toby Keith's Cancer Recovery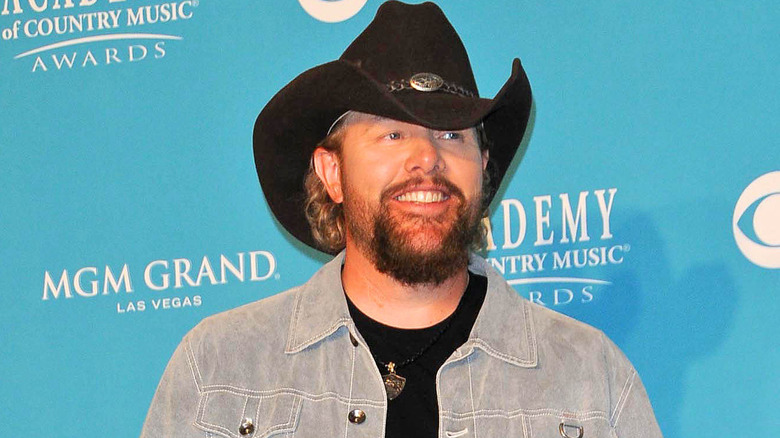 s_bukley/Shutterstock
In the fall of 2021, country music singer Toby Keith was diagnosed with stomach cancer, which he announced on his Instagram page later in 2022 (via Country Music Television). He canceled his shows for the rest of the year, opting to focus on his health and spend time with loved ones. But Keith recovered and decided to return to the stage in November 2022, surprising fans at Jeff Ruby's Steakhouse in Lexington, Kentucky.
After Keith's diagnosis, he shared on Instagram that he spent months undergoing chemotherapy, surgery, and radiation. He reported that things were going well six months into his treatment, but that he needed to take time to recover, breathe, and relax. He told fans that he looked forward to spending time with family but also couldn't wait to see his fans again soon.
Stomach cancer often happens in the part of the stomach where it connects to the tube that carries food in, called the gastroesophageal junction (via the Mayo Clinic). Also known as gastric cancer, stomach cancer symptoms can include stomach pain, feeling bloated or overly full after eating small amounts, difficulty swallowing, heartburn, fatigue, unintended weight loss, and indigestion. Symptoms often aren't present in the early stages, meaning that you might not notice any changes until the cancer is advanced.
Keith's cancer recovery, latest performance, and what's next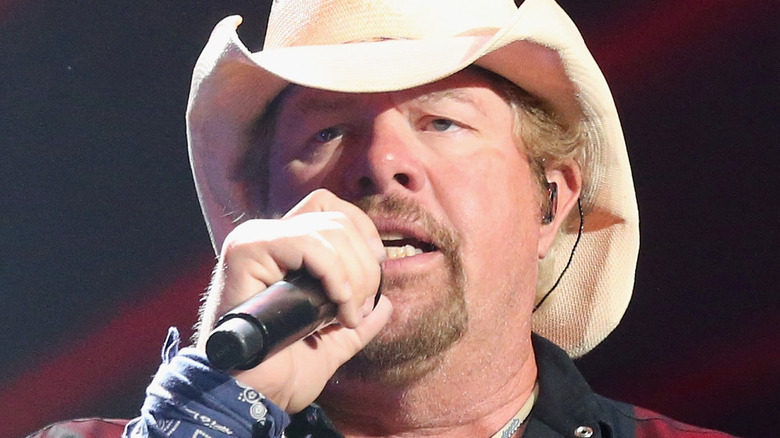 Gary Miller/Getty Images
The music star, famous for hits like "I Love This Bar" and "Should've Been a Cowboy," was in good spirits at his impromptu show in November 2022. He later shared in an interview with Country Music Television's Cody Alan that he was just visiting the steakhouse after attending the 2022 Breeder's World Cup Championship at Keeneland Race Course (via Instagram). But restaurant owner Jeff Ruby, a friend of Keith's, encouraged him to jump up on stage, where he performed for a full hour. Keith shared that it was good to hear how well his vocals worked after time away from the stage.
He also told Alan that he would "get back into fighting shape" soon, but first needed time to heal and rest, explaining that his diagnosis and treatment was "debilitating." He was optimistic that he'd get back to touring in the future, though hasn't announced any plans yet.
Not long after his November performance, Keith posted a photo of himself with a pediatric cancer patient, promoting Giving Tuesday for the Toby Keith Foundation, according to Cancer Health. Keith established the foundation back in 2006, long before his own cancer diagnosis, to help children and families battling cancer.