Study Shows The Impact Of Walnut Consumption On Teens' Attention And Reasoning Skills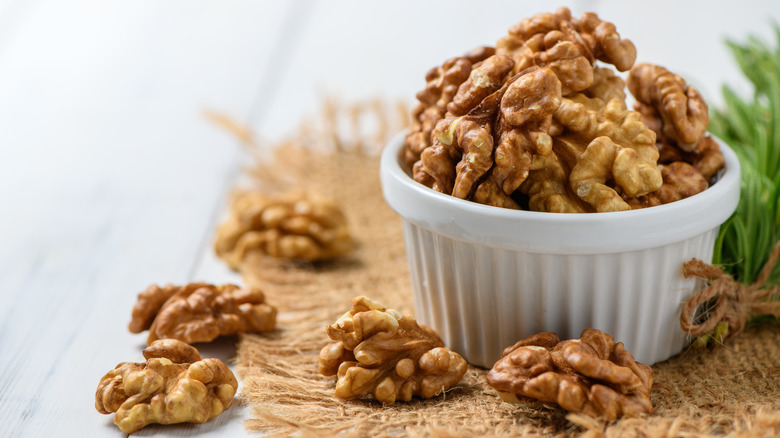 kwanchai.c/Shutterstock
When it comes to health benefits, walnuts are a triple threat. Past research has shown that these seeds may have the potential to benefit our physical, cognitive, and mental health. A 2020 scientific review published in the medical journal Nutrients highlights how walnut consumption may lower one's likelihood for stroke, depression, type 2 diabetes, heart disease, Alzheimer's disease, and more.
Now, a new study published in The Lancet suggests that walnuts may also have some unique benefits to offer specific to adolescents. Between April 1, 2016 and June 30, 2017, researchers assessed more than 770 teenagers between the ages of 11 and 16 across 12 high schools in Spain. Researchers instructed 386 students to eat 30 grams of raw California walnut kernels each day for six months. During the same time period, 385 students were not given any specific dietary guidelines to follow. All individuals were encouraged to maintain a healthy diet for the duration of the study, including the families who were to oversee participant adherence to the study guidelines.
The cognitive benefits of omega-3 polyunsaturated fatty acids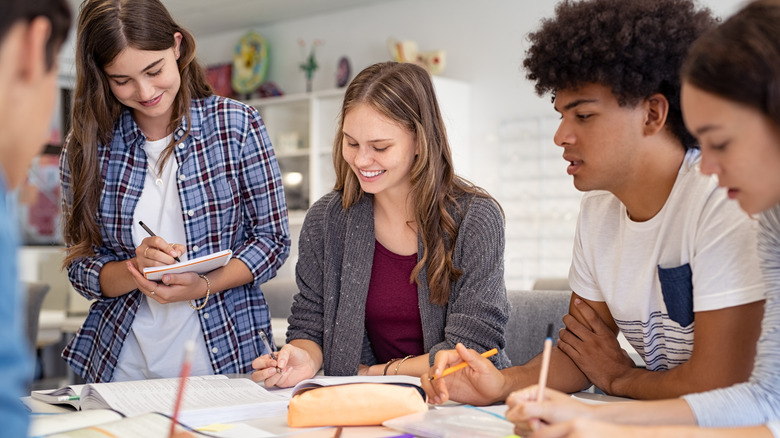 Ground Picture/Shutterstock
The study findings ultimately revealed that the teens who consumed walnuts on a daily basis for six months exhibited increases in sustained attention, fluid intelligence, and decreases in symptoms of attention deficit hyperactivity disorder (ADHD) in comparison to adolescents who were not in the walnut-eating group. No improvements in neuropsychological function (including working memory) were observed.
In light of these findings, senior author of the study Dr. Jordi Julvez told WebMD that by eating a handful of walnuts a few times weekly over the course of their lifetime, teens may improve their brain health and overall cognitive function. As addressed in the research, the link between cognitive improvement and walnuts may lie in the seed's omega-3 alpha-linolenic acid (ALA) content. In a 2022 scientific review published in Cureus about how omega-3 polyunsaturated fatty acids affect the brain, researchers outlined how these healthy fats (often taken by consumers in the form of fish oil) have been shown to boost memory, learning, cognitive health, brain blood flow, and protect against neurodegeneration.