What Is Mental Health Awareness Month?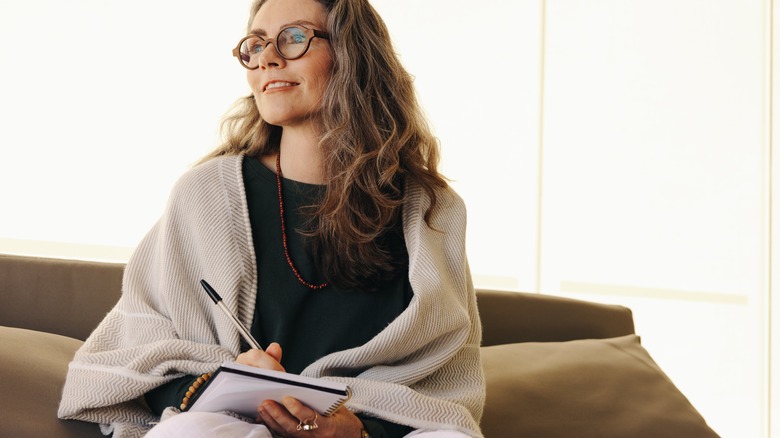 Jacob Lund/Shutterstock
Just one-third of the 450 million people worldwide living with a mental illness seek treatment, according to the Anxiety & Depression Association of America (ADAA). That's why the month of May is dedicated to breaking the mental health stigma by sharing stories about how others are facing their mental health challenges.
President Joe Biden issued a proclamation about Mental Health Awareness Month in hopes to transform the way we care for our own mental health, as well as that of the people in our communities. "Mental health is health; it affects everyone, regardless of race, gender, politics, or income," Biden said. "Promoting it is one of the big things that we can all agree to do together as Americans to make our country stronger."
Biden stressed the need to train more mental health providers to serve communities in need. He also hopes to expand the accessibility of mental health care, particularly for pregnant and postpartum parents, people living with substance use disorders, and service members and veterans. He echoed ADAA's hope of ending the stigma of mental health by showing compassion and support for people in need of help.
If you or someone you know needs help with mental health, please contact the Crisis Text Line by texting HOME to 741741, call the National Alliance on Mental Illness helpline at 1-800-950-NAMI (6264), or visit the National Institute of Mental Health website.
How you can help raise awareness for mental health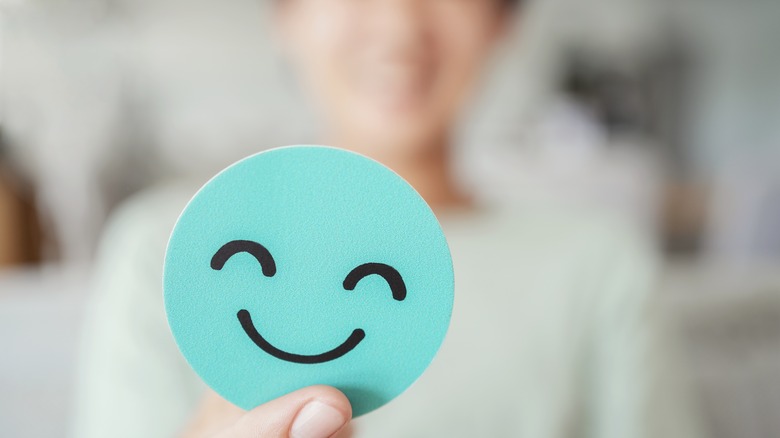 SewCreamStudio/Shutterstock
The National Alliance on Mental Health (NAMI) is launching its #MoreThanEnough campaign for Mental Health Awareness Month. The campaign emphasizes that even if the only thing you did today was wake up, that's more than enough because every life has value. NAMI encourages people living with a mental health condition to share on social media why you believe you're more than enough. The website also has sample posts and graphics in case you need some inspiration.
You can also share your mental health story on ADAA's website or use the #BreakTheStigma hashtag on social media. You can write a 500- to 750-word story or a two- to three-minute video about how anxiety or depression has affected your life and what strategies you use to manage your mental health.
Mental Health America has several toolkits that individuals, organizations, and businesses can use to mark Mental Health Awareness Month. It gives ideas such as creating a personal fundraiser or encouraging local businesses to put up posters about mental health awareness. The toolkit also gives resources about how to contact your elected representatives so that they'll prioritize mental health initiatives.