Study Shows Marijuana Use During Pregnancy Can Do Damage Even In The First Trimester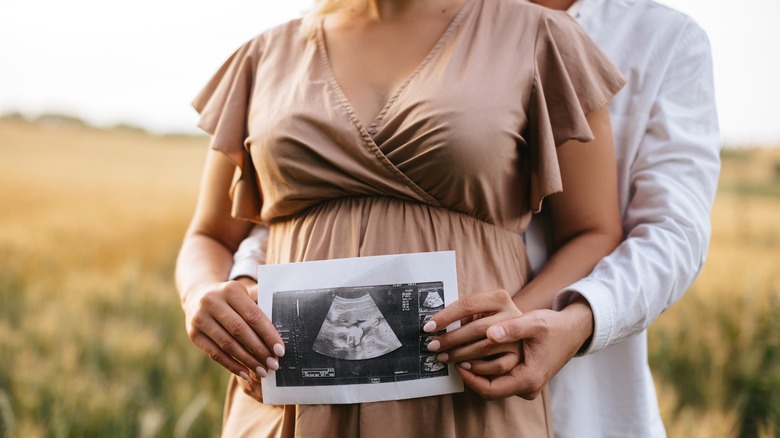 VikaNorm/Shutterstock
As more states approve the use of marijuana, it's important that we understand the potential health implications of the drug. For instance, those who are pregnant or hoping to become so should be aware that using marijuana while pregnant could result in a premature birth or brain development problems for your child, according to March of Dimes. That's because tetrahydrocannabinol (THC) and other harmful substances can reach your baby through the placenta. A new study in Frontiers in Pediatrics found that consuming marijuana even during the first trimester of your pregnancy could affect the growth of your child.
The study compared 109 users of marijuana who were pregnant with 171 non-users. After controlling for other factors, the users of marijuana had babies with significantly lower weights than non-users. Their babies also had smaller head circumferences. The researchers also found differences in the babies' weight and head circumference in the women who only used marijuana for the first trimester of their pregnancy.
"We show that even when marijuana use occurred only in the first trimester of pregnancy, birth weight was significantly reduced, by more than 150g on average," Dr. Beth Bailey, Central Michigan University professor and senior author of the study, said in a news release. "If that use continued into the second trimester, newborn head circumference was significantly decreased as well."
Using marijuana isn't advised if you want to conceive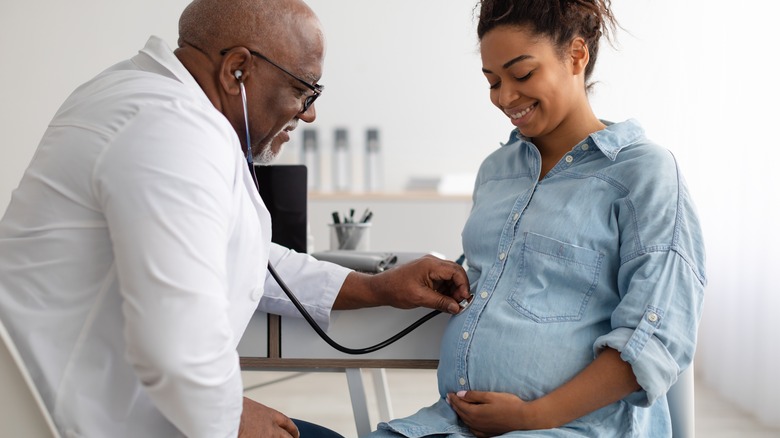 Prostock-studio/Shutterstock
The first author of the study, Dr. Phoebe Dodge, said in the news release that the size of a newborn can predict a child's health and development later on. Because the study found marijuana use early in a pregnancy can affect a newborn's size, she cautions about women who use marijuana and might not know they are pregnant. "The best recommendation is that women should be advised to quit marijuana use prior to becoming pregnant," she said.
Marijuana can affect your menstrual cycle and the hormones you need to get pregnant, which can make it more difficult to conceive, according to March of Dimes. Even if you resume using marijuana after your child is born, the THC and other chemicals can reach your baby through your breast milk.
According to UT Southwestern Medical Center, some women may turn to marijuana during pregnancy to deal with symptoms such as morning sickness, pregnancy-related pain, and stress. If you use marijuana and plan to become pregnant, see your doctor to find healthier alternatives for you and your baby.