What Is Alzheimer's And Brain Awareness Month?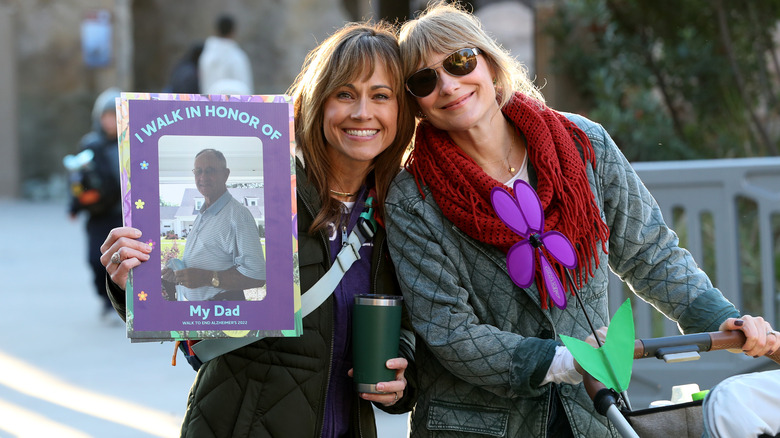 Maury Phillips/Getty Images
The Alzheimer's Association has designated June to be Alzheimer's and Brain Awareness Month for people to share their stories about living with brain diseases such as Alzheimer's. Friends and families of the more than 55 million people worldwide living with Alzheimer's and other types of dementia are encouraged to wear purple, which is the official color of the Alzheimer's movement. Celebrities such as actor Yvette Nicole Brown, gymnast Laurie Hernandez, and Olympic gold medalist Jeff Henderson are wearing purple to honor their parents or grandparents who have Alzheimer's. You can share your story on social media by using the #ENDALZ hashtag and following the Alzheimer's Association at @alzassociation.
Alzheimer's is a type of dementia that slowly leads to the loss of brain tissue. Researchers still don't understand what causes Alzheimer's, but they believe that clusters of protein fragments (plaques) and twisted protein strands (tangles) disrupt healthy brain functioning and lead to the death of brain cells. At first, Alzheimer's disrupts learning, memory, thinking, and planning. Eventually, the disease affects body awareness and the ability to speak and understand speech.
How you can get involved with Alzheimer's and Brain Awareness Month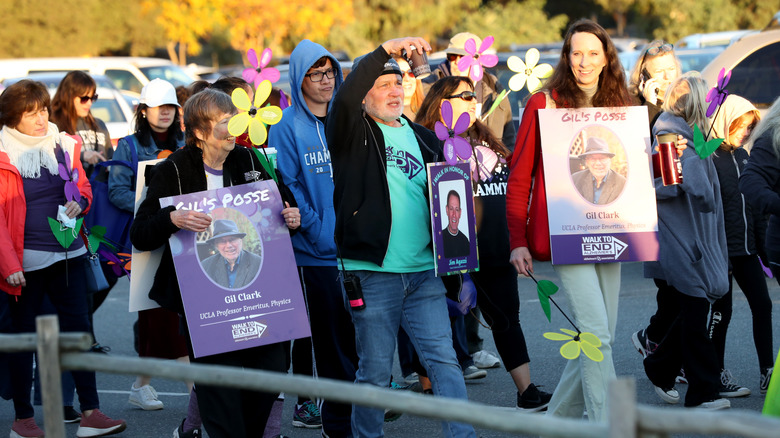 Maury Phillips/Getty Images
Runners and walkers can participate in the 50-mile challenge throughout the month of June. If you raise $5, you can claim an ALZ bib. There's a private Facebook group that has a link that will use your Facebook profile to create a fundraising page for the challenge.
During the summer solstice on June 21, the Alzheimer's Association is encouraging people to participate in "The Longest Day" to help raise funds for Alzheimer's research. You can create fundraisers such as baking demonstrations, art workshops, online workouts, or karaoke parties with the Alzheimer's Association, and the organization will set up a fundraising webpage for you.
Another way to participate in Alzheimer's and Brain Awareness Month is to take care of your brain. Staying physically active, quitting smoking, and eating a healthy diet can help keep your brain healthy, according to AARP. To keep your brain active, find activities to challenge your mind such as assembling furniture, playing card games, taking a college course, or working on a jigsaw puzzle. A healthy brain thrives in social environments, so join a community organization or volunteer at a nonprofit.