Why Women Are Skipping Prescribed Medications More Than Men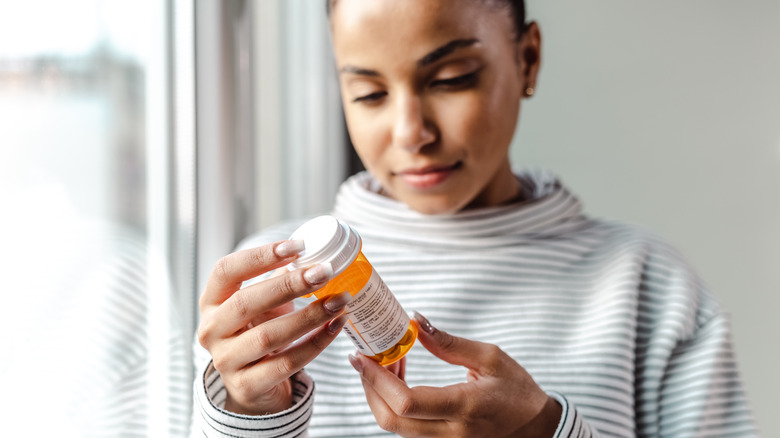 Milko/Getty Images
Results from the U.S. Centers for Disease Control and Prevention's latest National Health Interview Survey reveal that individuals across the U.S. continue to face cost-related barriers in accessing their prescription medications. Findings showed that many of the country's most vulnerable populations are being greatly affected, including women.
The survey results, released on June 9, outlined data from 2021. More than 8% of people between the ages of 18 and 64 who had been utilizing prescription medications within the last year had not taken their medication as prescribed in order to save money. These numbers were higher amongst women compared to men. While 7% of men had not taken their medications as prescribed, this number jumped to over 9% for women.
Uninsured adults, people with disabilities, and individuals in poor health were also among those more likely to skip doses of their medication. They were also more likely to take lesser amounts than prescribed or delay filling a prescription as a result of financial concerns. The same was true for non-Hispanic Black adults, as well as those who identified as non-Hispanic adults of another race or multiple races when compared to non-Hispanic white adults or non-Hispanic Asian adults. In comparison to white adults, Hispanic individuals were also less likely to take medications as prescribed because of price.
Prescription medications often cost more for women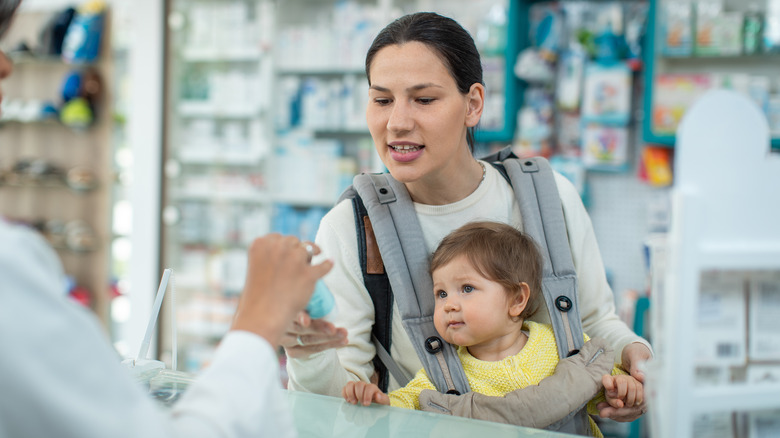 Jecapix/Getty Images
These survey findings lend further evidence to previous research that has long demonstrated existing gender disparities in healthcare access. The Center for American Progress (CAP) cites a number of economic and societal factors contributing to these disparities, specifically in regard to medication affordability. Among them includes the existing pay gap between men and women, more notably for women of color. The growing cost of medications specific to women only exacerbates these barriers, as was demonstrated between 2005 and 2017 when the cost of the breast cancer treatment medication Herceptin rose by 78%.
However, income and medication costs aren't the only contributing factors — women also tend to bear the brunt of their kid's medication costs. CDC research shows that between 2015 and 2016, 18% of children ages 11 or younger, as well as 27% of teens ages 12 through 19, had taken prescription medication within the last 30 days. "Women today still shoulder more of the burden of child care and household management," Robin Feldman, a pharmaceutical and intellectual property law expert at the University of California College of the Law, San Francisco, told NBC News in regard to the survey findings. "They may make their own health a lower priority, in the face of financial or time pressures." 
All things considered, these factors increase the likelihood that women may delay their own medication needs or forgo them altogether due to the specific financial challenges put upon them.