Trial Shows A Simple Pill Can Cut The Risk Of Lung Cancer Deaths By Half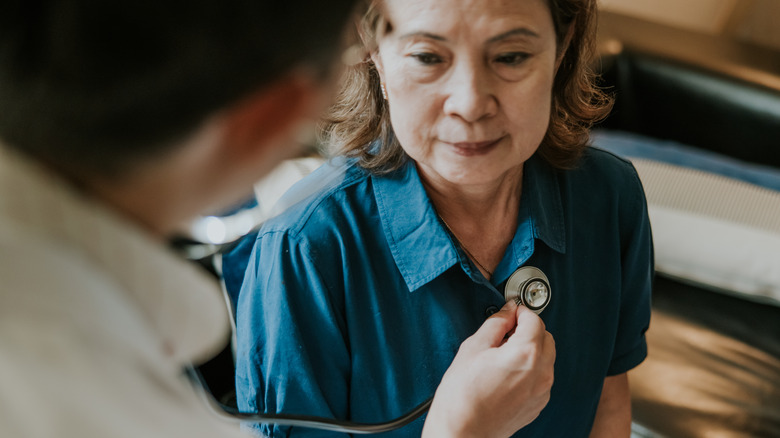 Erdark/Getty Images
Across the globe, lung cancer is the second most common form of cancer, with more than 2 million new cases reported in 2020, according to World Cancer Research Fund International. For Americans, lung cancer ranks as the third most common type of cancer next to skin cancer and breast and prostate cancer, yet it is responsible for the greatest number of deaths, reports the U.S. Centers for Disease Control and Prevention (CDC).
Data from 2017 through 2019 reveals that over 6% of men and women will be affected by lung and bronchus cancer throughout their lives (via National Cancer Institute). Five-year relative survival rates for these patients stand at 25.4%, based on data from 2013 to 2019. However, clinical trial research recently published in the Journal of Clinical Oncology and The New England Journal of Medicine showed promising results for a drug that appears to decrease the number of lung cancer patient deaths. More specifically, those who had been surgically treated for early-stage lung cancers involving a mutation in the EGFR receptor, which has been associated with the rapid growth of cancer cells (per NBC News).
The drug may expand patient lifespan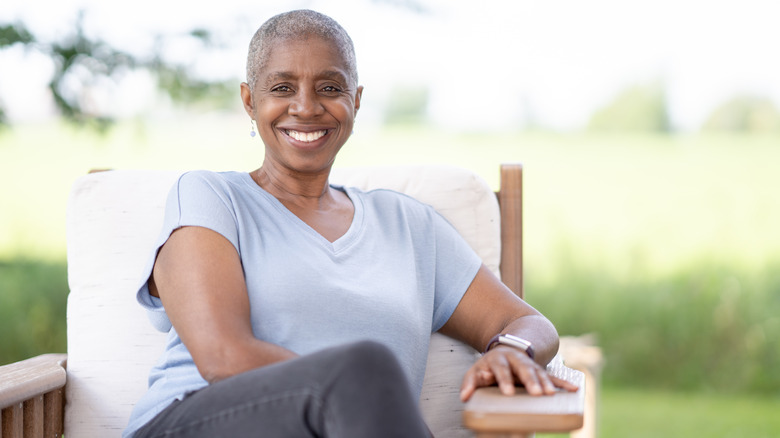 Fatcamera/Getty Images
The study involved more than 680 participants from around the world with stages one through three of non-small cell lung cancer (via NBC News). Every day over the course of three years, approximately 50% of patients received the brand name oral drug Tagrisso made by drug manufacturer AstraZeneca. Those who did not receive the intervention were given a placebo.
Five years following the patient's initial diagnosis, survival rates for the intervention group stood at 88%. The survival rate for those who had not received the drug was 78%. Overall, the risk of lung cancer death dropped by 51% as a result of the medication. While Tagrisso has already proven effective in reducing rates of tumor recurrence and the spread of cancer cells, the study findings prove significant in regards to prolonging patient lifespan.
The study specifically looked at lung cancer patients with the EGFR mutation, which accounts for as many as 15% of lung cancer cases. Clinical trial principal investigator Dr. Roy Herbst feels these findings may help increase patient prescription numbers and potentially push health insurance agencies to expand coverage for Tagrisso.