What Costco's Travel Immunization Service Offers You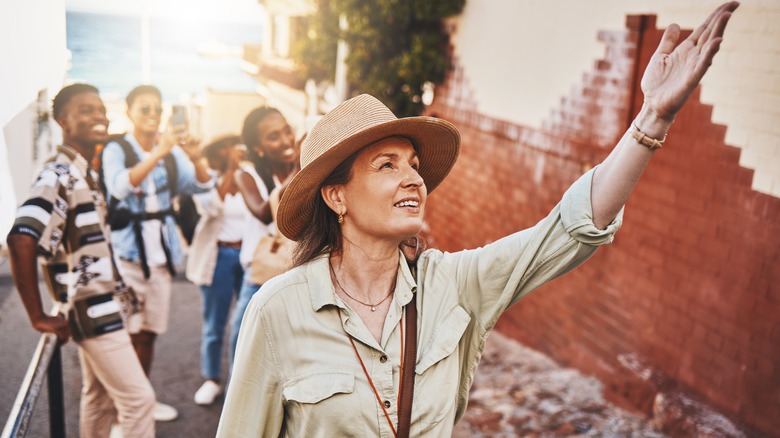 PeopleImages.com - Yuri A/Shutterstock
So you've finally booked your bucket-list trip — an all-inclusive safari in Kenya. You imagine the lush flora and distinctive fauna against the vibrant landscapes. You've borrowed your friend's professional camera lens so you can capture many epic images. You know you're going to need plenty of sunscreen and bug spray, and you've stocked up on linen clothing to keep you cool.
But what about your health needs? Some countries won't allow you to bring in prescription drugs like Ambien or Adderall, while others have banned Benadryl or Sudafed (via Reader's Digest). According to Africa Centres for Disease Control and Prevention, some countries like Kenya require a yellow fever vaccination. If you're traveling abroad, it might seem overwhelming to try to figure out what you'll need to keep you healthy on your trip. To identify which shots or medications are recommended for your destination, you can turn to SafeGard's Full Service Travel Medicine Consultation Program through Costco. This program connects you with a travel medicine physician, who will review your medical history and travel plans and email you a personalized travel report.
How to get your recommended shots and medications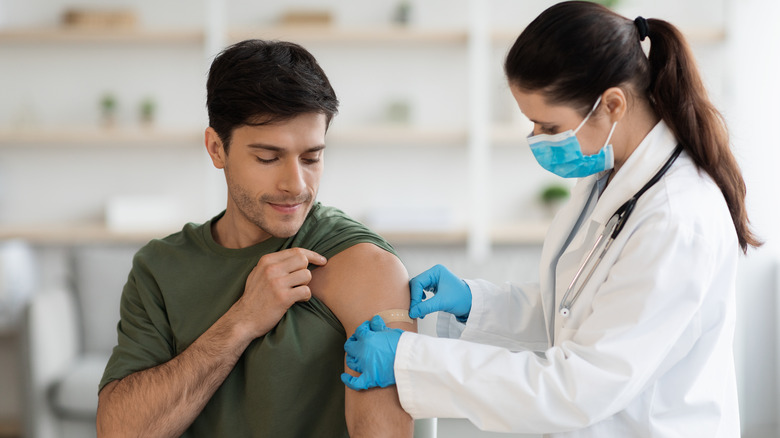 Prostock-studio/Getty Images
When you receive your travel report, SafeGard will also email your pharmacy about your recommended shots and medications. You can then schedule an appointment with your pharmacy to get whatever shots or prescriptions you'll need. Although the consultation costs $39.99 with a Costco membership, the immunizations and medications are extra. You should check with your insurance to see which ones are covered. However, Costco's Member Prescription Program offers discounted pricing for many prescriptions.
The travel immunization program through Costco is only available in Arizona, California, Colorado, Florida, Hawaii, Idaho, Illinois, Maryland, Nevada, Oregon, Texas, Virginia, Washington, and Wisconsin. Some states restrict the program to people over 18. The program will only dispense medications and shots at Costco pharmacy, which means you can't use another pharmacy if you purchase this program through Costco. A primary care physician's approval of oral medications is required for some states, but a Costco pharmacy can call your provider for this approval.
Other considerations for Costco's travel immunization program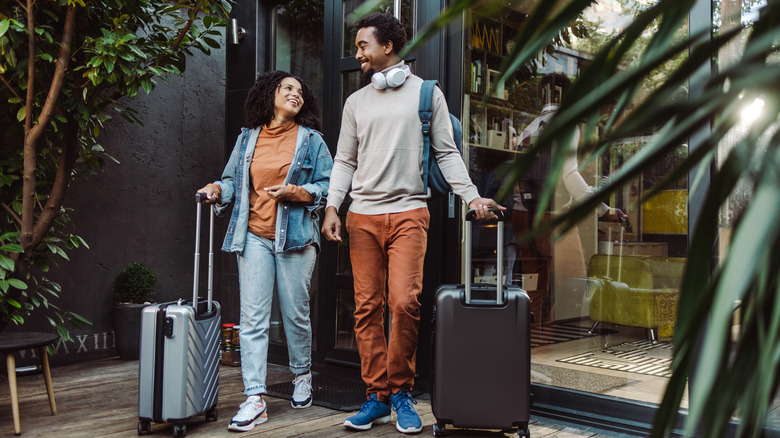 Blackcat/Getty Images
If you prefer to get your vaccinations and medications through another pharmacy provider like Safeway or Albertsons, the cost of the program is $55. SafeGard says this online travel immunization program saves you a trip to your primary care provider. However, some primary care providers might require you to schedule an appointment before approving prescriptions.
Some Costco members who've taken part in the travel immunization program have said it was a quick and efficient way to get the right vaccinations for your destination. One user said that the Costco program was a good deal compared to other travel consultations that can cost $125. One user from Oregon was disappointed in the program because her state's laws required her to see her doctor to approve her pill-based vaccinations.
The U.S. Centers for Disease Control and Prevention (CDC) provides travel health notices, required vaccinations and medicines, and travel recommendations unique to many international travel destinations. It will additionally give you a packing list to help keep you healthy while you travel overseas. You can also stay up-to-date on any global health risks that can affect your travel. The CDC provides this information for free.