The One Thing You Should Do Before Scheduling An Eye Appointment At Costco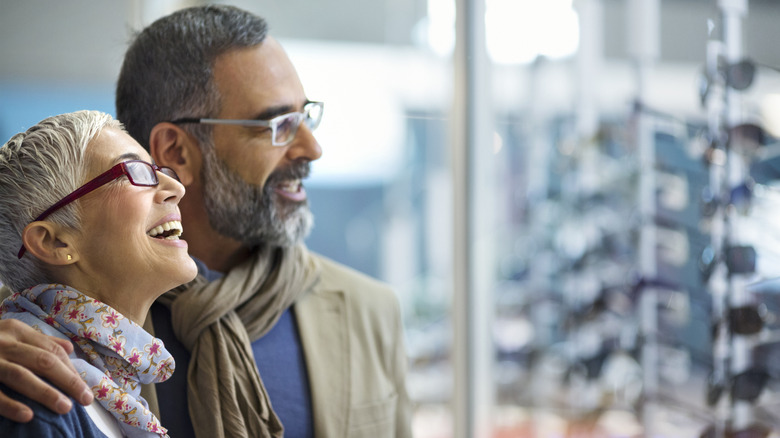 Gilaxia/Getty Images
Costco offers its shoppers a lot more than the opportunity to buy groceries and household items in bulk. In fact, they provide healthcare services to their customers too. Not only can you pick up your family's prescriptions (pets included!), but you can also get vaccinated, or even schedule a visit with a trained optician.
So what exactly is the role of an optician? While they're not the same as a medical eye doctor, they are eye care professionals who can assist you in finding the right pair of eyeglasses or contacts to suit your needs (via Cleveland Clinic). Often, opticians work closely with ophthalmologists and optometrists, as patients will first require a prescription for any vision correction devices.
While opticians will have knowledge of any eye conditions you may have in order to provide you with the best possible product, they themselves do not prescribe medications, diagnose, or treat any medical conditions.
Check your insurance coverage first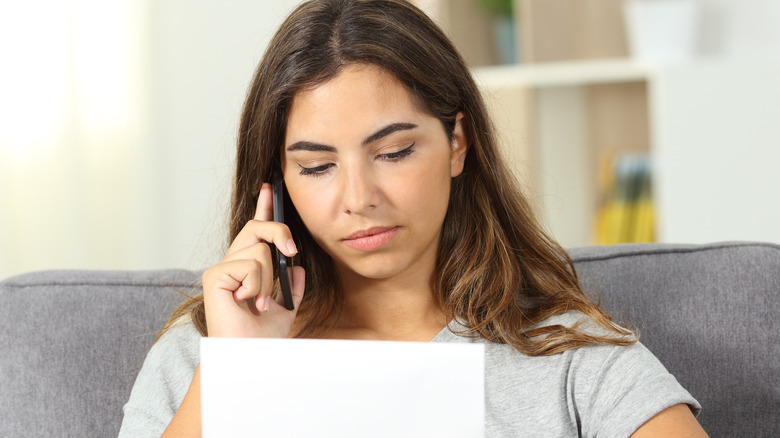 Antonioguillem/Getty Images
Costco also offers comprehensive eye exam appointments through their Independent Doctor of Optometry's office. However, these optometrists are not directly employed by Costco, explain experts at All About Vision. Rather, these specialists are independent contractors and often practice elsewhere. It's for this reason that each doctor may price their services differently. As a result, the cost of an eye exam at Costco can vary by customer based on their insurance coverage.
Therefore — before you go ahead and book your appointment — consider checking first as to whether or not these services will be covered under your vision insurance plan. Note that accepted plans may differ between the individual optometrist and the Costco Optical Department (via Costco). United Healthcare/Spectera Vision Network, Superior Vision, and UHA Health Insurance are among the list of major vision insurance plans accepted by Costco Optical. If you're unsure as to whether or not you may be covered for services, reach out to your Costco Optical Department directly.
Other ways to prep for your appointment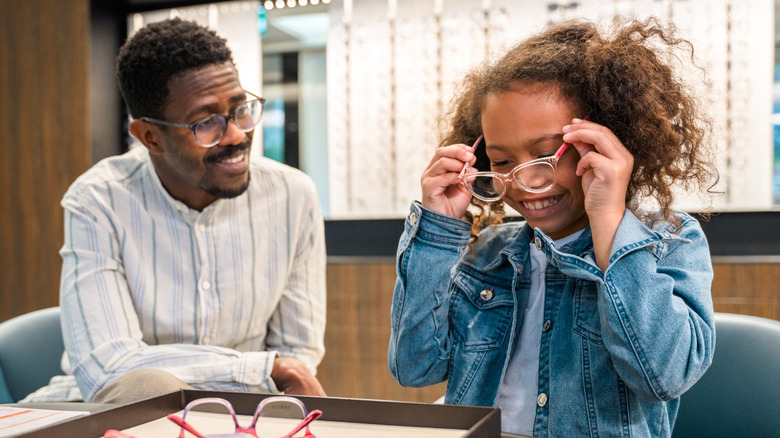 Azmanl/Getty Images
2023 survey data from All About Vision revealed that the average cost of seeing an independent optometrist at a wholesale club like Costco came out to around $61. For those without health insurance, the price can range between $50 and $100. This cost may jump if additional services are needed, such as pupil dilation or contact lens fittings.
So, you've checked with the Costco Optical Department and you now know whether your health insurance plan will be accepted — as well as an estimated cost for services. Is there anything else you should do prior to scheduling your appointment? Remember, because the optometrists are independent contractors, some patients have recommended via Reddit to first call and jot down the name of the doctor. That way, you can do a quick internet search to ensure they have predominantly positive patient reviews.
Finally, what's involved in your eye exam? The specialist will test visual sharpness, retina health, fluid pressure, color blindness, peripheral vision, and more. If anything looks worrisome, the specialist may recommend seeing a private practitioner.