CVS Pharmacy Will Give You Free Spending Money If You Use This Hack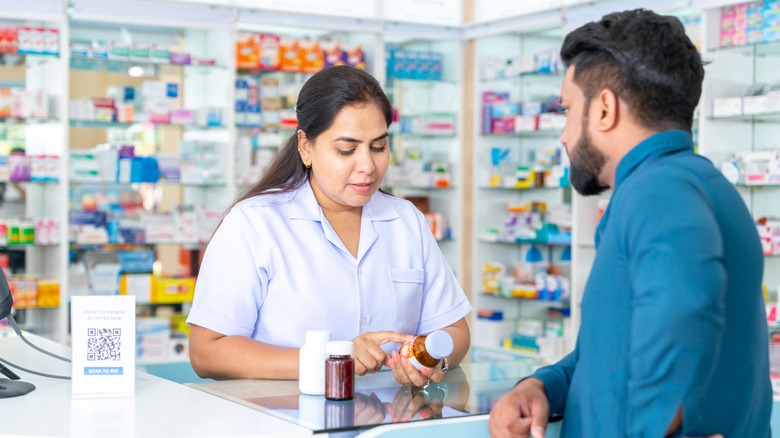 CandyRetriever/Shutterstock
Pharmacies are not just for filling medications. While you might know CVS as a pharmacy chain, it's been trying to rebrand its image to include more health and wellness products and services. After all, the market for health and wellness products is huge compared to stores that only focus on headache and cold medicine. Remember when CVS stopped selling cigarettes in 2014? That was an effort to brand CVS more as a health-focused brand rather than a convenience store (via Forbes).
CVS now offers organic and natural foods to include some people's heart-healthy, vegan, and gluten-free preferences. CVS' line of beauty products is free from parabens, formaldehyde, and phthalates. You'll also see more educational displays at CVS to help you make more health-based choices on topics such as sleep or skin care. If you're looking to CVS for vitamins or supplements, companies that sell their products at CVS must adhere to health and safety standards set forth by NSF International. CVS is also trying to help you save a little money on its health products each month if you become a member of its CarePass program.
CarePass saves you on health and wellness products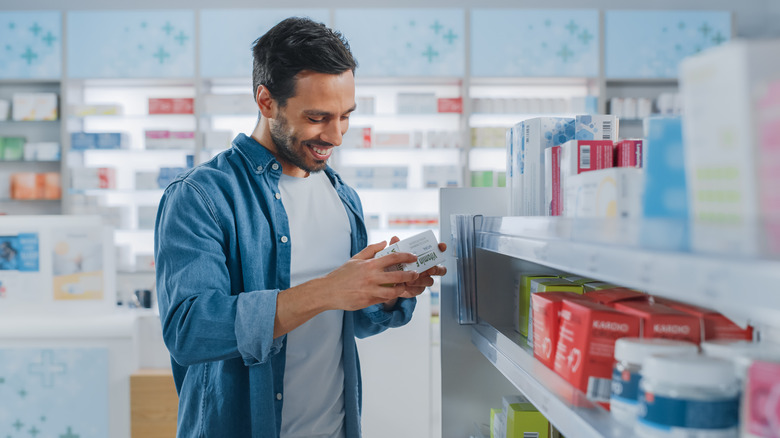 Gorodenkoff/Shutterstock
Although CVS' ExtraCare card can save you big on health and wellness products, the CarePass membership can save you more. For $5 a month (or $48 for an entire year), you'll get special discounts and access to certain features not available to other CVS shoppers. Every month, you'll also get a $10 promotional reward each month to spend at the store or online. Yes, by paying $5 each month for the CarePass membership, you'll get $10 taken off your shopping bill when you check out. It's like getting $5 just for shopping at CVS.
CVS has its own line of health products from pain relievers to probiotics. The CarePass membership gives you a 20% discount on all CVS Health or Live Better products. If you do your shopping on CVS.com or the CVS app, your CarePass membership gives you free one- to two-day shipping on any orders. 
Making it easier to get your prescriptions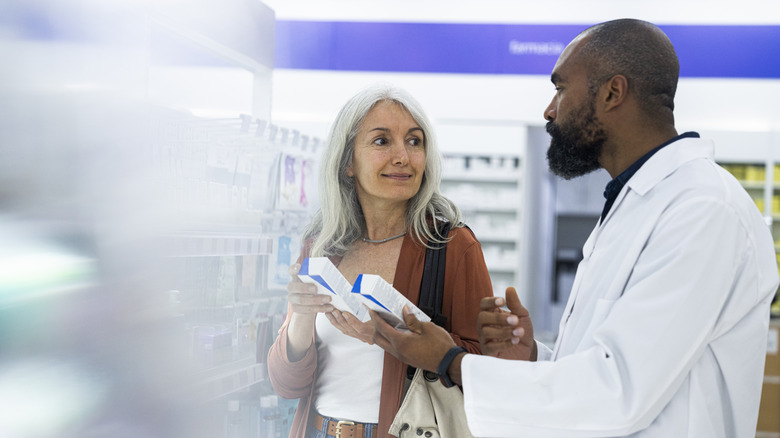 Mindful Media/Getty Images
The CVS CarePass membership also allows you to get your medications delivered at home for free. Depending on your medication and your pharmacy's location, you might be able to get same-day shipping for your prescriptions. If you need to talk to a pharmacist, you don't have to wait until your pharmacy opens up the next morning. The CarePass program gives you 24/7 access to CVS pharmacists to answer any questions about vaccines or drug interactions. You can try the CarePass membership free for the first month if you sign up in the store.
If you don't want to be a CarePass member, CVS' ExtraCare program gives you incentives to stay healthy. For every qualifying CVS purchase, you'll get 2% cash back for your future purchases at CVS. The ExtraCare Pharmacy & Health Rewards program gives you credits when you fill a prescription, enroll in a prescription management service, or get a vaccination at CVS. Just 10 credits gives you an extra $5 to spend at CVS.