Doctors Successfully Put A Pig Kidney Into A Human. Here's What We Know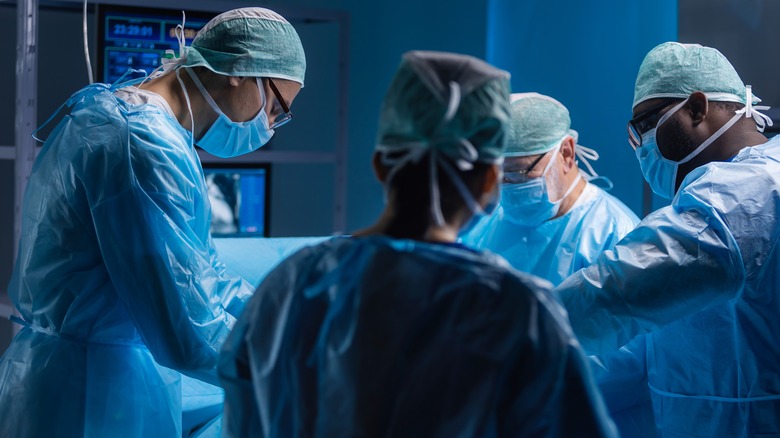 Maksim Shmeljov/Shutterstock
Out of the over 100,000 people on the national transplant waiting list, 87% are in need of a kidney, reports the American Kidney Fund. With most patients remaining on the waitlist for several years, researchers continue to look for alternate transplant options in the form of animal organs.
On Wednesday, August 16, researchers from NYU Langone Health revealed in a press release that they had successfully transplanted a pig kidney into a brain-dead patient and that the organ has been functioning healthily for more than 30 days now. The kidney was genetically modified so as not to prompt the body's self-attacking immune system response, requiring only one gene edit to do so.
While similar pig organ transplantation research has previously been conducted, the lengths of these studies have often been limited to days, marking a significant milestone in animal transplant research as the study team now heads into its second month of research, reports the Associated Press.
The study will continue for another 30 days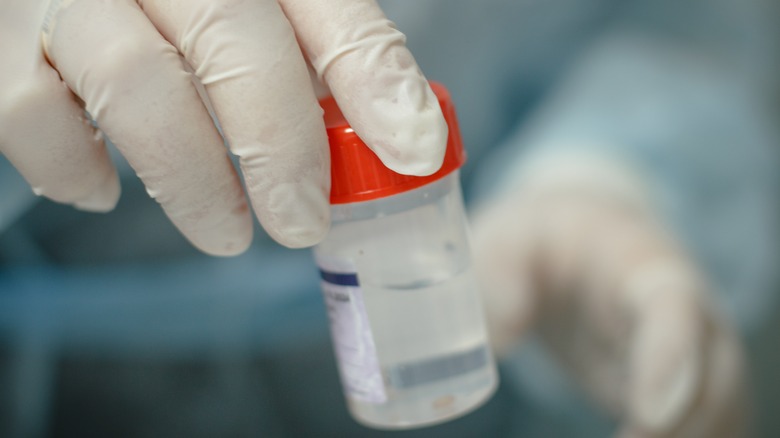 Lebedko Inna/Shutterstock
On July 14, the kidney was given to Maurice Miller, age 57, who had died of undiagnosed brain cancer. Describing the experience, Maurice's sister, Mary Miller-Duffy, told the Associated Press, "I struggled with it. [But] I think this is what my brother would want. So I offered my brother to them."
Both of Miller's kidneys were removed before the pig kidney was transplanted. The organ promptly began functioning, and weekly biopsy samples revealed blood creatinine levels to be within a normal, healthy range for the duration of the study with no signs of organ rejection (via NYU Langone Health).
"There are simply not enough organs available for everyone who needs one," said Dr. Robert Montgomery, a heart-transplant recipient himself and leader of the procedure, in the NYU Langone Health press release. "Too many people are dying because of the lack of available organs, and I strongly believe xenotransplantation is a viable way to change that." With the study period extended to mid-September, the research team will be moving forward with hopes of advancing towards future clinical trials.