Why You May Be Having A Hard Time Purchasing Disinfecting Wipes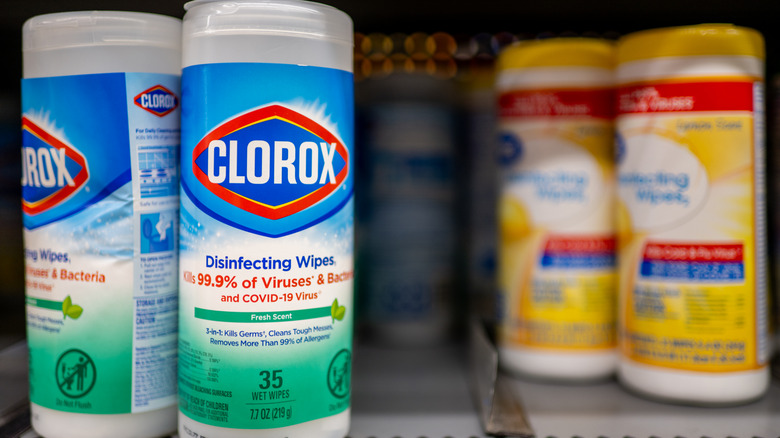 Brandon Bell/Getty Images
Eliminating germs with just one quick swipe, disinfectant wipes are a must-have in your cleaning cabinet. However, if you're currently running low on Clorox cleaning wipes, you may face some difficulty restocking your supply. Following a recent cyberattack that targeted the company last month, The Clorox Company has experienced significant delays in processing orders, leaving some shoppers empty-handed, the company explained in an updated statement released on September 18.
Company representatives issued the first of a series of statements on August 14 upon the initial detection of abnormal activity within their IT systems. Acting swiftly to secure operations, the company removed some of their online systems, forcing them to fill orders manually over the past several weeks. At the time, representatives assured customers that Clorox disinfectant wipes could still be purchased at retail store locations. Yet processing delays have left some stores with bare shelves. The company now appears to be making gains in slowly resuming normal processing operations.
Automated ordering of Clorox disinfectant wipes is expected to resume soon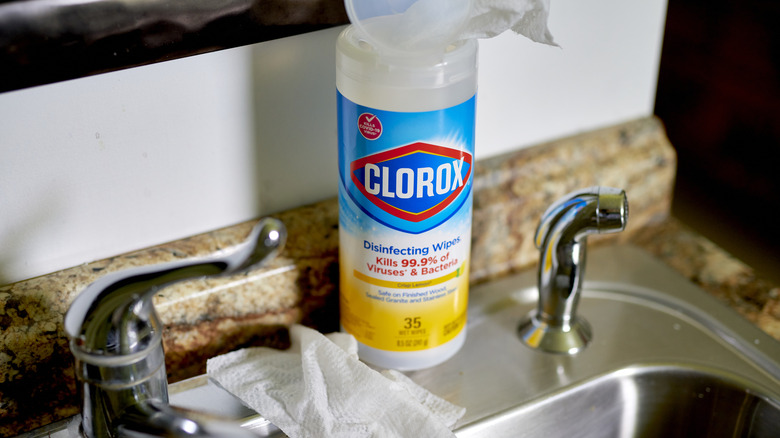 Bloomberg/Getty Images
Amid supply shortages, The Clorox Company announced on September 5 that they were focusing their processing and shipping efforts towards retail locations in order to best serve customers, as well as meet retailer needs for seasonal promotions.
The Clorox Company formally filed a report with the United States Securities and Exchange Commission on September 18. That same day, they publicly stated that the cyberattack had been contained and that they planned to reinstate automated order processing on September 25. The company also emphasized that production had recommenced at most of their manufacturing facilities. Even with such progress being made, however, representatives noted that it's unclear as to when the company will be back in action at full operating capacity. Therefore, continued availability issues may be experienced for the time being. The Clorox Company has thanked consumers for their ongoing patience and will continue to keep the public in the loop regarding any new developments.