The Scientific Reason Sex Is Better In A Hotel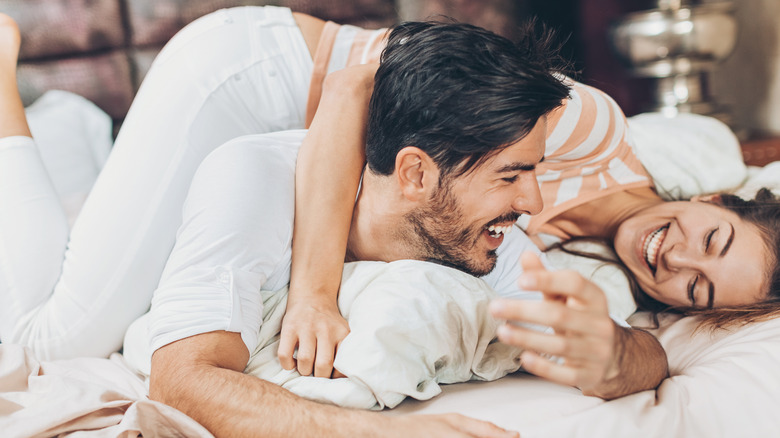 Pixelfit/Getty Images
Finding time for sex with your partner amidst busy schedules, and genuinely enjoying it when you do, can be challenging. Some couples may even stop having sex as often as they'd like. 
Perhaps, the solution could be hotel sex. Apparently, it's better. Per research done by the travel agency Hotel Tonight, 49% of Americans said their significant other performed better during sex while at hotels, while 46% said they thought they did better (via Thrillist). Even when it came to the duration of intimacy, 57% said they spent 29 minutes longer having sex with their partner. The Mexicans surveyed — 72% of them — said they averaged 49 minutes longer. AOL Travel did a similar study in 2017 which uncovered that hotel room sex was better, qualitatively, than regular sex at home. 
There seems to be a scientific reason behind why coitus could be more pleasurable when you and your beau have checked into a hotel. For starters, you're miles away from your responsibilities and mundane routines. This can promote feelings of relaxation, which in turn can put you in the mood for sex. As explained by certified relationship coach and author, Tiya Cunningham-Sumter, per Bustle, "I think hotel and vacation sex are better because a couple has usually removed themselves from the source of their stress. Home represents responsibility ... We all know anything goes on vacation. You can be as untamed, wild, and fancy-free as you want." 
'Self-expansion' offered by vacations can boost intimacy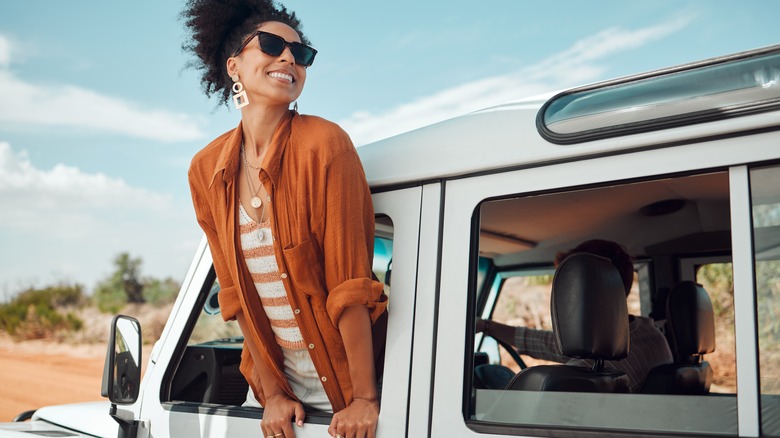 PeopleImages.com - Yuri A/Shutterstock
You know how a change of scenery and trying new things like food and experiences can promote a feeling of expansion within you? You feel yourself taking in all the newness and challenging yourself to grow as a person. This could be one of the reasons why sex is better at a hotel, shared psychologist and professor in the Department of Psychology at York University in Canada, Amy Muise (via HuffPost). 
"Vacations can provide opportunities for couples to self-expand — engage in novel, exciting activities ... This can promote sexual desire, sexual activity, and sexual and relationship satisfaction," explained Muise. 
It also doesn't hurt that the rooms are pristine, the beds are made and ready for you whenever you need them, and food is brought to the room if you like. Vacations, usually, are synonymous with indulgence and material comfort. Not having to do the dishes yourself and getting into a mindset of pampering yourself can all promote feelings of desire and affection for your significant other. Licensed psychotherapist, sex counselor, and author Ian Kerner actually told HuffPost that hotel room sex can release the feel-good chemical dopamine in our brains, brought on by the newness factor. 
It could also be about privacy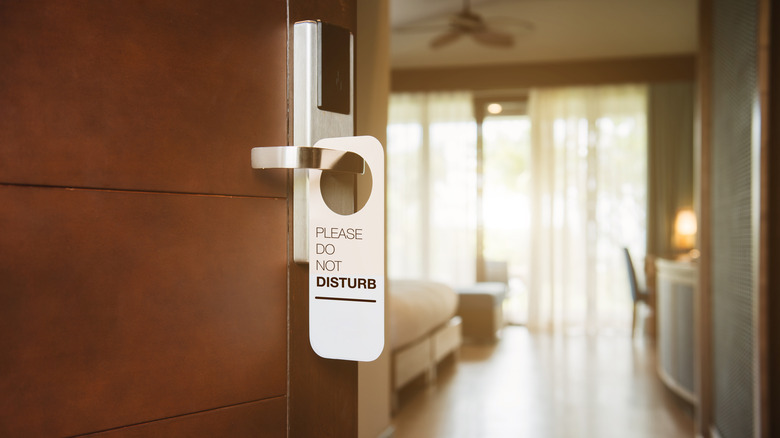 Makistock/Shutterstock
If you have kids (or velcro pets), stealing away a few precious minutes by yourself to intimately bond with your partner can be difficult. At a hotel, however, all you have to do is hang the "Do Not Disturb" sign on your door. There could be a scientific reasoning here too. 
"When you're not worried about the kids barging in and the urgent email you need to return, you can relax and be really present with your partner. You can also take your time, which is a luxury for most couples," San Francisco-based sex and intimacy educator and coach Xanet Pailet told Condé Nast Traveler. 
A healthy sex life can not only bring you and your partner closer together, but there are surprising ways your sex life can impact your health too. Now that you know of the benefits of sneaking away for a vacation with your partner, the next step would be finding the means and time to do it. Relationship experts recommend not stressing about the entire affair. After all, the point is to be as relaxed and carefree as possible. Even if you can't get away for an entire weekend or go to a hotel that's expensive, try booking a modest accommodation somewhere close to your home. The point is that you're giving yourself a change of pace, change of scenery, and freedom to cut away from home-related responsibilities.