Where Is PMS Bites From Shark Tank Season 7 Today?
We may receive a commission on purchases made from links.
Entrepreneur Tania Green walked out onto the "Shark Tank" stage looking anything but happy to be there. She told the Sharks that although she felt excited on the inside, symptoms of back pain, headache, and bloating were getting in her way (via The DIY Entrepreneurs). The culprit? Premenstrual syndrome (PMS). Green stated that 90% of women experience at least one of the 150 different symptoms of PMS in the days preceding menstruation, many of which persist for a week or more.
Seeking $50,000 in exchange for 20% of her company, Green pitched her vegan, gluten-free, all-natural line of sweet treats called PMS Bites. Containing 50 calories each, the bite-sized snacks were made with herbs said to help relieve common symptoms of PMS, she claimed. Additional ingredients used include dates, almond butter, and gluten-free oats, Green added. Offering a taste to the judges, Green stated that PMS Bites were designed for women "when we need them most." While the Sharks were eager to take a bite out of the treats themselves, Green's sales numbers had them hesitant to take a chance on the company.
What happened to PMS Bites on Shark Tank?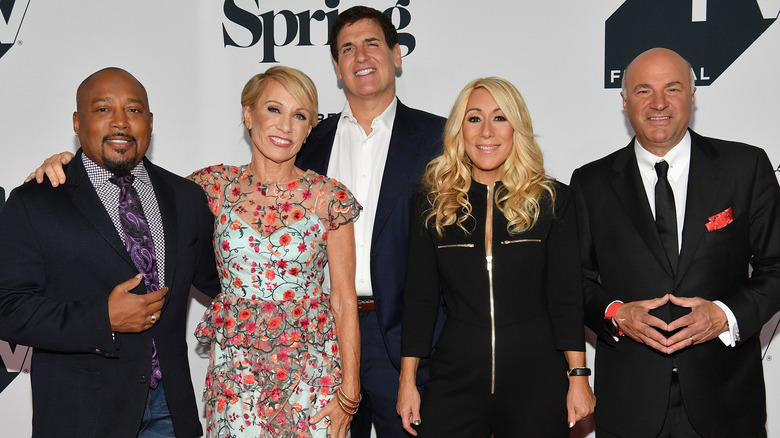 Dia Dipasupil/Getty Images
Green shared that PMS Bites had made a little over $13,400 in sales over the course of seven months and that she had spent the last two months zeroing in on her retail marketing strategy (via The DIY Entrepreneurs). Robert Herjavec asked outright why the product wasn't selling, to which Kevin O'Leary followed up calling Green the "queen of small numbers" and challenging her claims that the product had any real medicinal qualities to it.
Additionally, some of the judges felt she was missing an opportunity to market the treats to everyone as an overall healthy alternative to sugary snacks as opposed to targeting only those who experience PMS symptoms. With a too-niche market, Greiner was out. Barbara Corcoran followed suit, voicing that she felt Green lacked the drive needed to push the product forward. Mark Cuban further added that the entrepreneur had done herself a disservice by focusing solely on retail rather than social media marketing. Without any offers, PMS Bites left "Shark Tank" without a deal. Yet the outcome only seemed to add fuel to Green's fire, who stated at the conclusion of her segment that she now planned to work even harder.
Life for PMS Bites after Shark Tank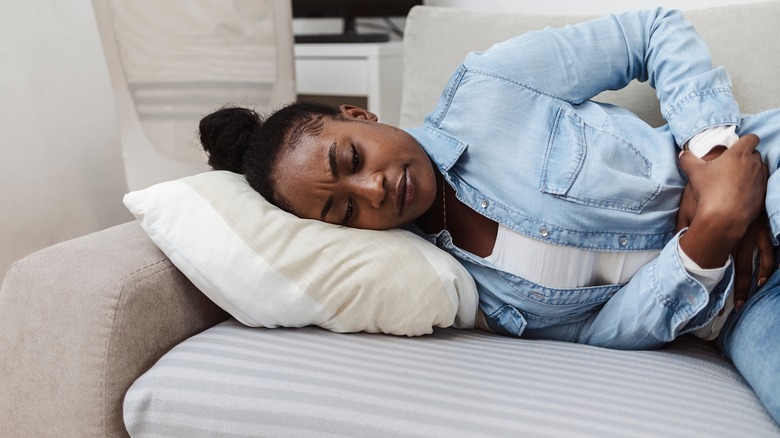 Jelena Stanojkovic/Shutterstock
Even though Green's time on "Shark Tank" hadn't panned out as hoped, PMS Bites managed to pique the interest of viewers. Six months after the episode aired, Green stated in an interview with Branchfood, "Sales spiked significantly during Shark Tank ... People have said to me 'They make me feel so much better! Bloating's reduced.' I have anecdotal stories where people feel great. That's my distinguishing factor from every other food snack." In addition to increased consumer interest, Green also saw interest from investors following the episode premiere.
So much interest, in fact, that Green briefly tried her hand at creating a similar product called Everything Bites. Ultimately, however, Green realized that she wasn't passionate about mass-market food products and decided to stick with her core values of supporting the wellness of those who are negatively impacted by premenstrual syndrome. When asked about what consumers can expect from the company next, Green stated that she had plans to expand PMS Bites into more retail locations in her local community. "Boston's so near and dear to my heart. I want them to be in every cool store in Boston," she said.
Is PMS Bites still in business today?
PMS Bites remained in business for a little over three years according to Green's LinkedIn profile. Amazon reviews dating between 2016 and 2017 show that the product was met with mixed results. "Saw it on Shark Tank and got excited. Didn't like the taste and felt no relief in symptoms," one reviewer wrote. Another consumer similarly noted the product's sub-par taste and expensive price as drawbacks. Meanwhile, others raved about PMS Bites' delicious flavors and effectiveness in satisfying cravings.
Ultimately, however, PMS Bites closed its doors for business in February 2018. The company's Instagram account has not been updated since 2017 and the website is no longer active, instead rerouting consumers to an online gambling site. While little is known as to the exact reason why PMS Bites decided to close up shop, Green has continued to pursue her interests in brand marketing within the wellness space. From early 2019 through late 2020, the entrepreneur worked as Chief Marketing Officer for Healthworks Fitness Centers for Women. Currently, she is listed as the owner and producer of GreenT Media, a boutique marketing agency that offers branding and high-quality video production services for businesses and creatives alike.