The Strange Rule You Have To Follow On The Whole30 Diet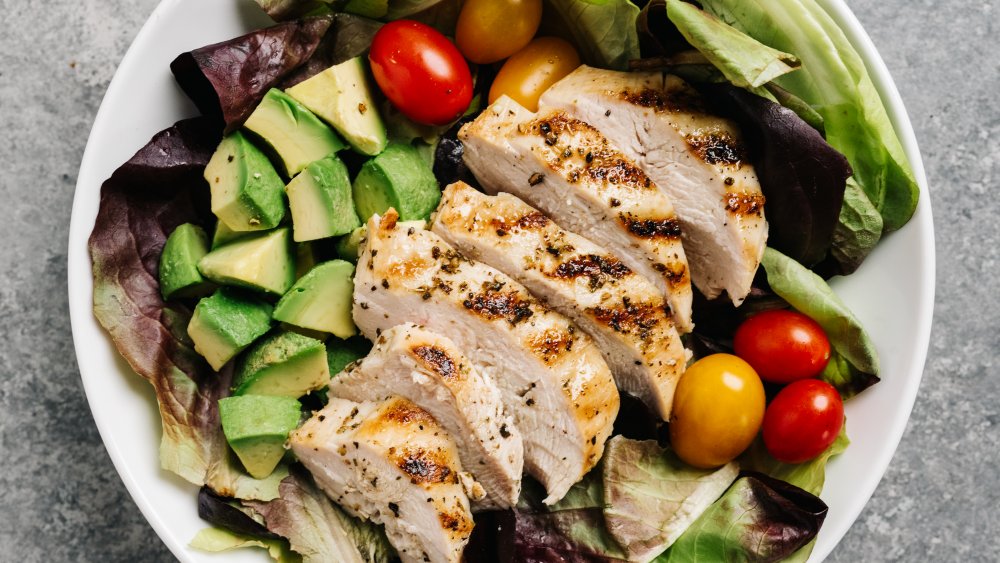 Shutterstock
The Whole30 diet is a month-long food reset that eliminates processed foods like sugar and grains while focusing on whole foods like fruit, vegetables, meat, and eggs. But in addition to obvious processed foods, you might be surprised that even healthy versions of your staple treats are also on the banned list. Unlike the similarly restrictive Paleo diet, Whole30 doesn't allow for swaps like a cauliflower crust for your dairy-free pizza — instead, it recommends eliminating imitations of your favorite meals from your diet.
Changing your relationship with food is the goal of Whole30, eliminating cravings for certain foods and making it easier to understand your emotional reaction to your diet (via Whole30). But it's hard to get rid of a craving for a cake when you've made one with coconut flour and fruit sweeteners instead of your normal boxed mix. 
Before you start your grocery list and cancel your order for gluten- and dairy-free pizza, it's important to note that before you embark on any kind of strict elimination diet like the Whole30, you should consult with your doctor (via Self). And yo-yo dieting, which can happen when you rebound after the Whole30, can be dangerous to your health.
What should you eat instead?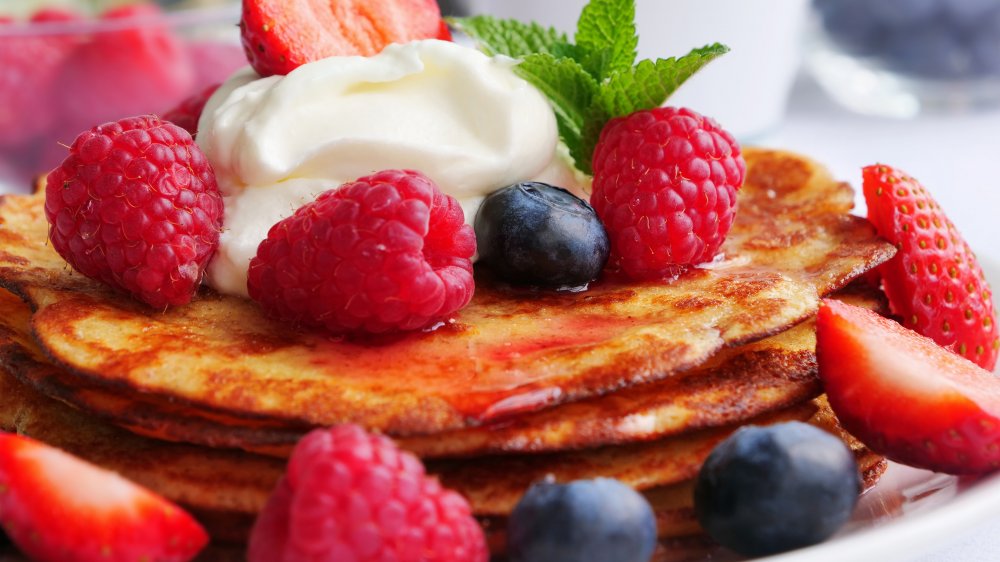 Shutterstock
The Whole30 website warns that baked goods, junk foods, or treats made with Whole30-approved ingredients are still on the banned list. That's because if you bake or buy versions of your favorite treats made with ingredients that technically are Whole30 compatible, you're still satisfying the craving for those treats rather than learning to eat something else instead. That won't lead to habit change, since after the 30 days are over, you'll likely go back to eating the regular versions of these favorites —  basically, pizza is still pizza even if the crust is cauliflower.
So rather than blending an egg and banana to create a pancake-like mix, if you opt in to the Whole30 diet for the month, you'll be eating dishes that showcase the vegetables, fruit, and proteins in a more natural state. For example, breakfast might look like an egg and sausage egg-bake with a side of fruit, rather than that banana and egg pancake (via Greatist).
Don't worry though: At the end of the 30 days, you'll gradually reintroduce certain foods back into your diet, and if you're still craving a pancake, you can go ahead and indulge mindfully.