The Truth About Moderna's COVID-19 Vaccine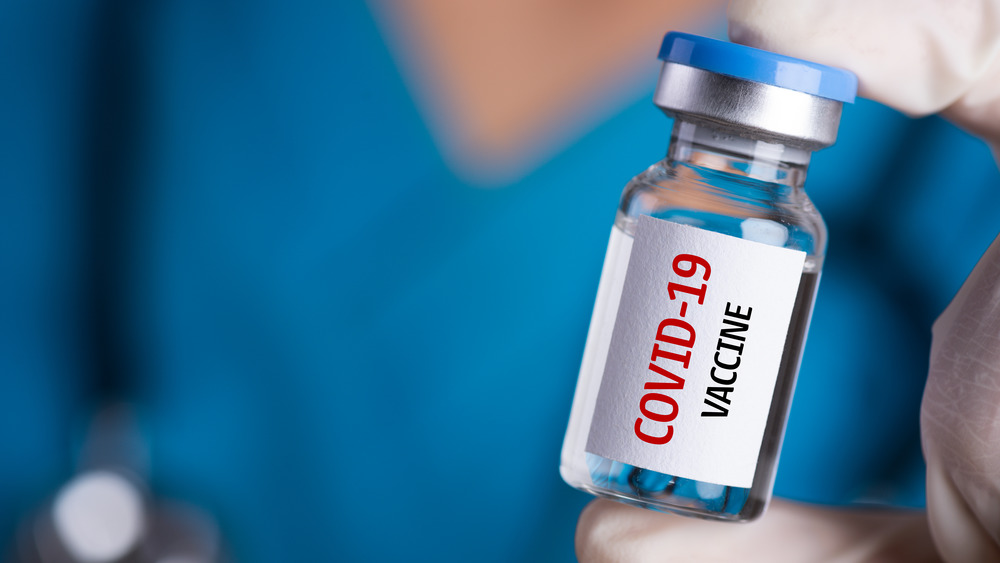 Shutterstock
For so many of us, a COVID-19 vaccine holds the hope of returning to a semblance of normal life. So, news from drug-maker Moderna is being cheered from coast to coast as they announced their vaccine has shown to be 94.5 percent effective in early testing. The company released the information Sunday afternoon in a call with the Data Safety and Monitoring Board, according to CNN.
The vaccine was tested on 30,000 trial participants who were each administered two injections. Half of the group received a placebo, while half received the real vaccine. Among the entire group, there were 95 cases of COVID-19, with only five of those occurring in the vaccinated subjects, according to NPR. Eleven of the subjects came down with serious coronavirus symptoms — but none of these were among the vaccinated group.
Last week, a vaccine from Pfizer also showed excellent results, showing to be 90 percent effective, according to data gathered from around 100 participants. Moderna's president told the Associated Press that the truly exciting news is that similar results have now been attained by two vaccines. "It won't be Moderna alone that solves this problem," he said. "It's going to require many vaccines..." to inoculate the world population.
This vaccine news is good, but expectations should be tempered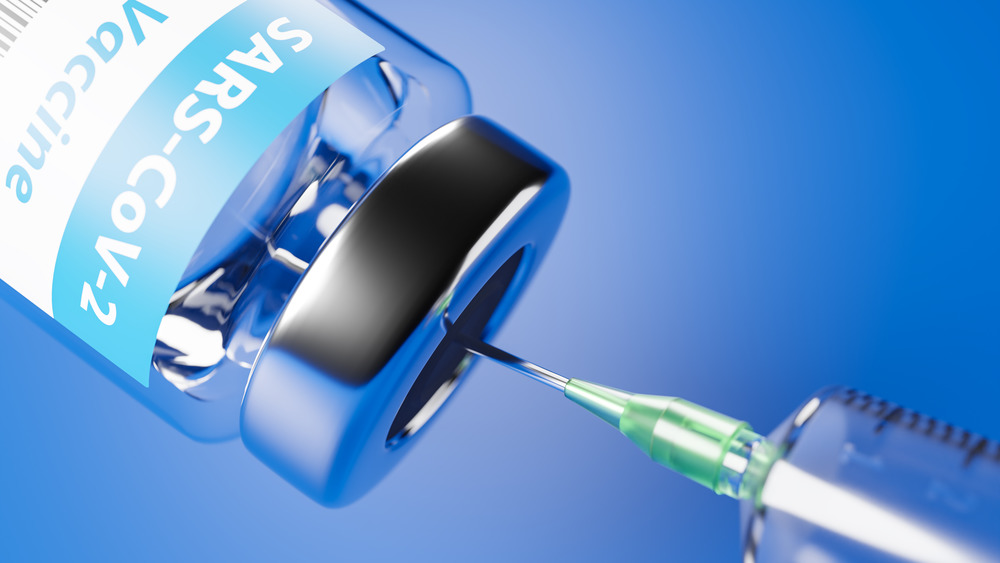 Shutterstock
There are a few caveats to the good news that are important to keep in mind. The data analyzed has come from fewer than 100 people who fell ill with coronavirus. The next phase of the study will look for adverse side effects of the vaccine among all participants. So far, only body aches and headaches have been reported, according to CNN.
It's also not clear yet whether this vaccine will prevent asymptomatic COVID-19, or how long protection against the virus lasts — and further research into the larger study group could change the 94.5 percent efficacy rate.
One major benefit of the Moderna vaccine is that it can be stored significantly longer than the Pfizer version. Pfizer's vaccine requires storage in super-cold freezers to be transported and stored for long periods, and can only last five days in a refrigerator. Moderna's vaccine only needs to be kept at regular freezer temperatures and can survive for 30 days in refrigeration.
So, while the news is still excellent, there is more data to be collected before the Food and Drug Administration will make its final ruling on approving Moderna's new vaccine for emergency use. If it is approved, vaccinations could begin among high priority groups in December.