The Real Reason Chrissy Teigen Doesn't Like Diets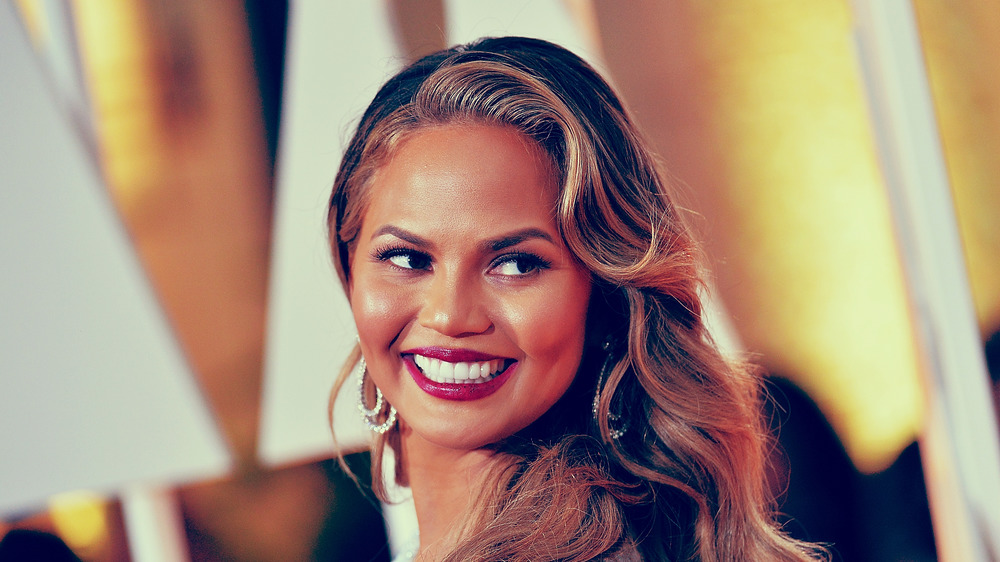 Michael Buckner/Getty Images
Queen of social media and former model Chrissy Teigen has made her thoughts and feelings regarding diets clear on Twitter — and it's safe to say, she's not a fan. "I've always had an issue with the word 'diet,'" the star who's never afraid to speak her mind wrote on Twitter (via SELF), getting into a discussion with her fans. "I like 'eating light' or 'clean eating'... I dunno why!" she continued, adding, "I love the idea of delicious, fulfilling flavor-packed proteins and good carbs with color and zest and love." But it needs to be balanced, she argued: "The hearty, heavy, decadent things are because we deserve to enjoy life and all [its] pleasures sometimes."
Though many agreed with Teigen, her stance started what is affectionately known as a Twitter war, with others arguing that 'eating light' or 'clean eating' are both forms of diets themselves. And they're kind of right. According to the Collins English Dictionary, the word 'diet' just means whatever you consume, be it waffles and bacon for breakfast, lunch, and tea, or a soup detox.
Chrissy Teigen is a body positive role model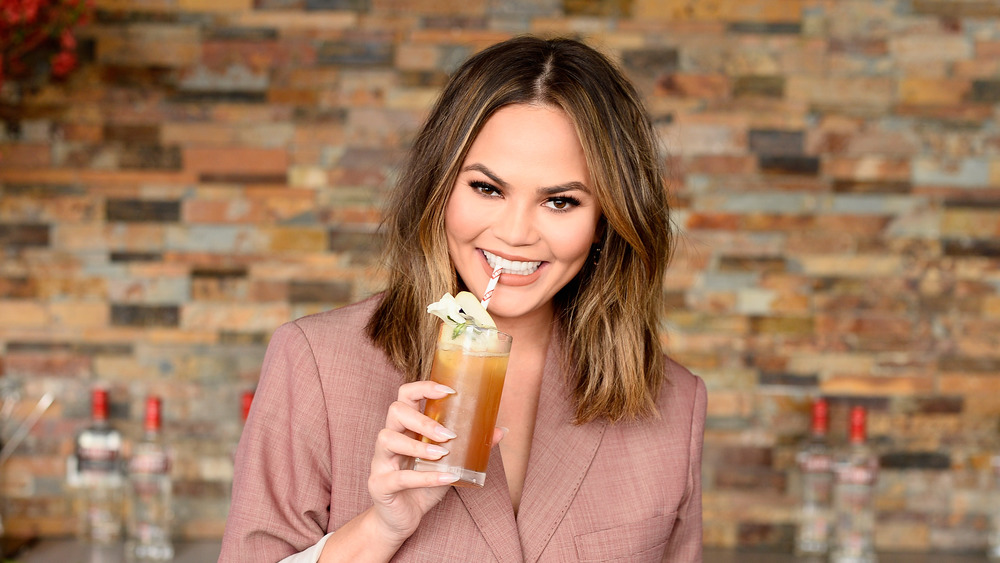 Dave Kotinsky/Getty Images
But experts think her attitude towards food is healthy, and ultimately, when it comes to eating, she is setting a good example for the rest of us. "What I love about Chrissy is she's very transparent and real with her fans. It's clear that she LOVES food and isn't afraid to eat it — which feels really refreshing coming from a supermodel," Lisa Valente, M.S., R.D., and nutrition editor, revealed to EatingWell. "It's clear she's getting fruits and vegetables into her diet, in addition to some of the more indulgent foods she enjoys. I love that she celebrates food," Valente added. In other words, she doesn't overthink it.
She also boasts a body-positive mindset, something we can only assume she learned from her former life as a model. Speaking to Women's Health about how her attitude to her body has changed since she was a swimsuit model, she admitted, "There's a very big difference between wanting to be that kind of fit and wanting to be happy-fit."