This Is How Joe Manganiello Really Stays Ripped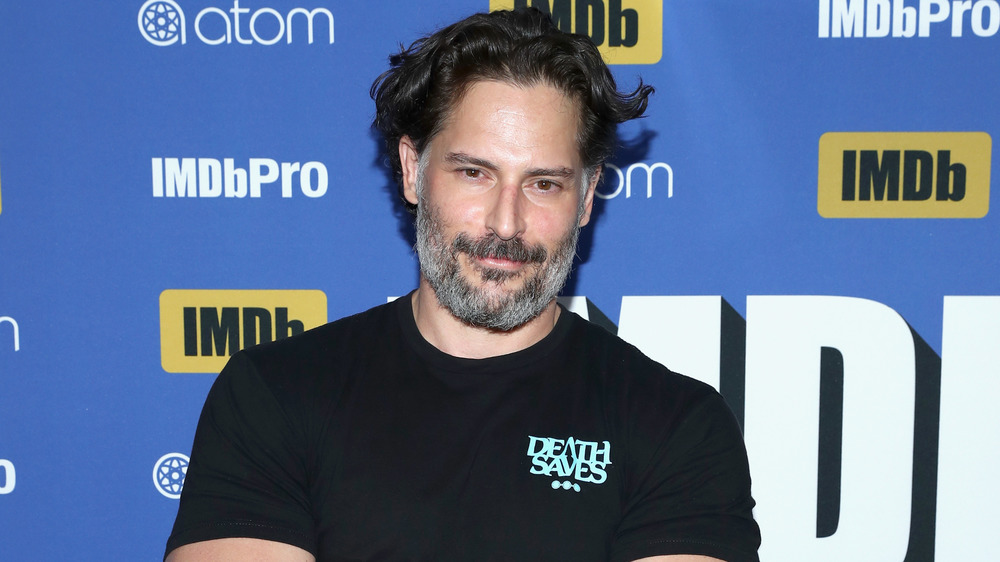 Rich Polk/Getty Images
Joe Manganiello is a walking "after" photo. You know, the photo that shows off all the hard work someone has put in since their "before" snap. You may best know him from Magic Mike, or as the husband to Modern Family queen, Sofia Vergara (hello beautiful couple alert!). No matter how you know him best, surely one of the things that first comes to mind when thinking of Manganiello is his ripped physique. We don't believe for a second that body is the result of wolfing down Big Macs. 
Luckily, Manganiello isn't here to make us believe this. He is very honest about the dedication it takes to maintain his fit bod. This is how he really does it.
To start, Manganiello is extremely committed to his fitness routines — so committed that he wrote a book about it. The book is titled: Evolution: The Cutting-Edge Guide to Breaking Down Mental Walls and Building the Body You've Always Wanted. His workouts begin with a dynamic warm-up starting with 20 lunges per leg, 15 squats, 15 push-ups, 30 seconds of side-to-side jumping, and 30 seconds of front-to-back jumping, according to Elle.
Manganiello's dedication is matched with variation
After warming up, Manganiello moves on with 20 to 30 minutes of low-intensity cardio, followed by strength. His dedication is matched by his variation. Mondays and Thursdays are chest and back training days. Tuesdays and Fridays are legs and triceps, and Wednesdays and Saturdays are for shoulders and biceps, reports Superhero Jacked. Six days a week! That would mean he only takes four workout-free days a month. That's true commitment to maintain his shirtless-on-a-magazine-cover shape.
Along with his book, Manganiello also has a trainer to keep his shredded physique well, shredded. His trainer, Ron Mathews, tells Men's Health about the workout and diet routine he made for his client, calling it the "80-20" plan. "We never do less than 80 percent of full capacity with the diet and the workouts," says Mathews. "But that means he can still have a cheat meal and enjoy life the other 20 percent." 
Mathews admits that maintaining one's shape is easier than getting into shape. Manganiello is obviously maintaining his "after" photo physique, and if that is what you are looking, for Mathews advises, "So get into great shape. Really go for it. Make all the sacrifices, super-clean eating with extreme focus and intensity in the weight room." Not all of us have a book deal or a personal trainer, but luckily, we have Manganiello's six-pack as a source of inspiration.