The Only Kind Of Smoothie You Should Have For Breakfast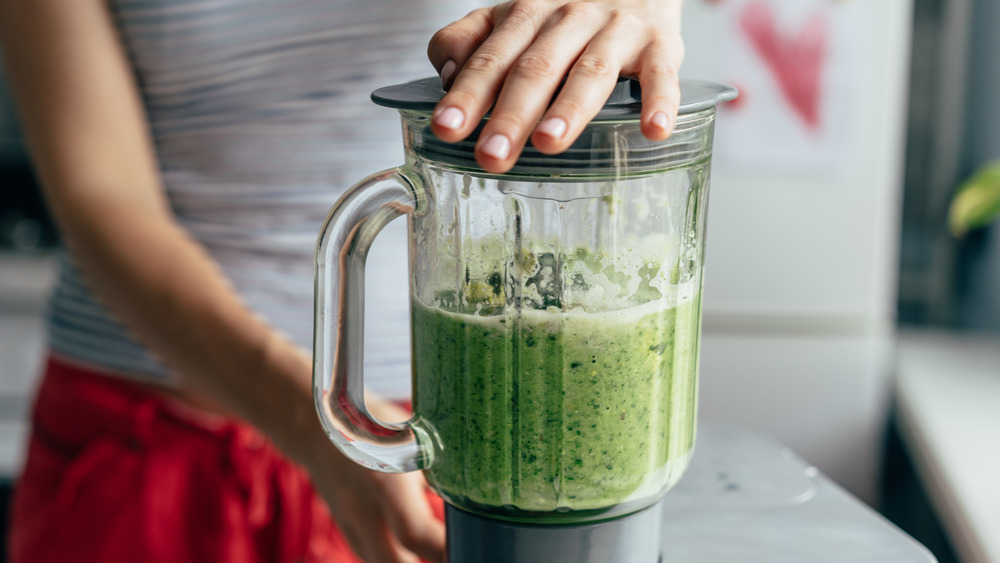 Shutterstock
Enjoying a healthy breakfast may not be at the top of your priority list, but it should be. Some benefits of a balanced breakfast include replenishing your body, controlling blood sugar spikes, and avoiding absent-minded snacking (via Mayo Clinic). One in eight Americans skips breakfast because they are running late or they are too busy to eat (via Study Finds). Fortunately, it doesn't take much time to make a nutritious, delicious smoothie that you can enjoy on your way out the door.
However, not just any thrown-together smoothie will do — color is crucial in the morning. Going green, as in more vegetables, is the best option for your blended breakfast. Adding more green leafy vegetables like spinach, parsley, and kale along with nutrient-dense fruits like avocado or blueberries can provide many benefits. Green breakfast smoothies can ward off fatigue, keep you full, and because they are full of fiber, help improve digestion (via HuffPost). 
Smoothies are the breakfast of champions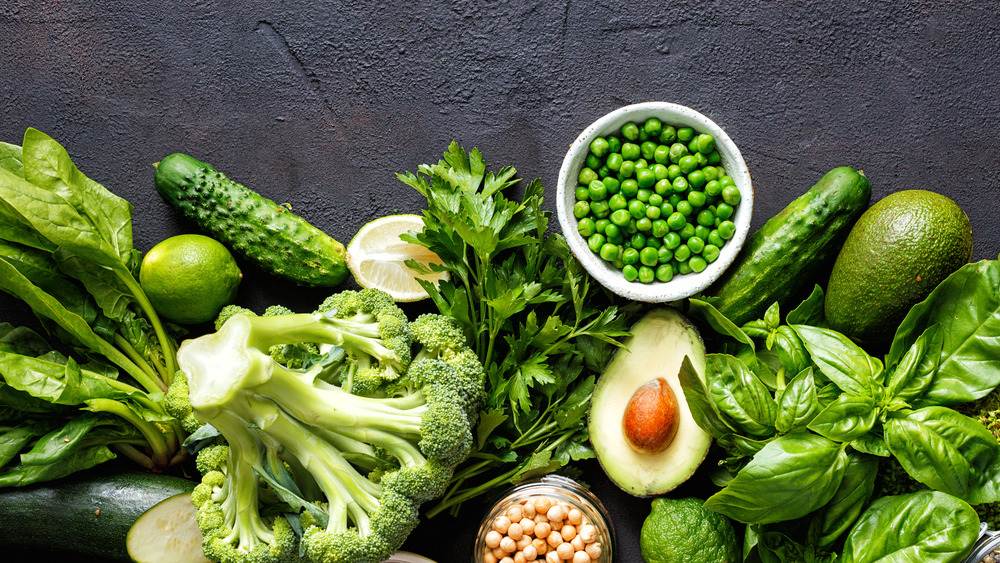 Shutterstock
According to HuffPost, drinking a green breakfast smoothie can improve your life and support your future wellbeing. The morning practice can assist with weight loss along with increasing daily hydration, two areas that people often struggle with. According to Lifehack, when you drink green smoothies, you can also look forward to improved mental clarity, a necessity for a productive day. Leafy greens contain folic acid and B vitamins, which help with focus, memory, and brain function, as well as antioxidants that help protect the brain. 
Furthermore, the green smoothie is full of chlorophyll, a natural compound in fruits and vegetables that may help prevent cancer (via WebMD). HuffPost shares even more chlorophyll advantages such as anemia prevention, healthier teeth, and immune system support. 
If you're still not sold on a smoothie for breakfast yet, there is one more bonus — the glow up. According to Shape, what you put in your body is just as important as what you put on it. Better eating improves the elasticity, clarity, and radiance of the skin. Green smoothies are packed with free radical fighting antioxidants and with vitamins B, C, and E, which work together to keep aging skin healthy.